Flu season is in full swing. Although it is impossible to completely safeguard yourself, these natural immune booster supplements can help to protect your family.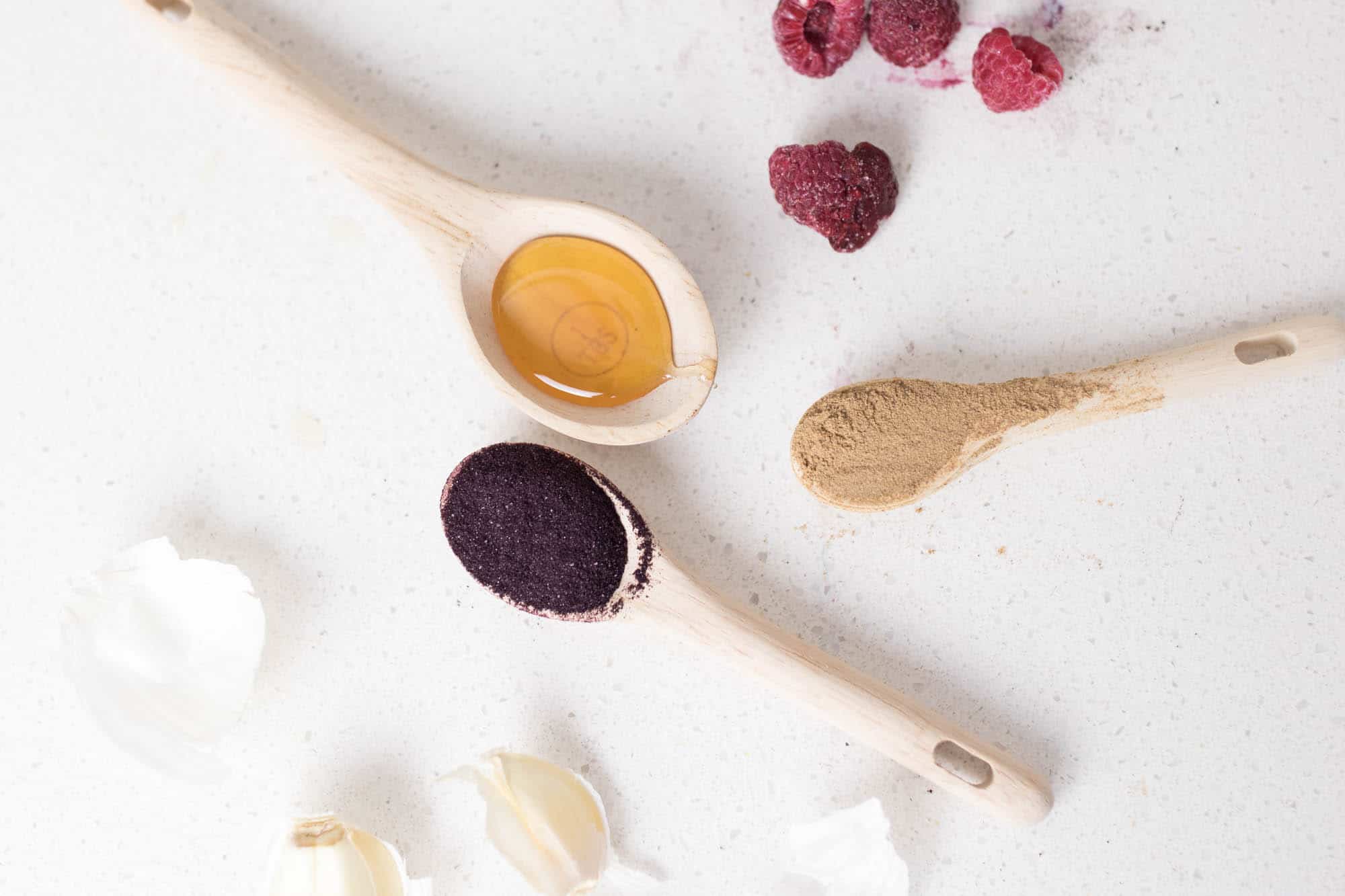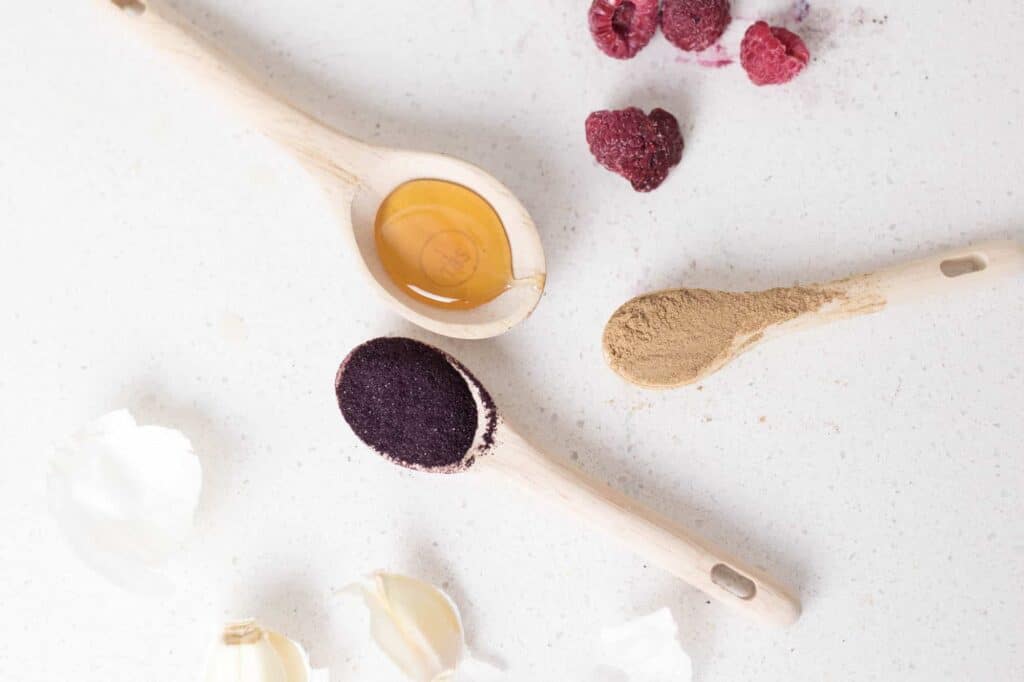 my free essential oils class
You can watch my entire essential oils class for free! Find it HERE.
Grab my Kefir Smoothie ebook
[thrive_lead_lock id='12981′]Hidden Content[/thrive_lead_lock]
Winter is always a good time to take immune booster supplements and essential oils, but this flu season seems to be exceptionally terrible. Seems every time I get on Facebook, another person in my circle has gotten the influenza diagnosis. RSV, coughs and stomach bugs are circulating through every town in my area.
I know there is nothing I can do to completely prevent my kids from getting these bugs, but it definitely can't hurt to try some natural methods for strengthening immunity.
Natural Immune System Boosters Supplements Video
Essential Oils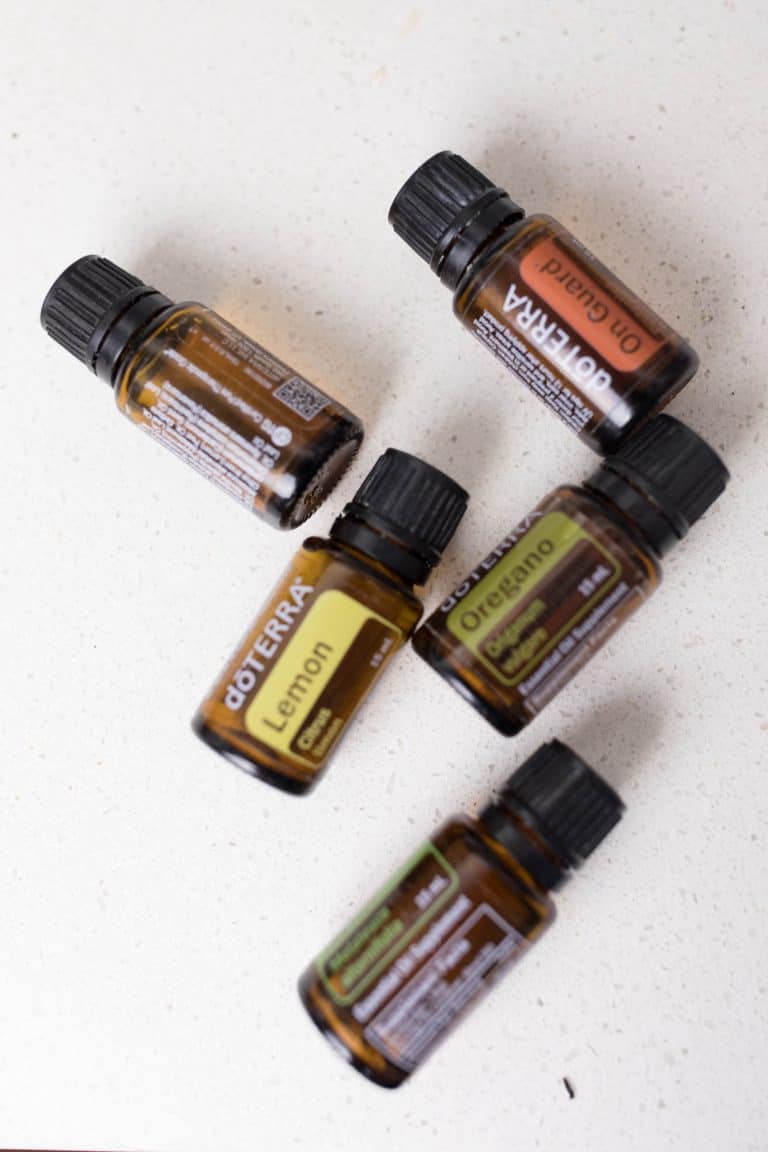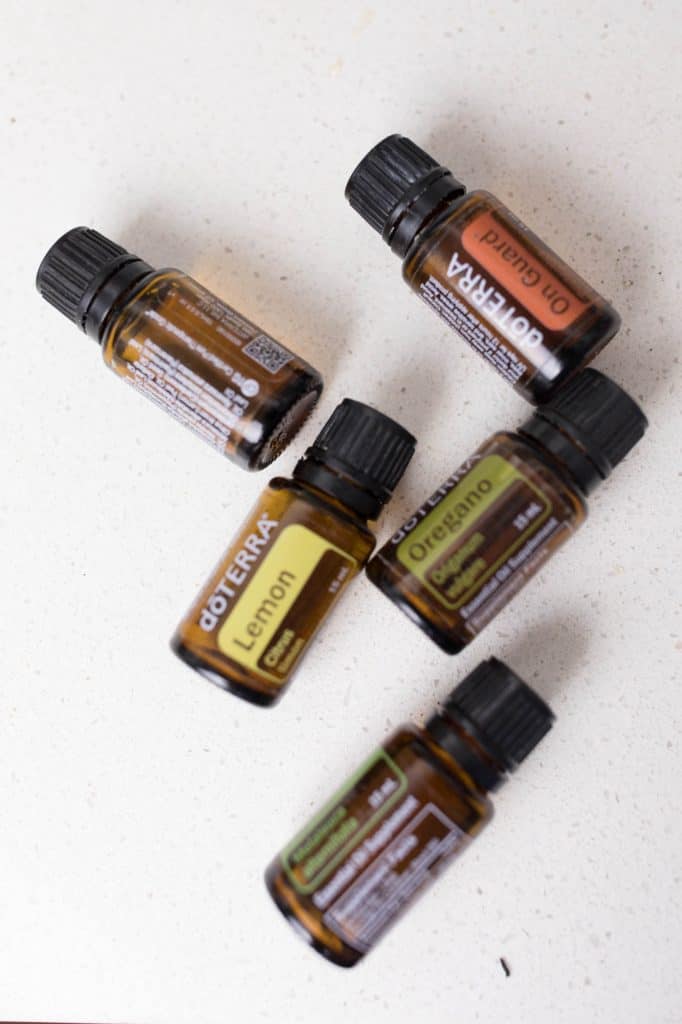 My go-to oil for immune system support is Onguard, otherwise known as, the protective blend. It is made up of Wild Orange Peel, Clove Bud, Cinnamon Leaf, Cinnamon Bark, Eucalyptus Leaf, and Rosemary Leaf/Flower essential oils. It is a proprietary blend of essential oils all known for their effects on the immune system. Rub it on the bottoms of your feet, diffuse it, or take it internally. Get all the uses and benefits HERE.
Lemon essential oil is very cleansing. It is powerful for the body, but its also great to have around to kill household germs. It is excellent to diffuse, to purify the air and surfaces in your home.
I am blown away by the powerful antibiotic properties of oregano essential oil. Because it contains carvacrol and thymol, it is anti-fungal and anti-bacterial. Unlike prescription antibiotics, oregano essential oil, can take out the bad guys, without killing all the good beneficial gut bacteria.
I actually have a personal story with this one. My brother-in-law used to get strep throat every six months without fail. He always went the conventional antibiotic route to treat. My "natural-remedy-loving-anti-antibiotic" sister decided they needed to try something else, something not so gut destroying. She used oregano essential oil, and he hasn't been faced with strep throat since. Amazing!
Disclaimer
I am NOT a doctor. Don't mess around with step throat if you don't know what you're doing. This should be a discussion between you and your doctor.
Read this article, "Oregano Oil Benefits Superior to Prescription Antibiotics?", from Dr. Axe, for more info.
When we are faced with something respiratory, Breathe essential oil is my go-to. It is a proprietary blend made up of Laurel Leaf, Eucalyptus Leaf, Peppermint Plant, Melaleuca Leaf, Lemon Peel, Cardamom Seed, Ravintsara Leaf, Ravensara Leaf essential oils. It promotes clear airways. If my littles go to bed with a cough, I dilute a little breathe essential oil in coconut oil, and rub it on their chest. I also like to diffuse it.
Get Doterra essential oils wholesale HERE.
Garlic
Garlic also has natural antibiotic properties. To use it, mince, and allow it to sit out for 10 minutes. This allows the medicinal compound in garlic, called allicin, to develop. Swallow it with a big gulp of water like you're taking pills. Take 1/2 clove every hour until symptoms improve.
Read more about using garlic as a natural antibiotic in this article from the Healthy Home Economist.
Dr. Axe discusses the 7 Raw Garlic Benefits for Fighting Disease.
Immune Boosting Kefir Smoothie Recipe
1 cup milk kefir
1/2 cup frozen raspberries
1 teaspoon camu powder
1 teaspoon elderberry crystals
2 teaspoons raw honey (optional)
Combine everything in a blender and blend until smooth.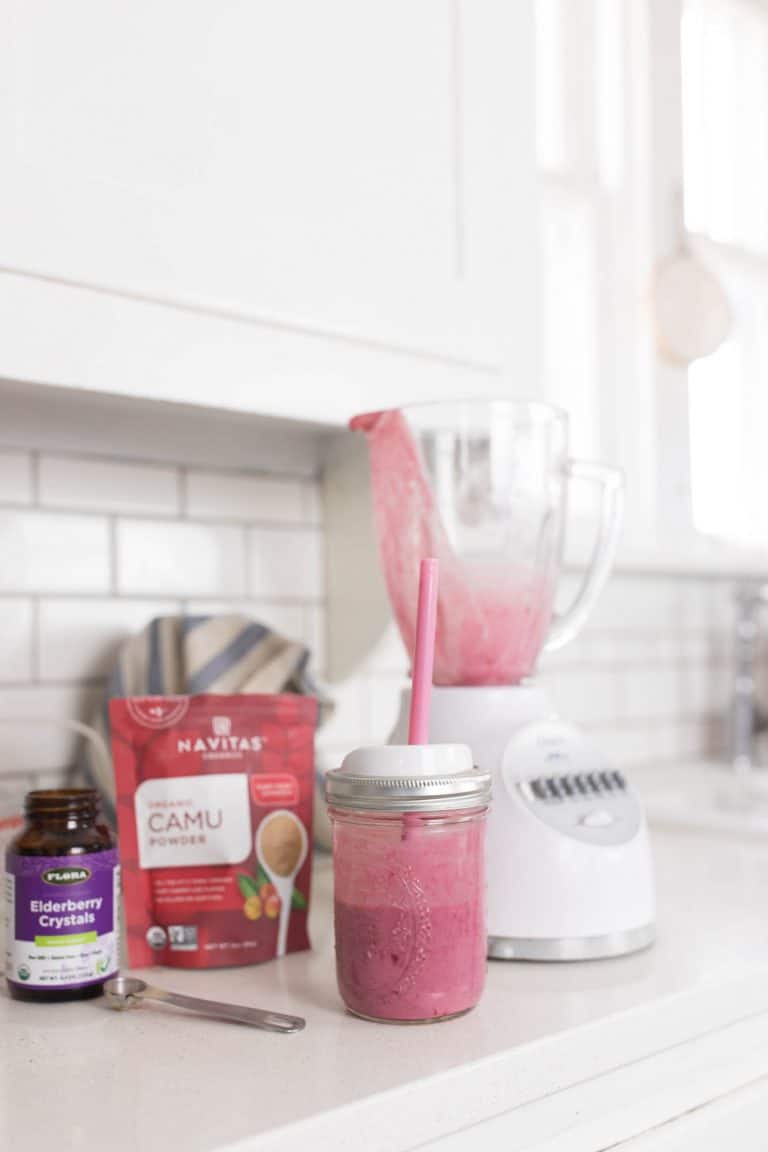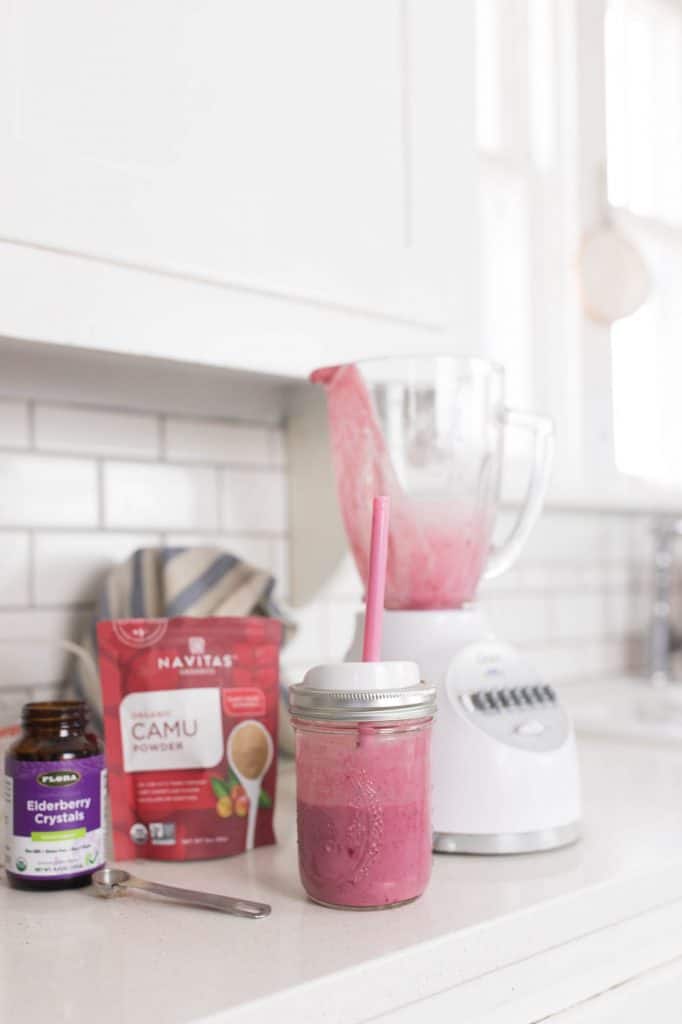 A word about the ingredients
Camu berries have more vitamin C than any other food. They have around 50 times more vitamin C than an orange. Vitamin C is known to be a very powerful immune booster.
According to this article from Dr. Axe, taking elderberry at the onset of flu symptoms can reduce the duration by as much as four days. Elderberries are excellent for the immune system.
By now I'm sure you are well aware of the many benefits of probiotics.
You've probably even seen this quote floating around your Facebook newsfeed, "80 percent of the immune system lies in the gut". Our ability to stay healthy, and avoid viruses and disease, depends on the strength of our gut and immune system.
And you know what aids that complex system more than anything else? Probiotics. And milk kefir is teeming with them.
The combination of all of these superfood ingredients is a powerful immune boosting tonic. Try to drink it everyday during cold and flu season!
Shop this post
Amazon
Thrive Market
The superfood ingredients I use in my immune booster kefir smoothie, elderberry crystals and camu, come from Thrive Market. There is a fee to have a yearly membership, but I save money, because the prices are so low!
If you sign up though my link HERE you can get 20% off your first three orders.
I have been a happy Thrive Market customer for years now!


I also linked them (above) on Amazon if you would rather shop there!
Stay healthy!
Grab my Kefir Smoothie ebook
Pin it for later