Learn how our family supports itself full-time on our homestead with our blog, Youtube channel, and blogging course.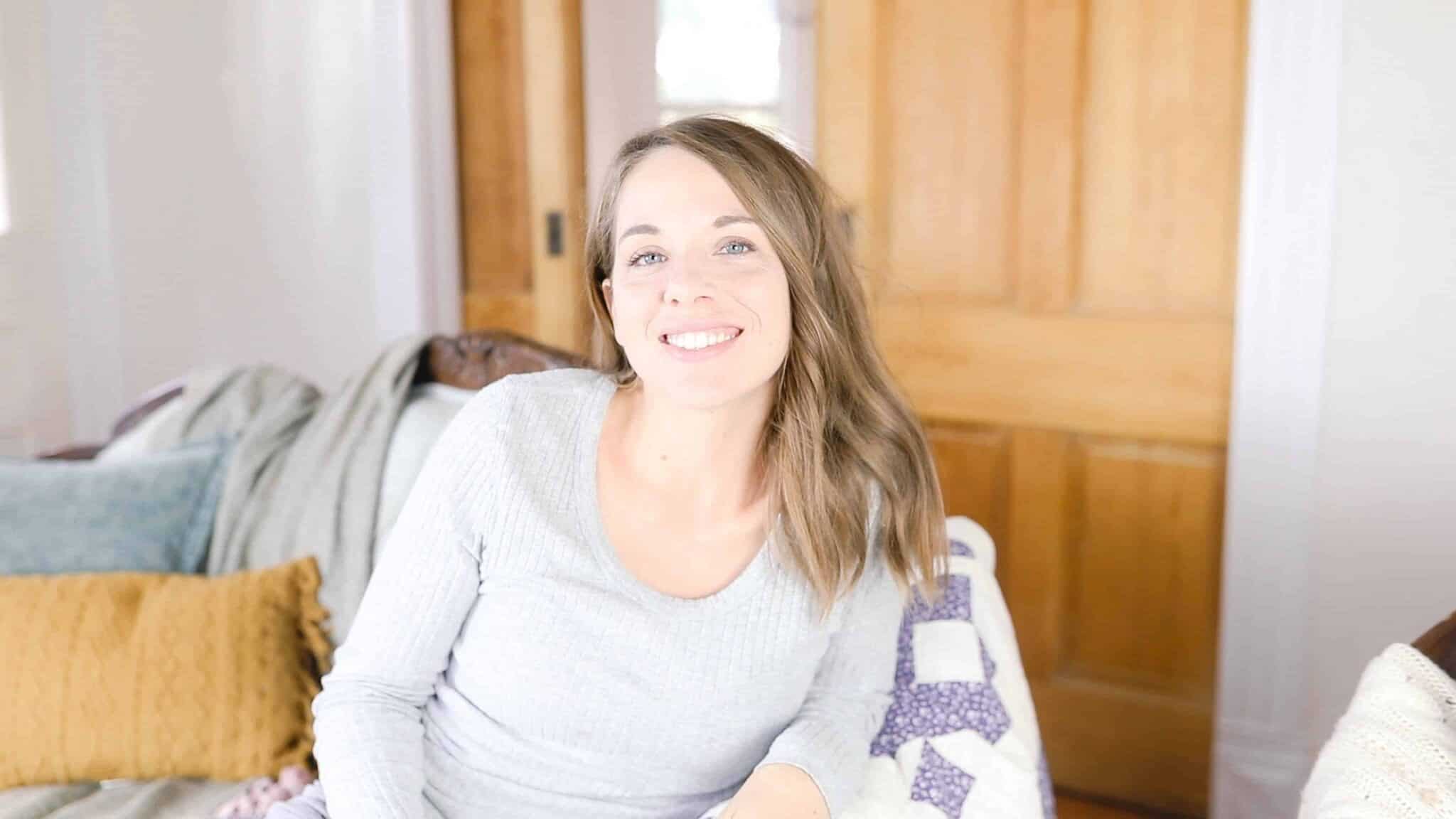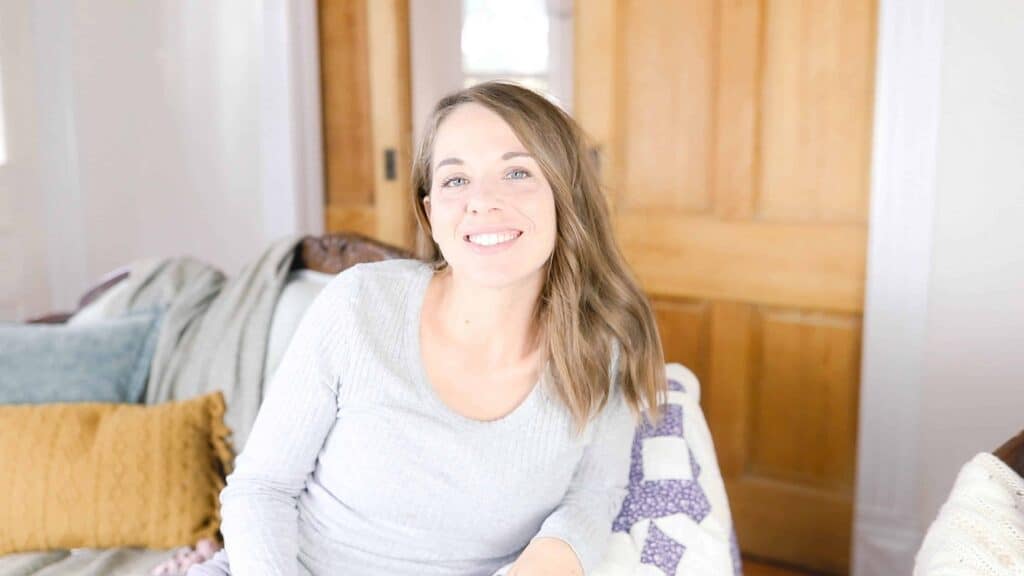 If you are brand new to my blog and YouTube channel, you may have just stumbled upon us. We are a family of eight, and we support ourselves full-time with my blog. My husband quit his job about 2.5 years ago for us to pursue this, so we have some experience under our belts for taking the idea for a blog and turning it into a full-blown business.
About two years ago, I launched a course called Create Your Blog Dream. Since then, I've helped over a thousand students start their own blog.
To celebrate the two year anniversary, the relaunch, and all the updated videos, I'm doing a one-hour free webinar. Make sure to sign up for Masterclass, coming soon.
Watch The Video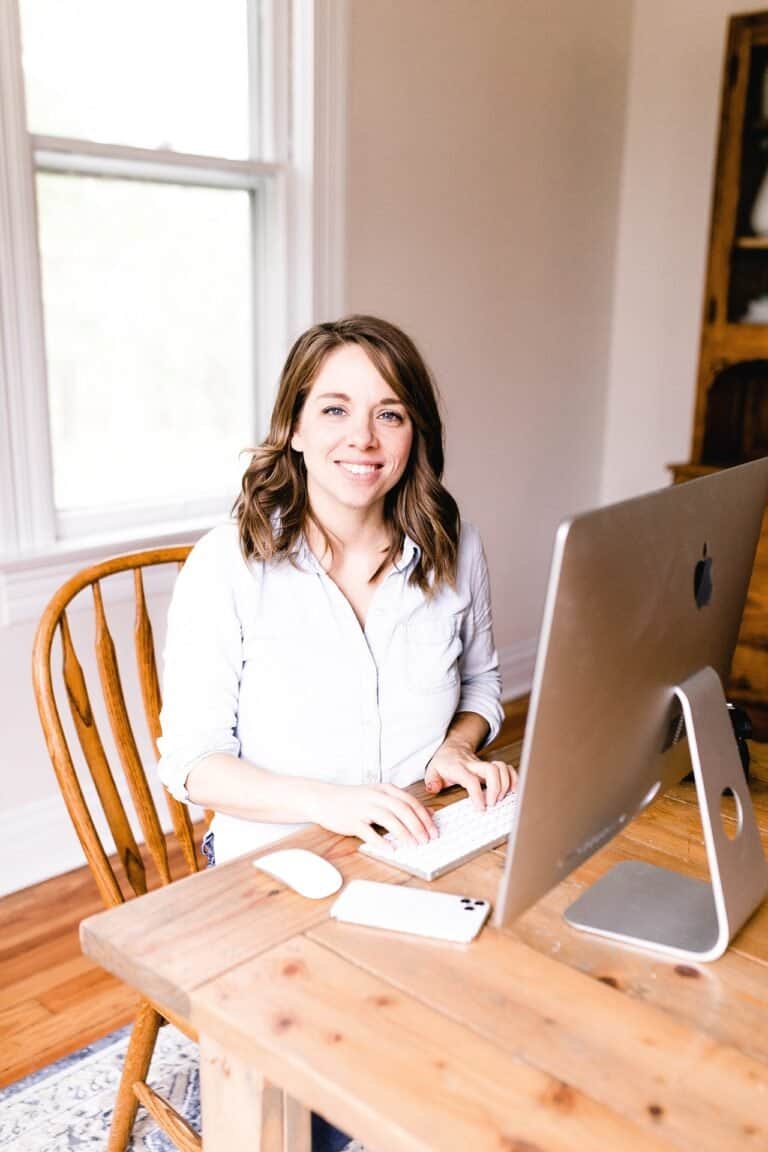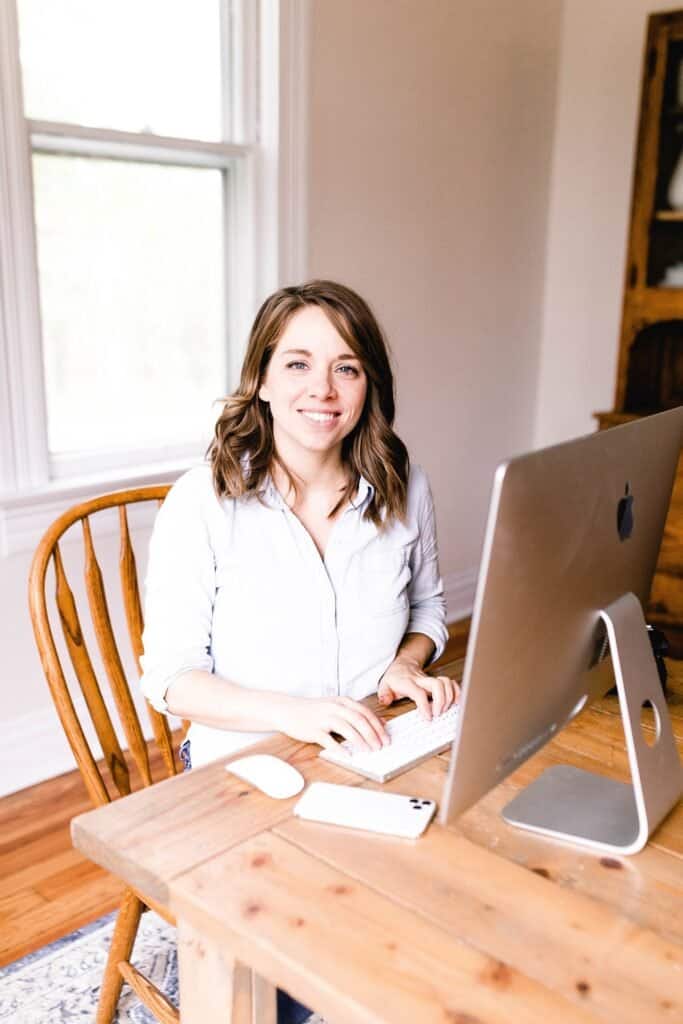 10 Tips From A Full Time Blogger
1- Don't Let Perfectionism Stop You
This is so common and happens frequently. I meet people all the time who have ideas for a blog, but once they start thinking of the domain name and brand colors, the doubt starts to set in.
The same scenario happened to me. Not that long ago, I had an Etsy shop where I sewed kids' clothing, and I had the thought to start a blog to help draw people in by discussing sewing and showing tutorials. Ultimately, my goal was to draw people to my Etsy shop and raise my sales. I was using my blog as a marketing strategy.
My Etsy shop at the time was named Ruthie Bell, after my first child. So when I started my blog, I named it Ruthie Bell Home, so then I could also write about home stuff. The whole point is that it wasn't a very well-formed venture at the time.
I bought the domain, started building my website, and noticed pretty quickly that the ideas that I had for my blog didn't fit that name. So, I changed the name to our street name at the time, Farmhouse On Boone – which I also wouldn't recommend doing, since it gave away our address. We've since moved.
The point of the story is that I overthought and analyzed far too much. Perfectionism really does stop people. Sometimes, you just have to start. Don't overthink it. Just start.
The best way to learn is to try things, mess up, and then learn from what works and what doesn't. Much of what I've done and experienced has just been navigating the water while I'm in it.
Experience is the best teacher.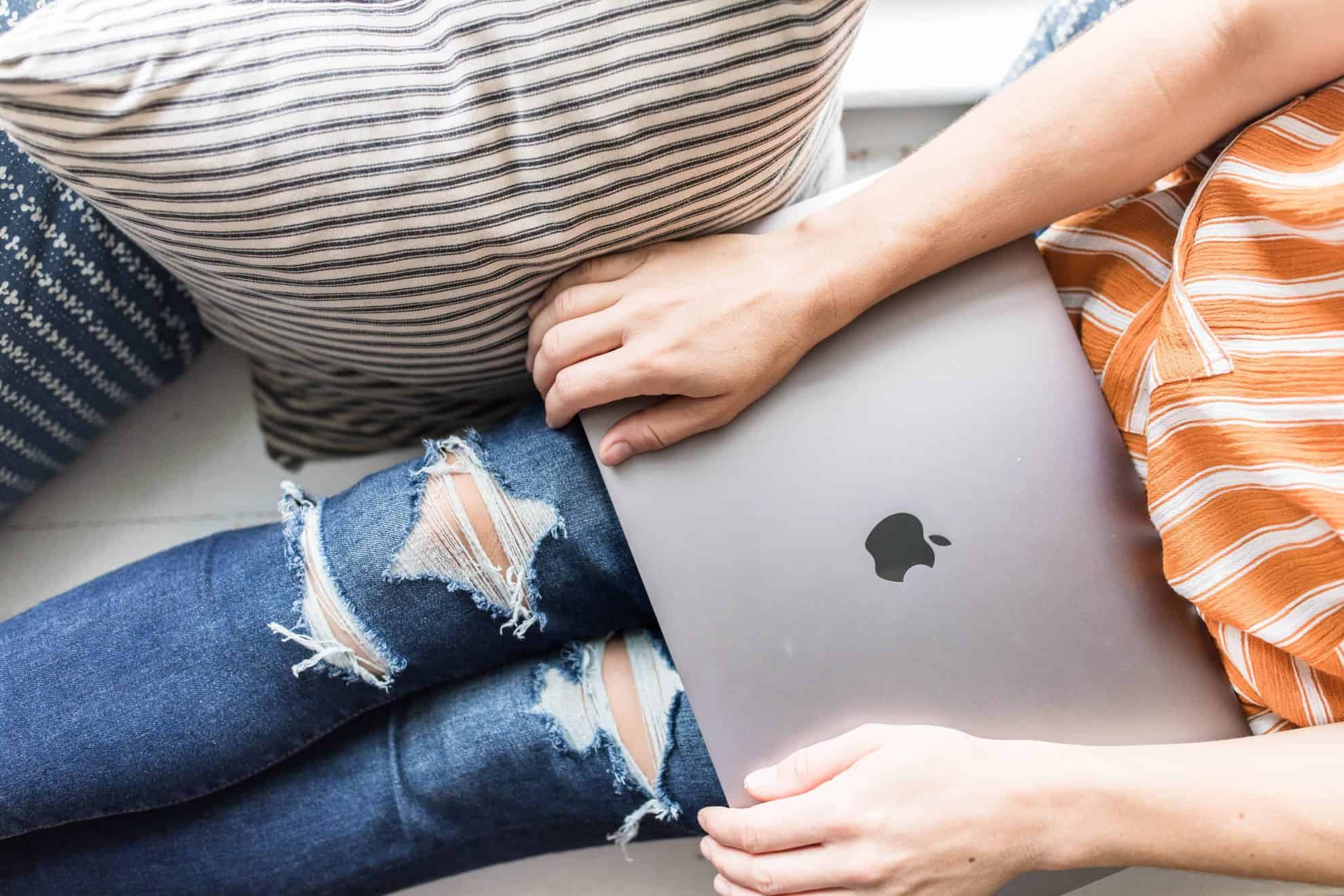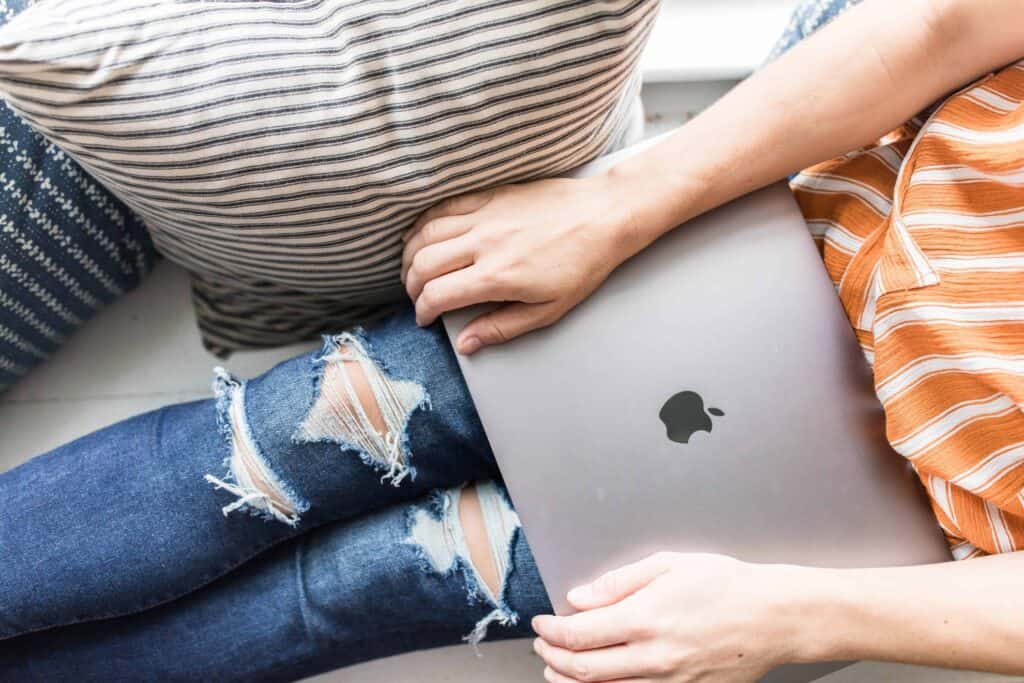 Start On WordPress
When I started my first blog, I began on Blogger. Then when I started my second blog, I used WordPress and really struggled to make it look pretty. Why? I was too cheap to purchase a theme to make it beautiful. My logical explanation to this was to jump ship and move to Square Space and use their out-of-the-box templates.
I blogged on Square Space for over a year and was maintaining pretty good traffic. Then, I attended a blogging conference and heard a speaker there teaching on SEO (search engine optimization). She strongly suggested I switch to WordPress, and I kept thinking "No, no, no, I know lots of bloggers on Square Space." The more I dug in and talked to career bloggers, the more I saw that all of them were on WordPress. Not all the other options like WIX or Weebly, but WordPress.
The blog got switched back over to WordPress, which was a hefty process, and I still have repercussions to this day.
So, trust me when I say to start off on WordPress. The course is still applicable if you are on another blogging platform, but I will strongly suggest you to move over.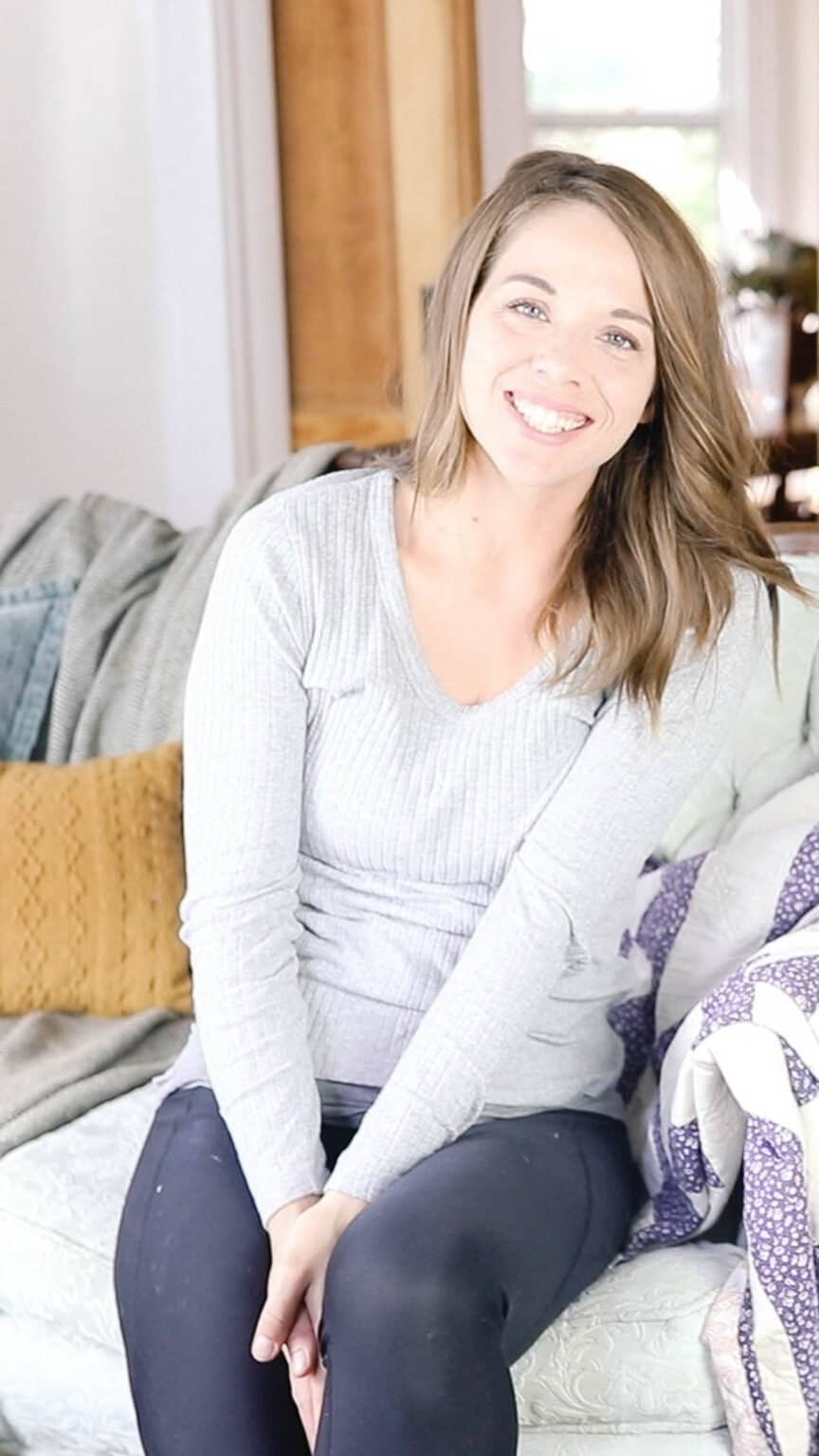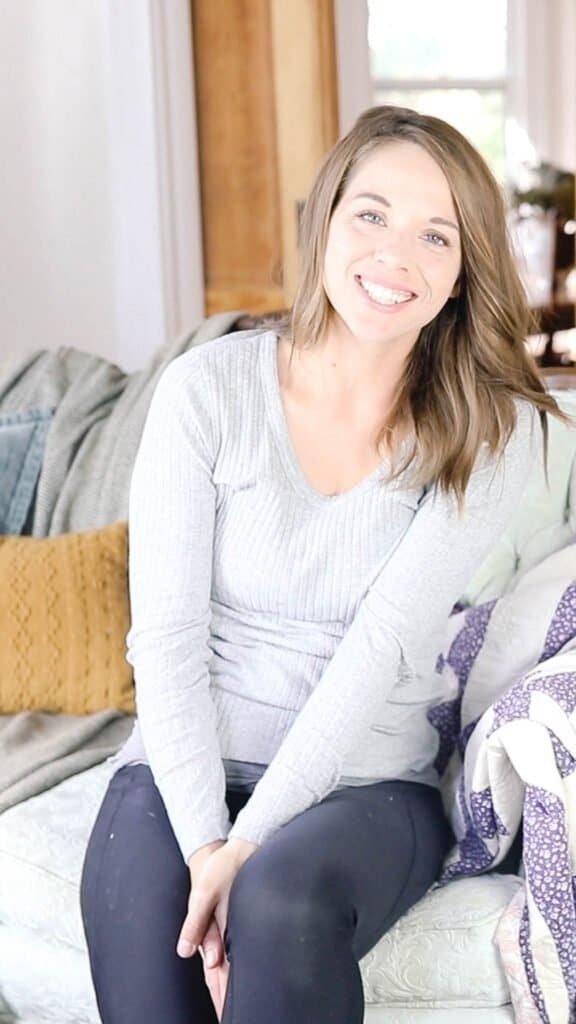 Determine Your Goals Up Front
There are many bloggers out there that are just hobby bloggers, and that is totally fine. However, if you want it to turn into a career, you should set up goals in the beginning. I don't know anyone that just accidentally became a career blogger, unless they started like 15 years ago.
Most recent bloggers will not just stumble upon career blogging, and you will want to create the intentions to make it a business from the beginning. I'm technically a newer blogger, since I've only been seriously doing it for about four years and turned it into a career. My sister has also turned her blog into a career in about 2.5 years of blogging.
So, if you are starting a blog, set your goals, and treat it like a business from the beginning.
Narrow Your Niche
When you start your blog, you want to find your audience, your people. The core people you are talking to.
Your niche is the main topic you plan to write about, whether it be home decor, recipes, homesteading, etc. The more narrow your niche, the more of an expert you can make yourself in that area, and the more trust you can build with your core people.
Use Seasonal Props To Get Content Ideas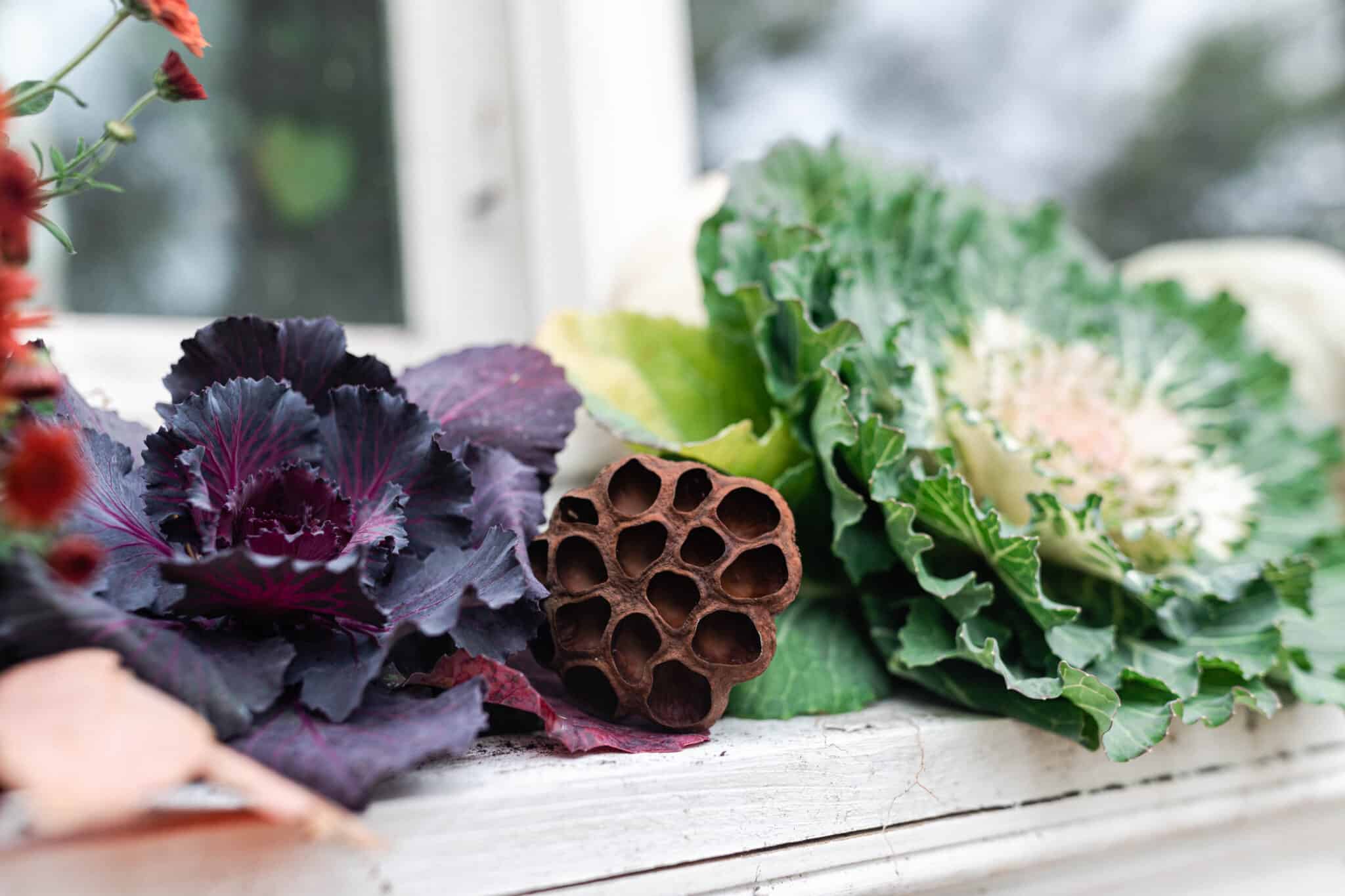 I recommend in my course to come up with fifty blog post ideas from the very beginning. When you get there, it will lead to more and more ideas. Sometimes the smallest, most insignificant ideas actually do the best.
Keep in mind you will have seasonal prompts. People ask me all the time how I keep coming up with new ideas. Really, I am just flowing with the seasons. When it is fall, I will do more fall-inspired ideas. I may even take a spring recipe, like blueberry cobbler, and put a fall twist on it (pumpkin cobbler). Or a home tour, but with a fall spin.
So many people get stuck and overthink when it comes to coming up with blog post ideas, because they think, "who is going to read this?" I'm even guilty of doing this. I've found that as long as I stay consistent and post those ideas, eventually someone comes along and says, "Oh, I found you through the rag ball ornament tutorial!" or something along those lines. A post I considered no one might care about.
Come up with ideas that will help people in some way. What's for dinner, or what's a quick hairstyle you do?
Commit To A Goal And Stick With It
Stay consistent. Set a goal and make sure to always stick to it. My goal from the beginning has always been two blog posts and two YouTube videos every single week.
This number has seemed to work for myself and my students. It's enough to build momentum. Enough to show people you are serious and to remind people to check back regularly for new content.
If you cannot commit to a type of schedule, blogging will probably not work as a career for you.
Even once a week could work. I've always done two and have never done more. But the more consistent the better.
Focus On Quality
One of the biggest blogging tips is to focus on quality. You want to produce content that is high quality. You want to try to make your content better than the competition.
For instance, photography. I'm not a photographer, and I don't have any training. I've learned over the last several years how to take better photos. My skills have continued to improve, so when someone comes to my site, they may think that the photos look professional.
It doesn't take a lot to get to that level, but it does take trial and error. When I look back at my old blog posts and my old photos, they just don't look how I want them to. But it was all part of the learning process.
Focus on answering readers' questions. If you are working on a brownie post, think of all the questions people may have regarding making brownies and try to answer them. When I write a post, I think, "How can I make this better, and how can I make this a better experience for my reader?"
Prioritize
When I first started my blog, I had very little time. I was a stay at home mom, and the only time I could really carve out to work was during nap time, and a few hours after bed time. That was until Luke quit his job, and now we can tag-team things.
There are so many things you could be focusing on. In the beginning, it can be really overwhelming to think about posting daily on Instagram, three times a day on Facebook, and 20 pins a day on Pinterest.
But what I did in the beginning, and still do to this day, is focus on what I need to be doing right now to move the needle.
What is going to help my business grow the most? If you know you only have two hours in the middle of the day to work, focus on one thing. Stop trying to do a million little things. It won't help you get where you want to be.
For me, when it came to social media, the way I grew was to focus on one at a time. For a while, I focused just on Instagram and let Facebook slide. Same with YouTube. I focused most of my time there, and it grew like crazy. Now these things are mostly on maintenance mode. They aren't growing like crazy, but they continue to slowly grow.
If you are just starting out, start by creating good blog content with pinnable images. Don't worry about social platforms until you have content to share. Then start working on those other platforms.
I started using those platforms as a way to share and point back to my blog. Recently, I started a podcast. It was always something in the back of my mind, but didn't feel like something I could tackle, because I was focusing on all the other things. Now that I have systems in place, I could add it in.
Never compare your first year to someone else's tenth year. Continue to grow and learn.
If you really only have two hours a day, five days a week to work on your blog, that is ten hours a week and 520 hours a year. Where will you be after working on something that much?
It just takes focus and dedication along the way.
Focus On Your Following, Even If It's Small
In the business world, it is said, "Find your 1,000 true followers." You can make a living if you have 1,000 dedicated followers. These are followers that will watch your videos or read all of your blog posts, no matter what you put out.
I know I have some followers on YouTube that will watch my videos on sewing, even if they don't have a sewing machine. My blogging stuff, even if you have zero interest in blogging. They watch my recipes, even when they don't cook. They simply enjoy the content I put out, which means the world to me.
You want to be here, because you enjoy the simple farmhouse lifestyle I'm sharing. That is what you want to create for others. You want to create content for that group of people that want to see what you are doing, what you are writing, they want to try the recipe you created.
You don't need a million followers to have a successful blog or YouTube channel.
Don't Let Negativity Stop You
So many people don't want to start a blog because they are afraid of what their friends and family may say. They are worried about people seeing them fail.
There are also many people who are afraid of success. They are worried about gaining a following and receiving negative comments. Don't get me wrong, that can be difficult.
But honestly, no matter what you do, you'll likely still receive some negative feedback. There are always those mean people who are trying to cut other people down.
I had to decide if I was going to let other people, who don't live in my house, who don't buy groceries to feed my family, who don't pay the bills, dictate my life. Dictate what I try and what I do. I realized pretty quickly that I couldn't and shouldn't let that happen.
That is just a good philosophy in life. Don't let the negativity and comments stop you.
That doesn't mean negative comments don't hurt or that I've developed such a thick skin that they don't bother me. But I decided not to let that fear or discomfort stop me from reaching my goals.
Find More Blogging And Business Posts:
Pin It For Later