Today, I'm going to show you over 35 different sourdough bread ideas. This way you don't get stuck with the same old homemade sourdough bread recipe over and over again. From savory to sweet recipes, breakfast ideas, and even some ways to use old, or not so great bread.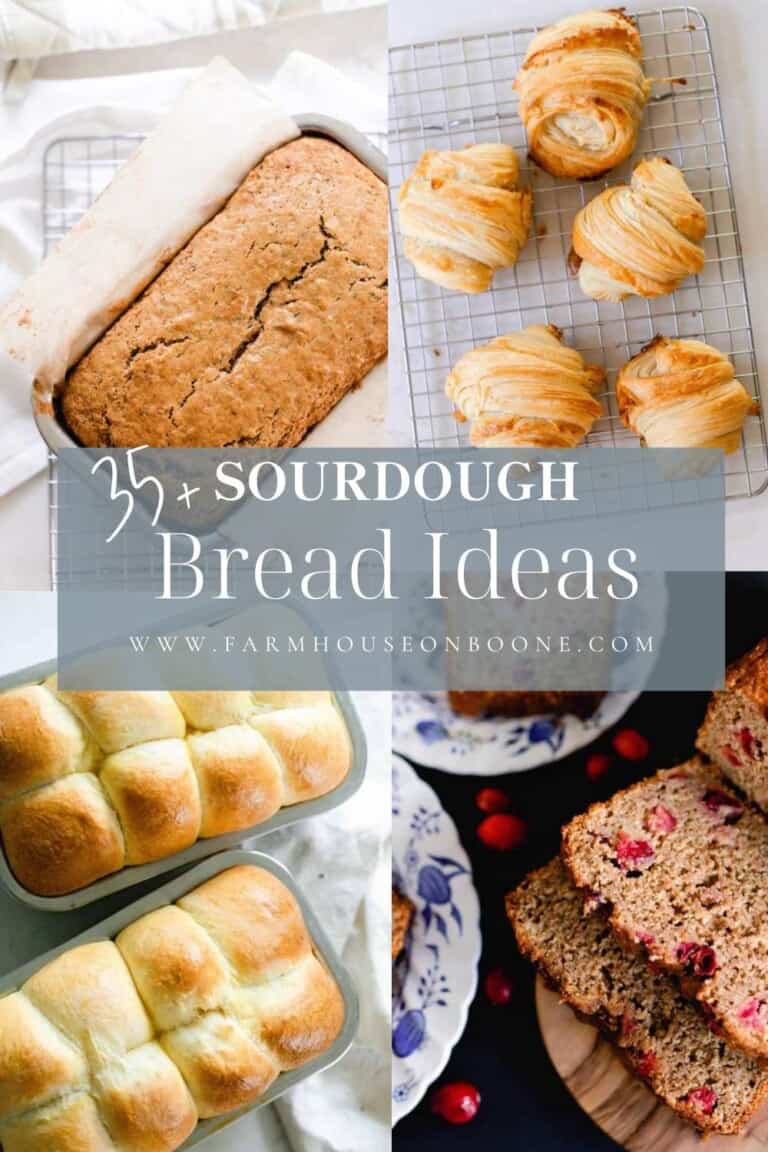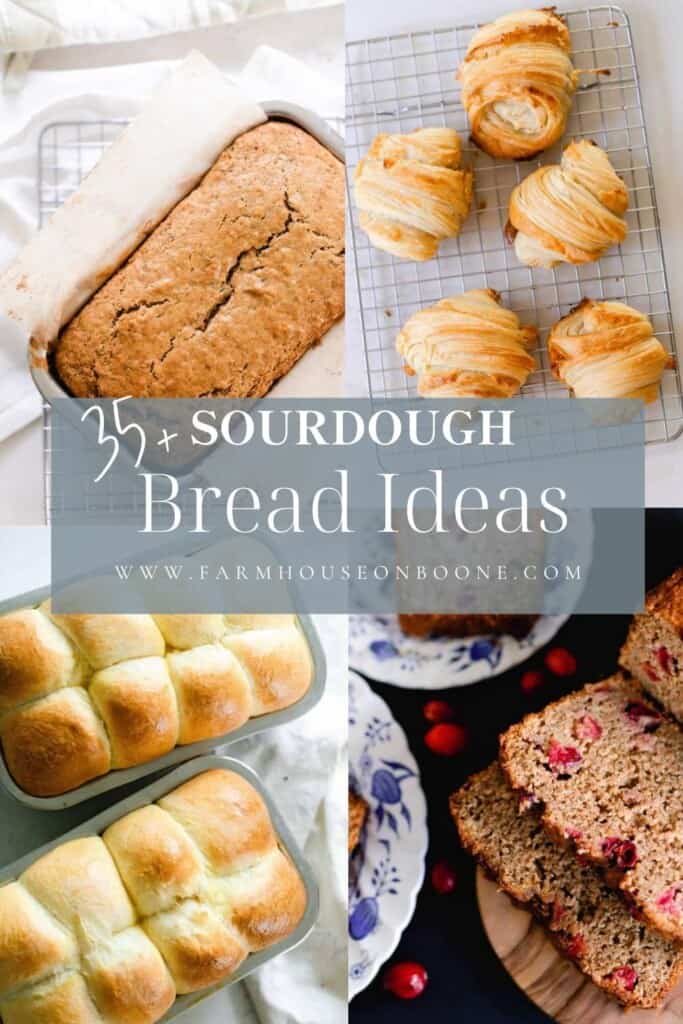 Who doesn't love good sourdough bread? I'm convinced that once someone switches to sourdough it is really hard to go back to regular ol' bread.
Conventional wheat bread just lacks so much flavor, especially when compared to sourdough. The wild yeast present in the sourdough starter adds so much flavor and complexity to a typically bland product.
As you may know, we love sourdough bread in this house and not just because it's delicious, but also because it is much healthier. You'll frequently find bowls or baskets full of some type of creation fermenting on the counter.
There are a lot of mouths to feed around here and I love being able to add a healthy carb to our meals to keep our bellies full and our energy stable.
FAQ: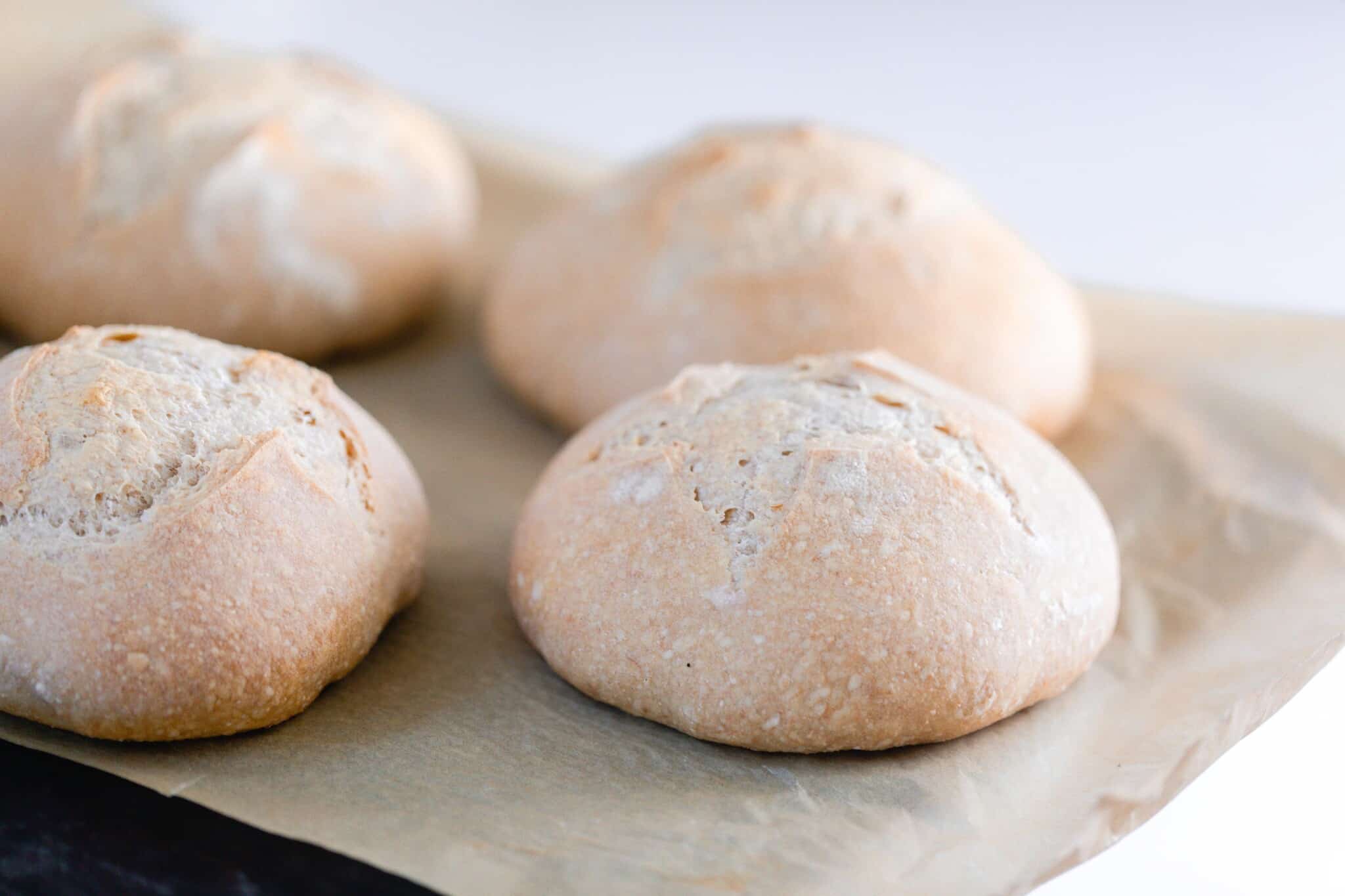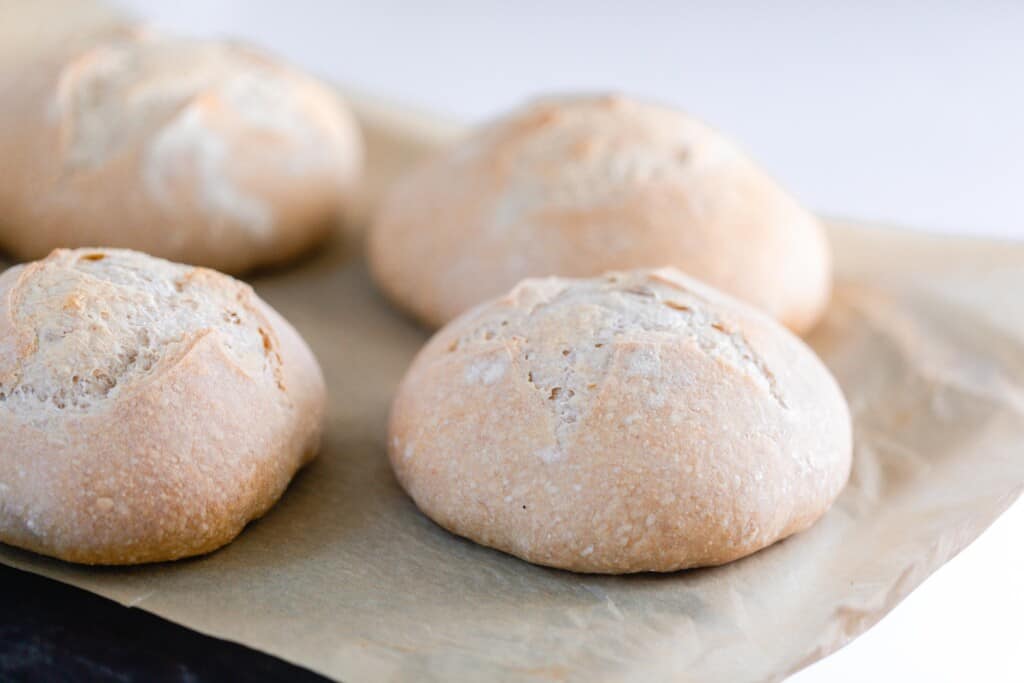 What goes good on sourdough bread?
Butter – To take the flavor up a notch, try this herb butter.
Cheese – Really any cheese you like.
Avocado – You can also add a fried egg for a really delicious breakfast, lunch, or brunch.
Guacamole
Bruschetta with fresh mozzarella
Garlic – I love making sourdough garlic bread.
Hummus
Olive oil
Jam – I love this simple strawberry jam.
Peanut butter or any nut butter you prefer.
Pizza bread: Growing up my mom would make this all the time. Take a loaf of French bread, slice it in half long ways then top it with sauce, cheese, and your favorite toppings. Bake until the cheese is nice and melted.
What can I do with a loaf of sourdough bread?
There are so many things to be done with a humble loaf of sourdough bread. You can make sandwiches, use it to dip into runny egg yolks, turn it into French toast casserole, or bread budding, croutons, bread crumbs, stuffing, and more.
Is sourdough bread healthier than regular?
Yes. Sourdough bread is made with sourdough starter that contains natural yeast and bacteria from the air. Once the starter is combined with flour and allowed to rest, the fermentation process breaks down some of the gluten and phytic acid that is present in the flour. Not only does this make the flour more digestible, it also makes the nutrients more bioavailable.
Phytic acid is an anti-nutrient that binds up vitamins and minerals and doesn't allow the body to absorb them as well. Breaking down the phytic acid allows our bodies to absorb the nutrients present in the grain.
What can I do with hard sourdough bread?
My favorite option is to create something delicious with your hard, leftover sourdough bread, or a loaf that didn't rise well. For instance, you can easily chop up the bread to create french toast casserole, bread pudding, sourdough croutons, sourdough stuffing, sourdough breadcrumbs, or breakfast strata. In these recipes, hard or stale bread is soaked into a liquid making it soft and delicious again.
Is sourdough bread fattening?
Sourdough is a healthy bread option. It is full of probiotics, fiber, vitamins, minerals, all while having a lower glycemic index (aka it doesn't spike blood sugar as much as regular bread).
This post contains affiliate links, which means I make a small commission at no extra cost to you. See my full disclosure here.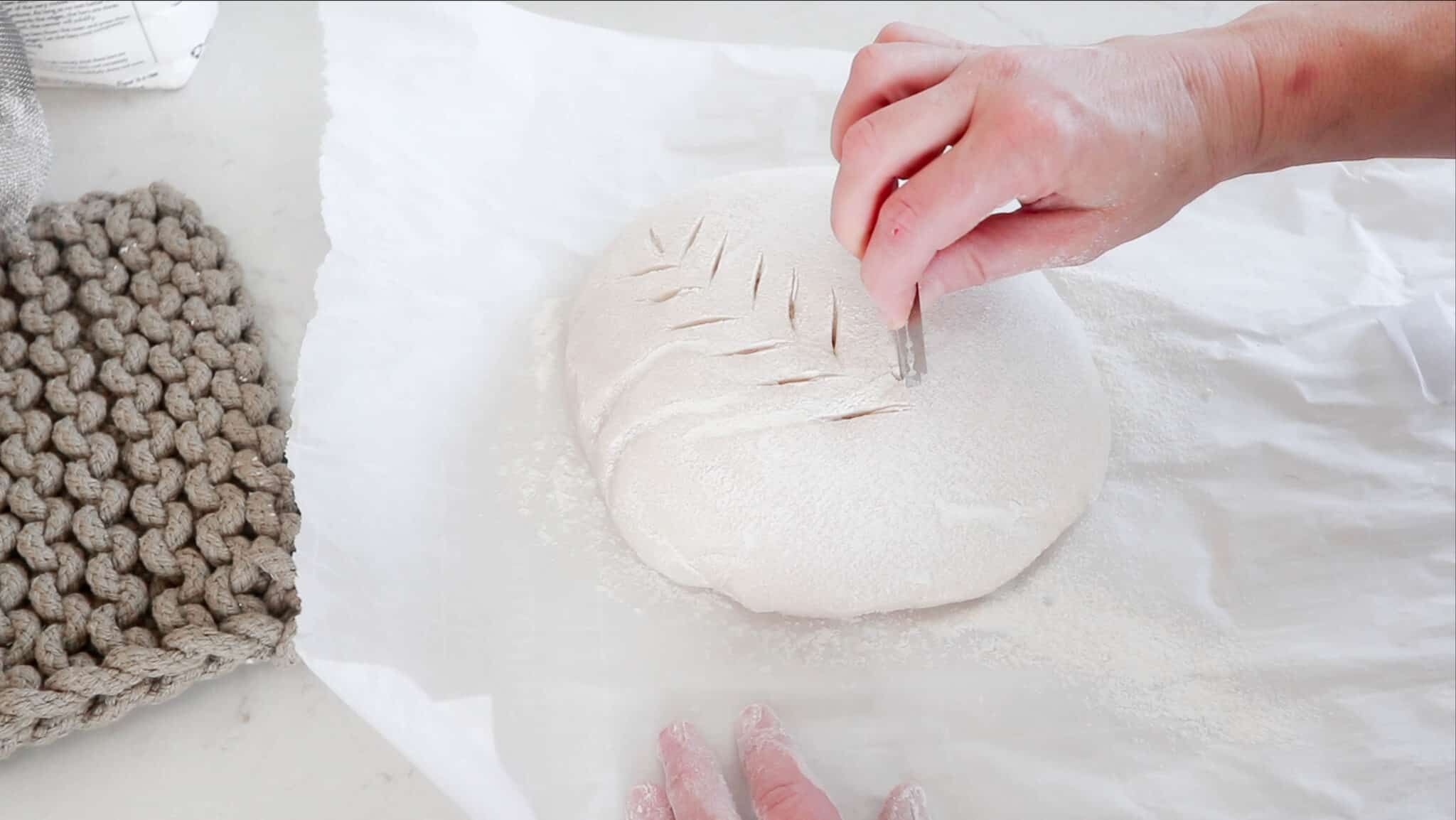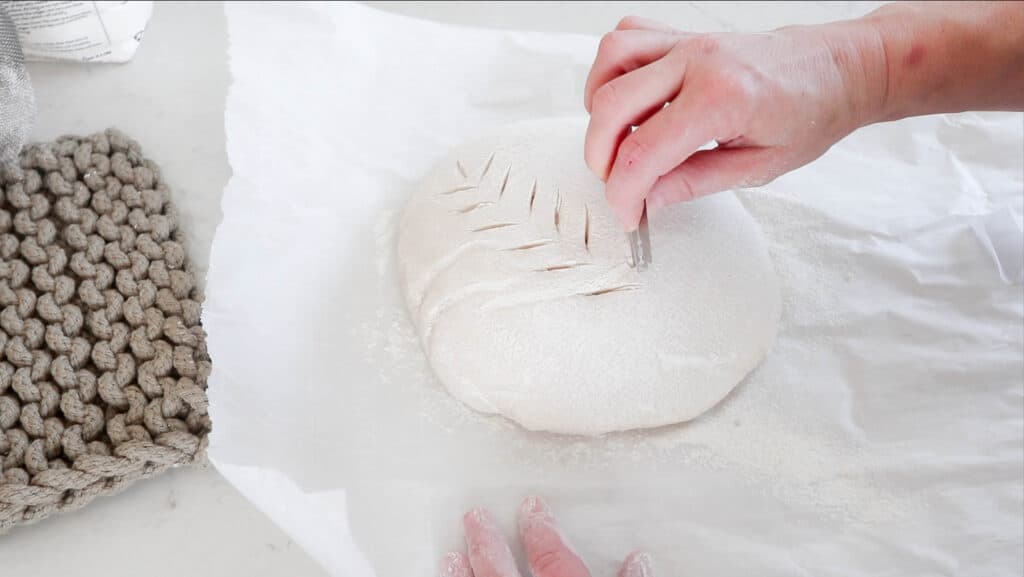 Common Sourdough Bread Baking Tools
Large bowl
Dutch oven or loaf pans
Lame or a razor blade
Wooden spoon
Banneton Basket and bench scraper
Sourdough Bread Ideas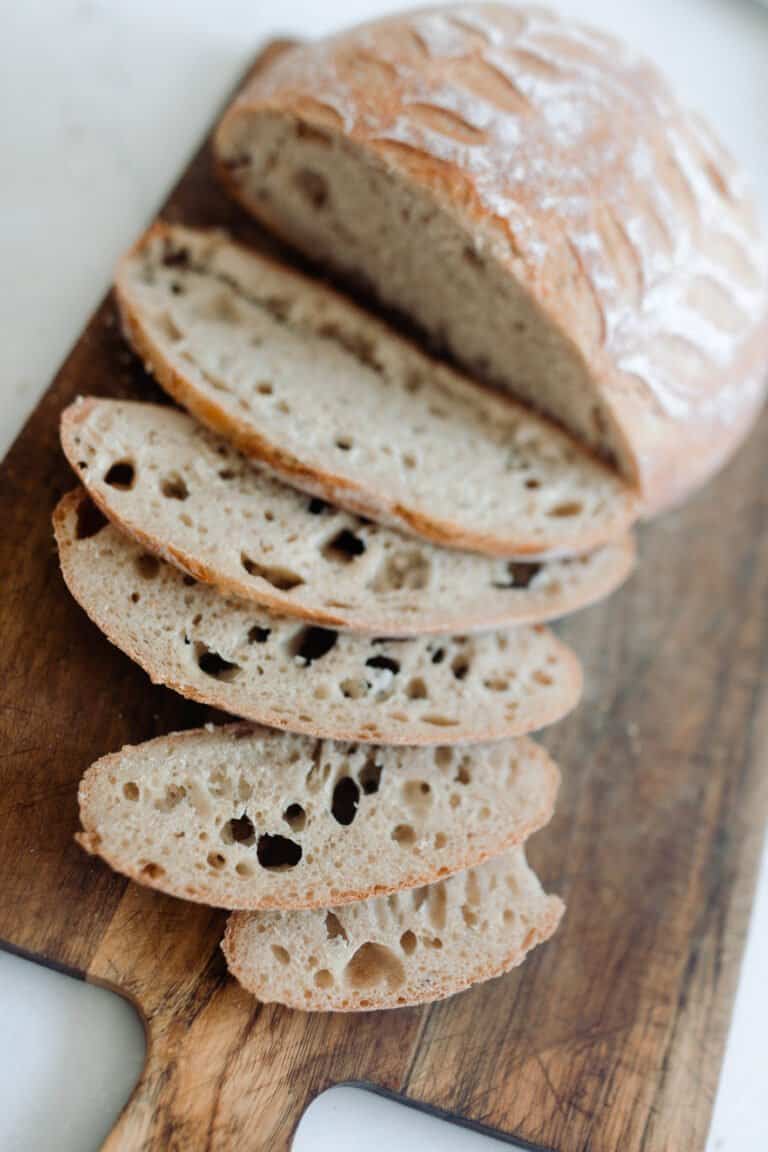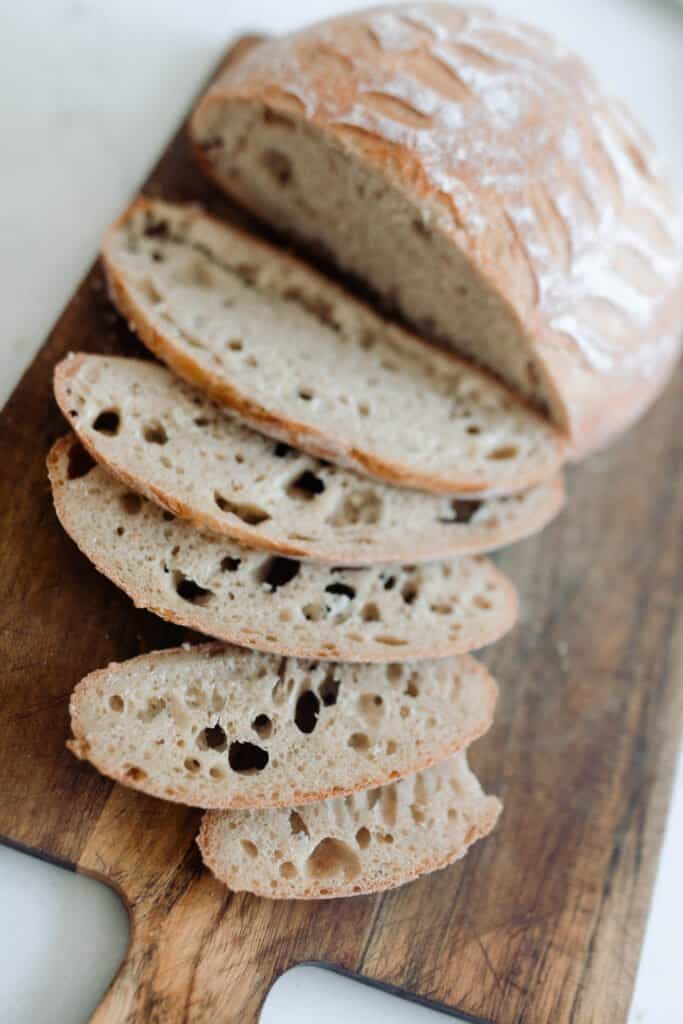 This is my go-to crusty sourdough bread recipe. It is a crusty bread that utilizes the stretch and fold method (rather than kneading). It has a delightfully soft texture and a deliciously tangy flavor.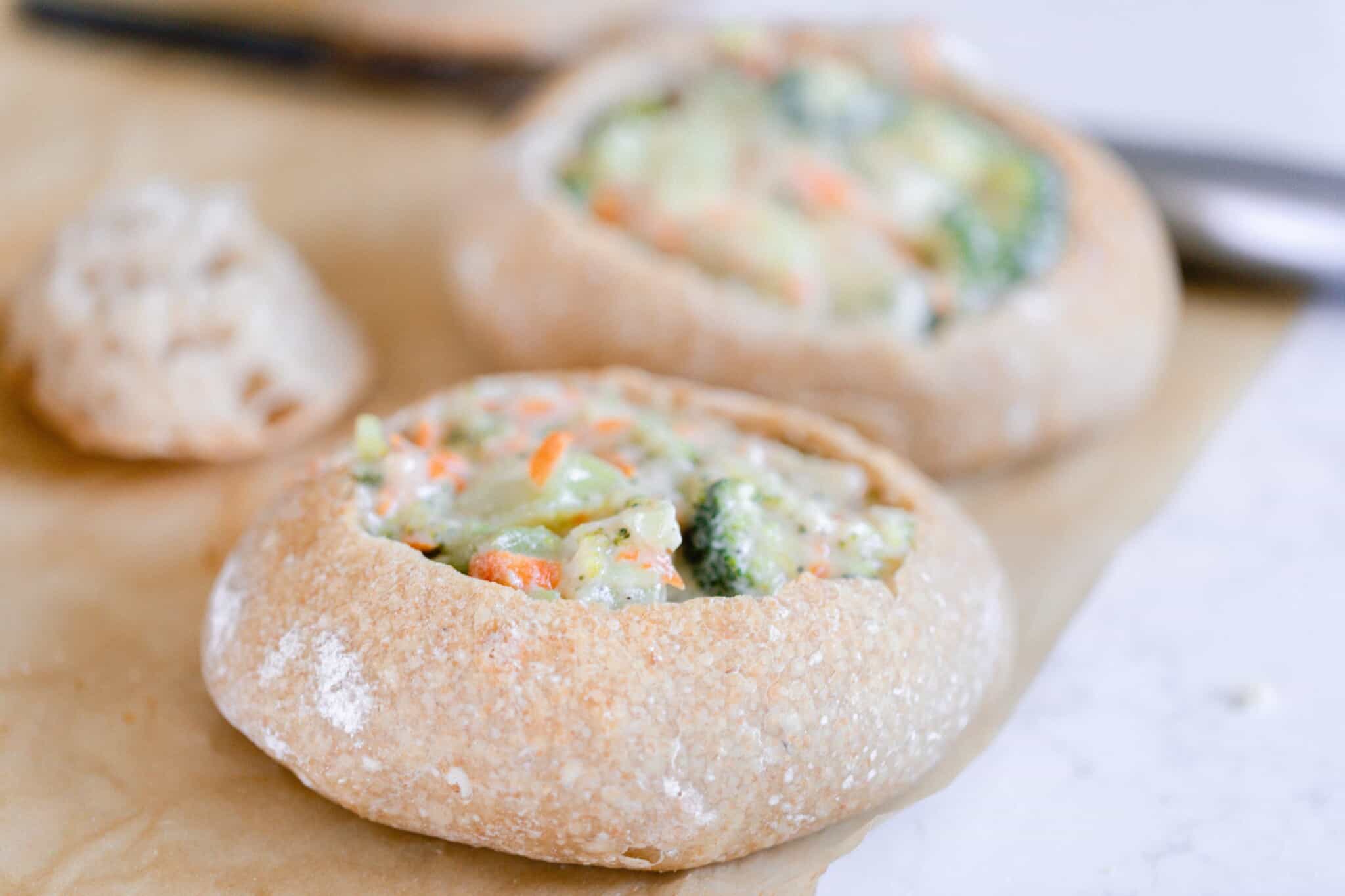 Just like the bread bowls you would buy from a restaurant, but risen with wild yeast. This recipe is the perfect vessel for your favorite soup.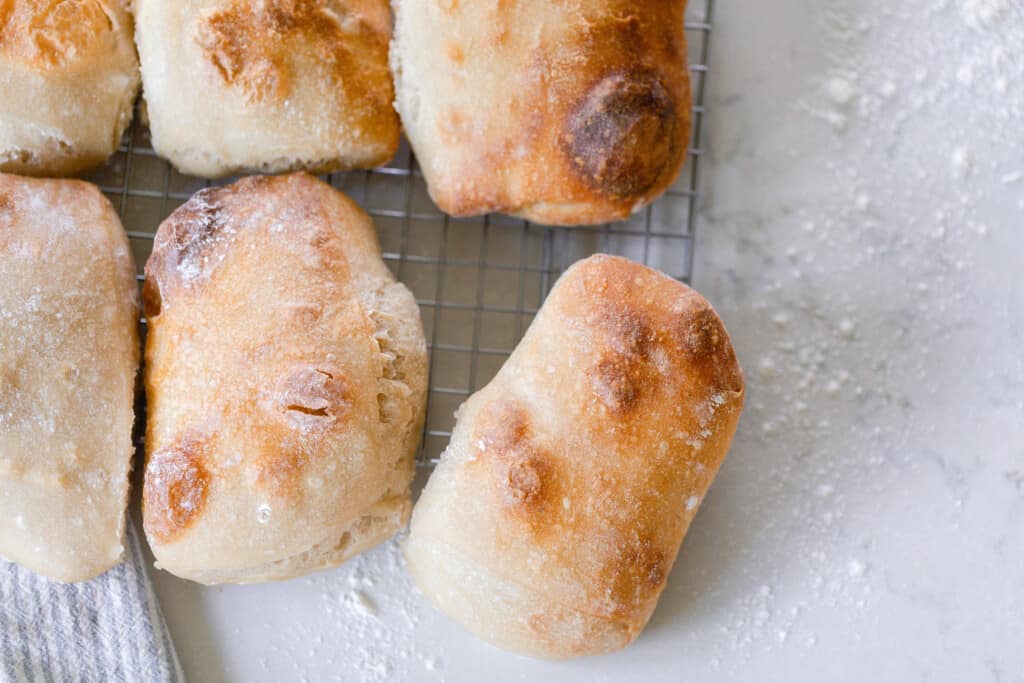 Talk about deliciously addicting and chewy! This ciabatta bread is one of our absolute favorites. Dip in oil as an appetizer, or use this bread for your next sandwich lunch.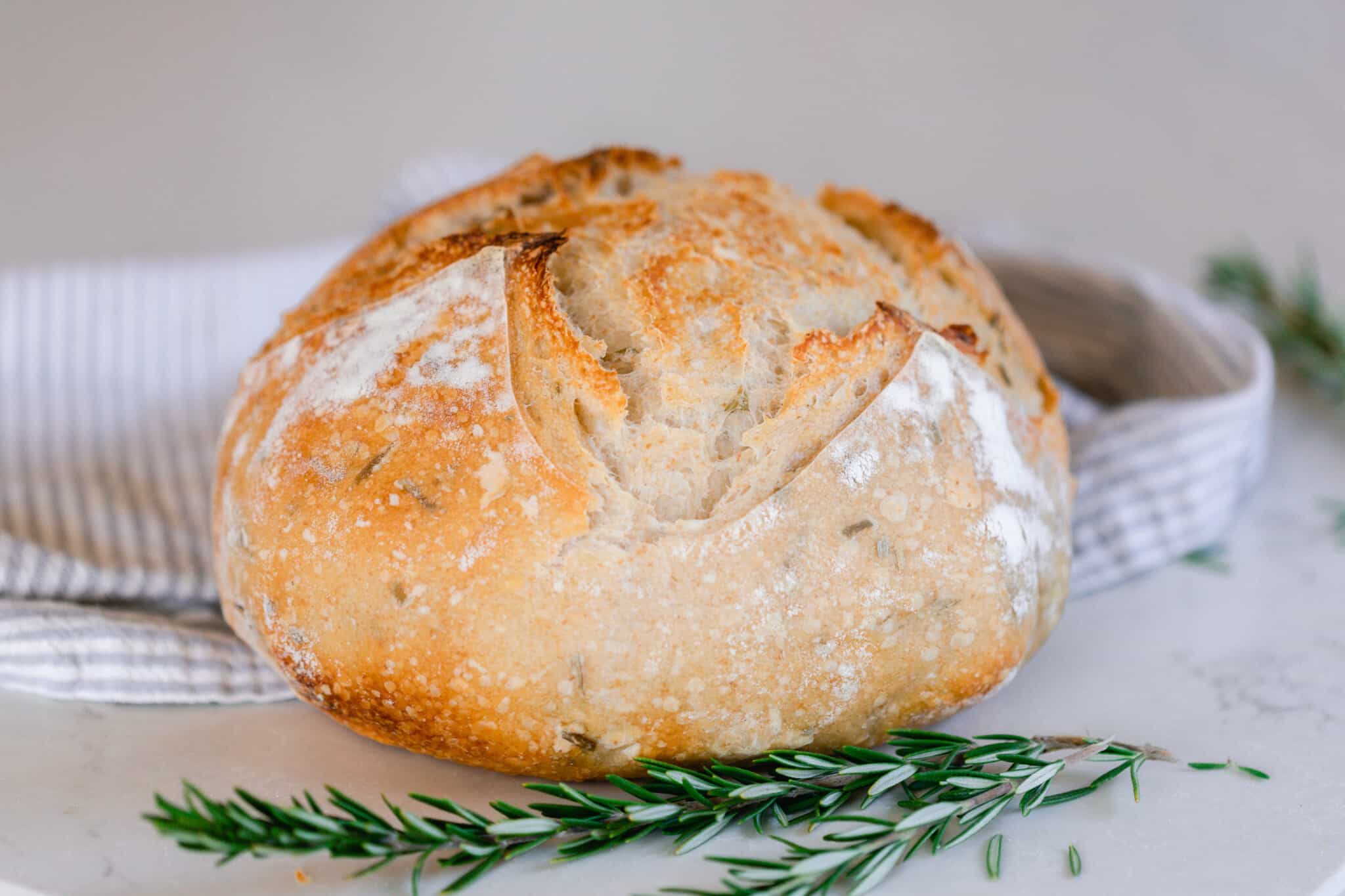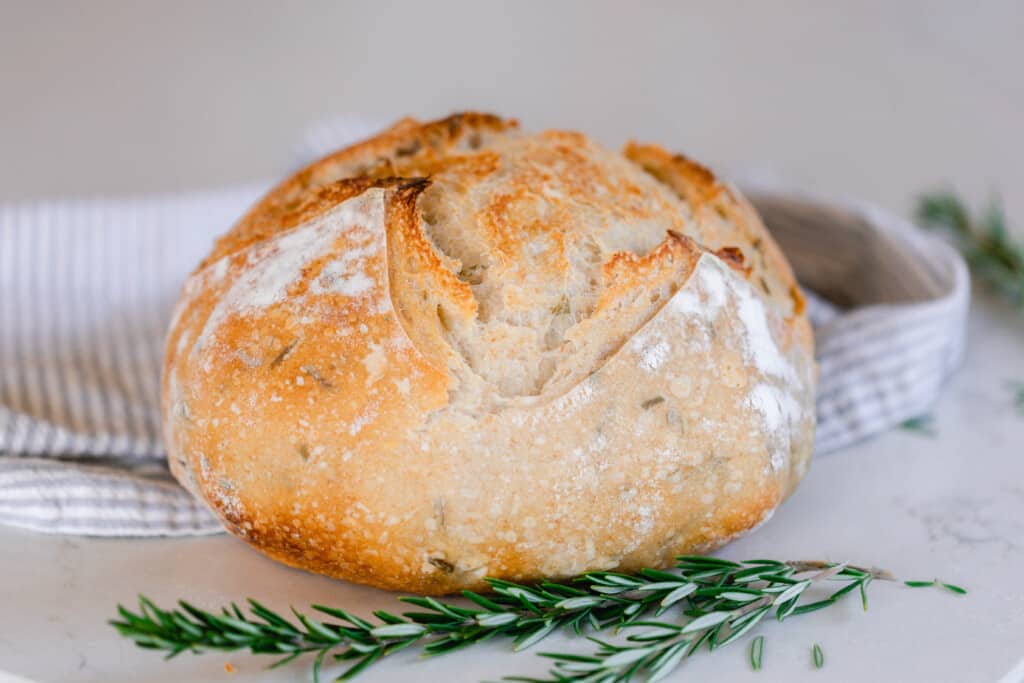 Crusty on the outside and chewy on the inside with lovely notes of rosemary flavor. I took my favorite sourdough bread recipe and added fresh sprigs of rosemary to make it oh so yummy.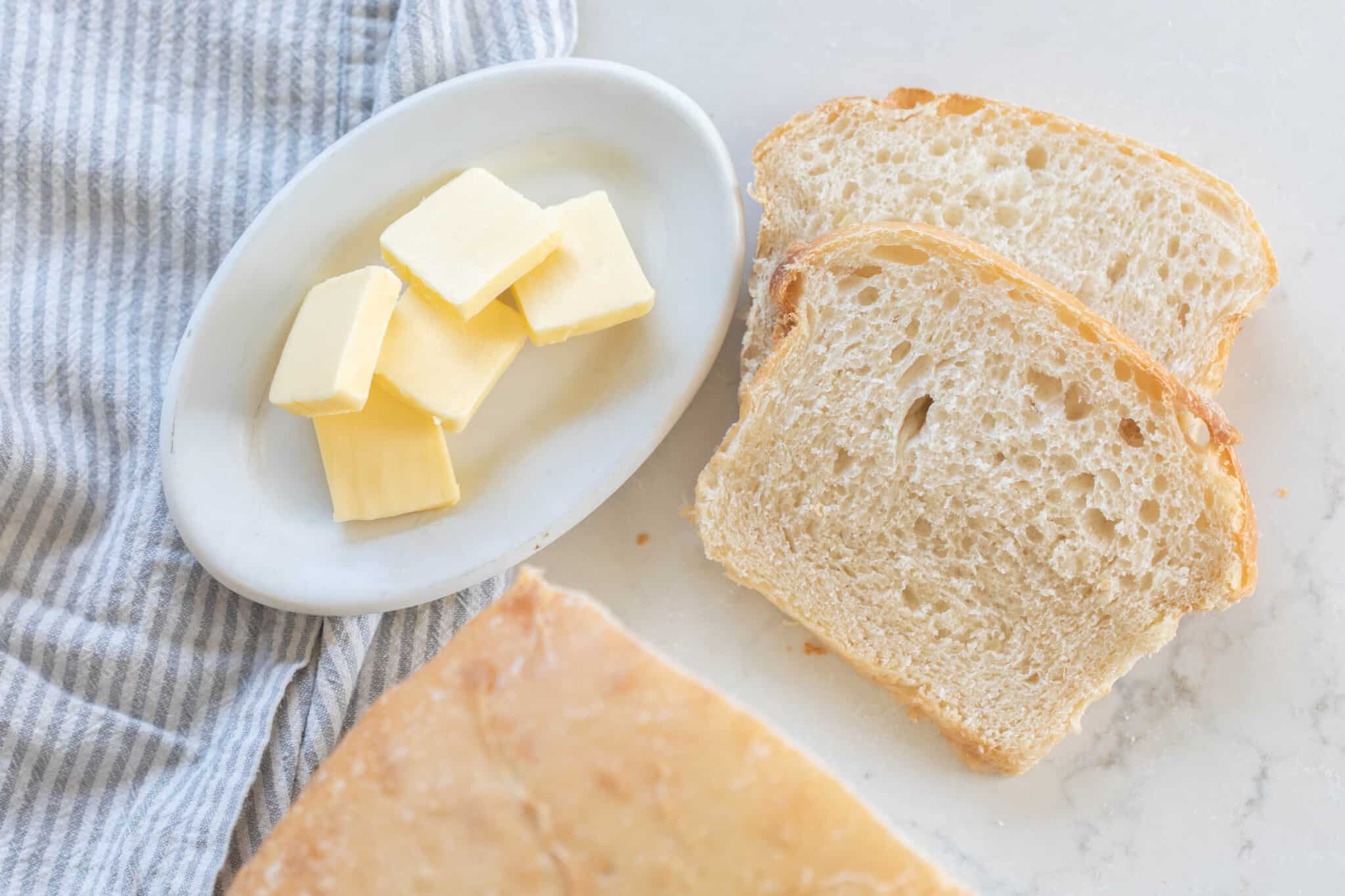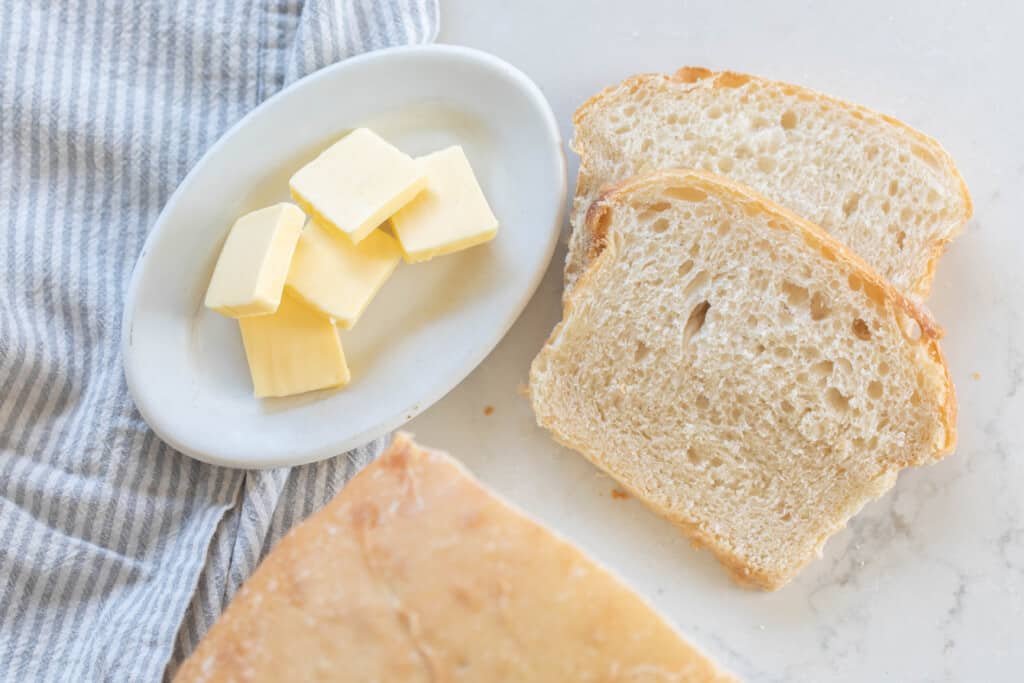 Seriously soft and delicious, with a fluffy inside and crispy outside. If you have left over baked or mashed potatoes, you need to keep this recipe in your pocket.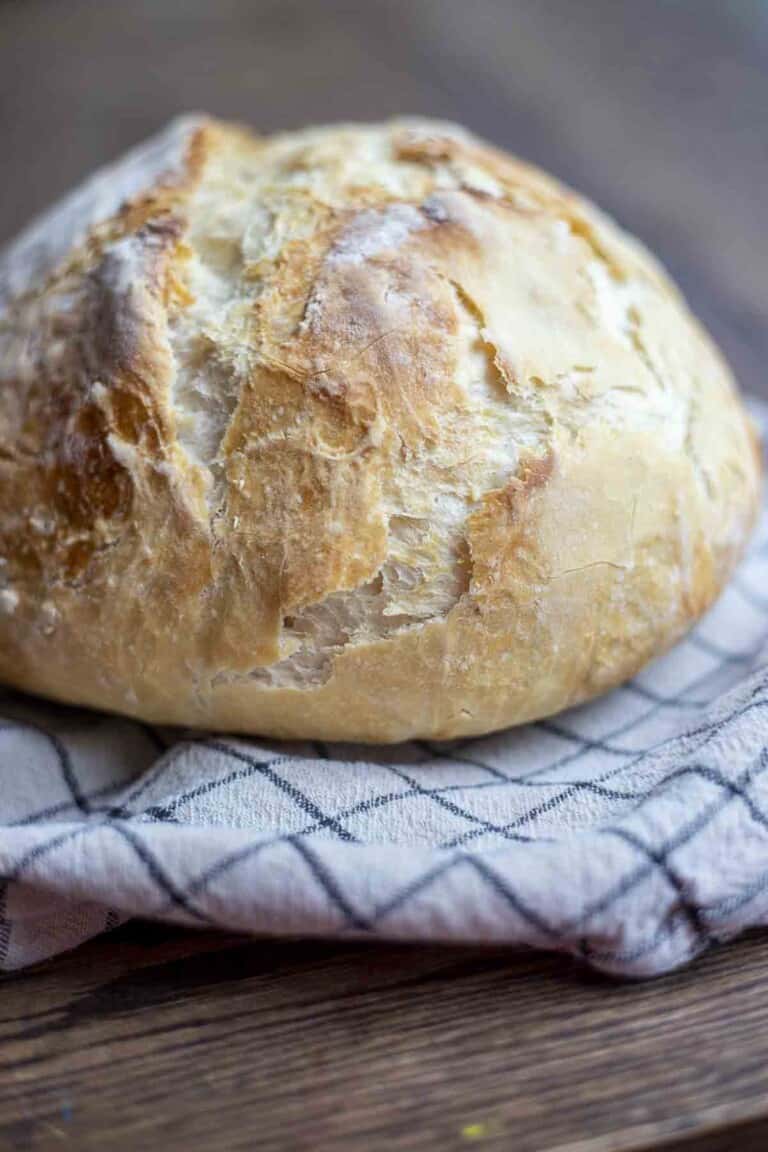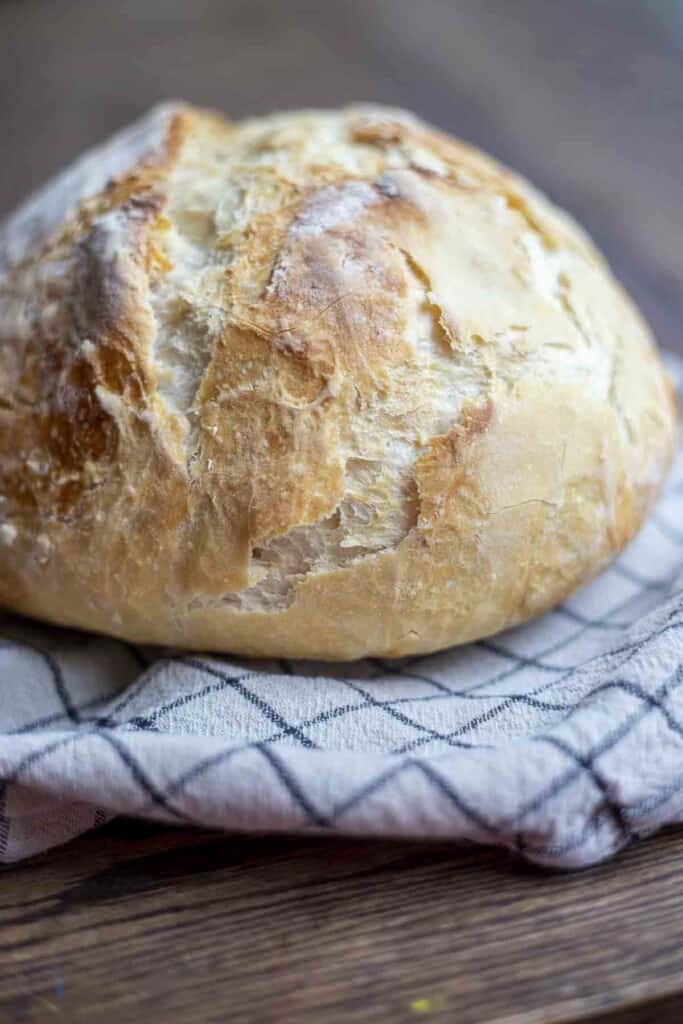 An easy way to use sourdough discard! This no-knead sourdough discard bread can be whipped up in just a few hours. It is fluffy on the inside and crunchy on the outside. This recipe utilizes commercial yeast.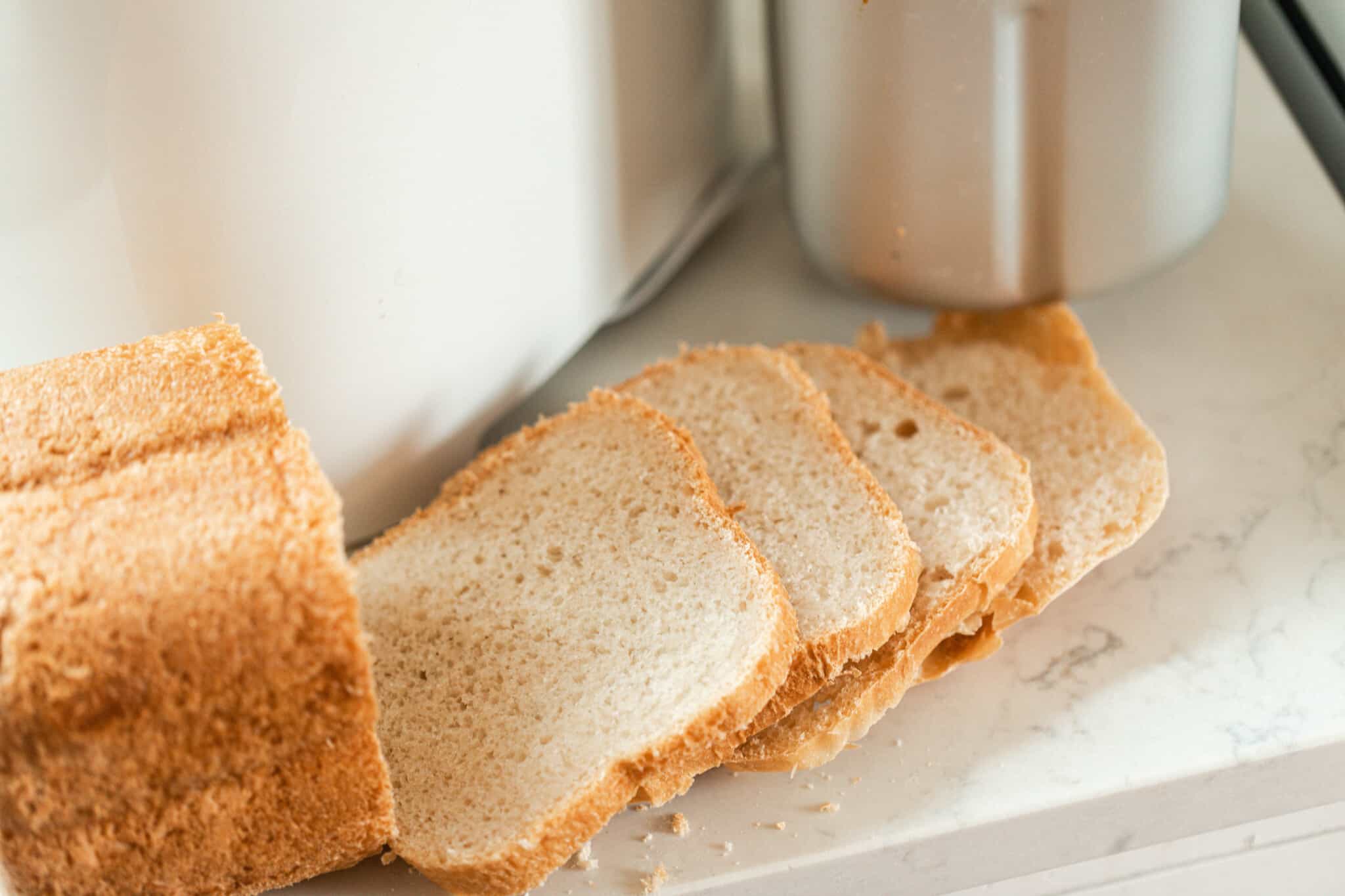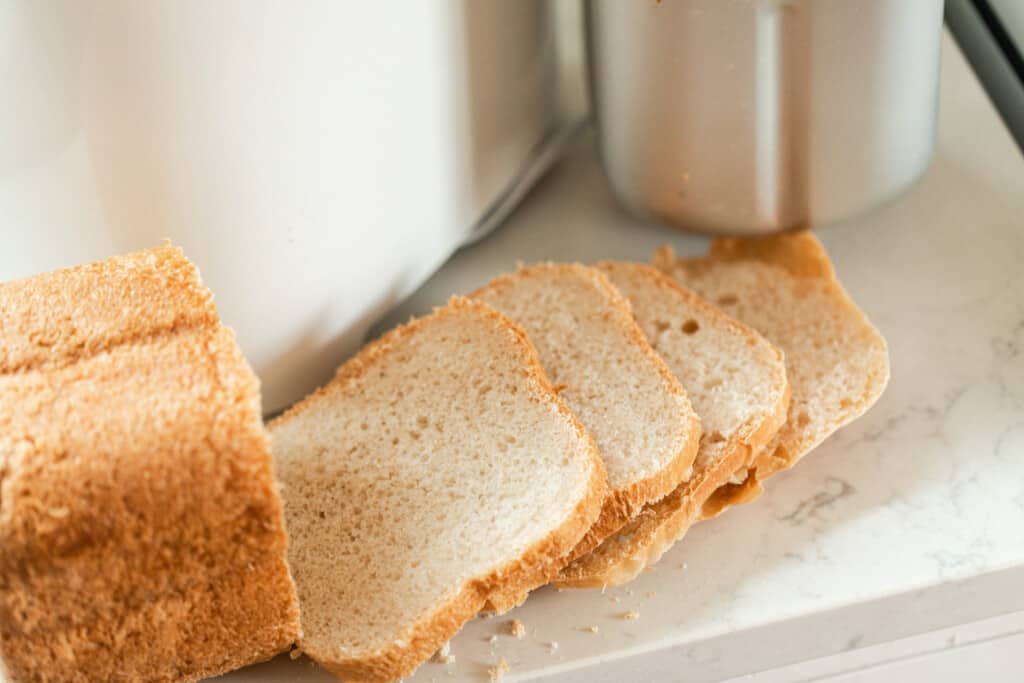 This recipe is super easy. The bread machine does all the work, and you get to enjoy soft, butter bread without any hassle.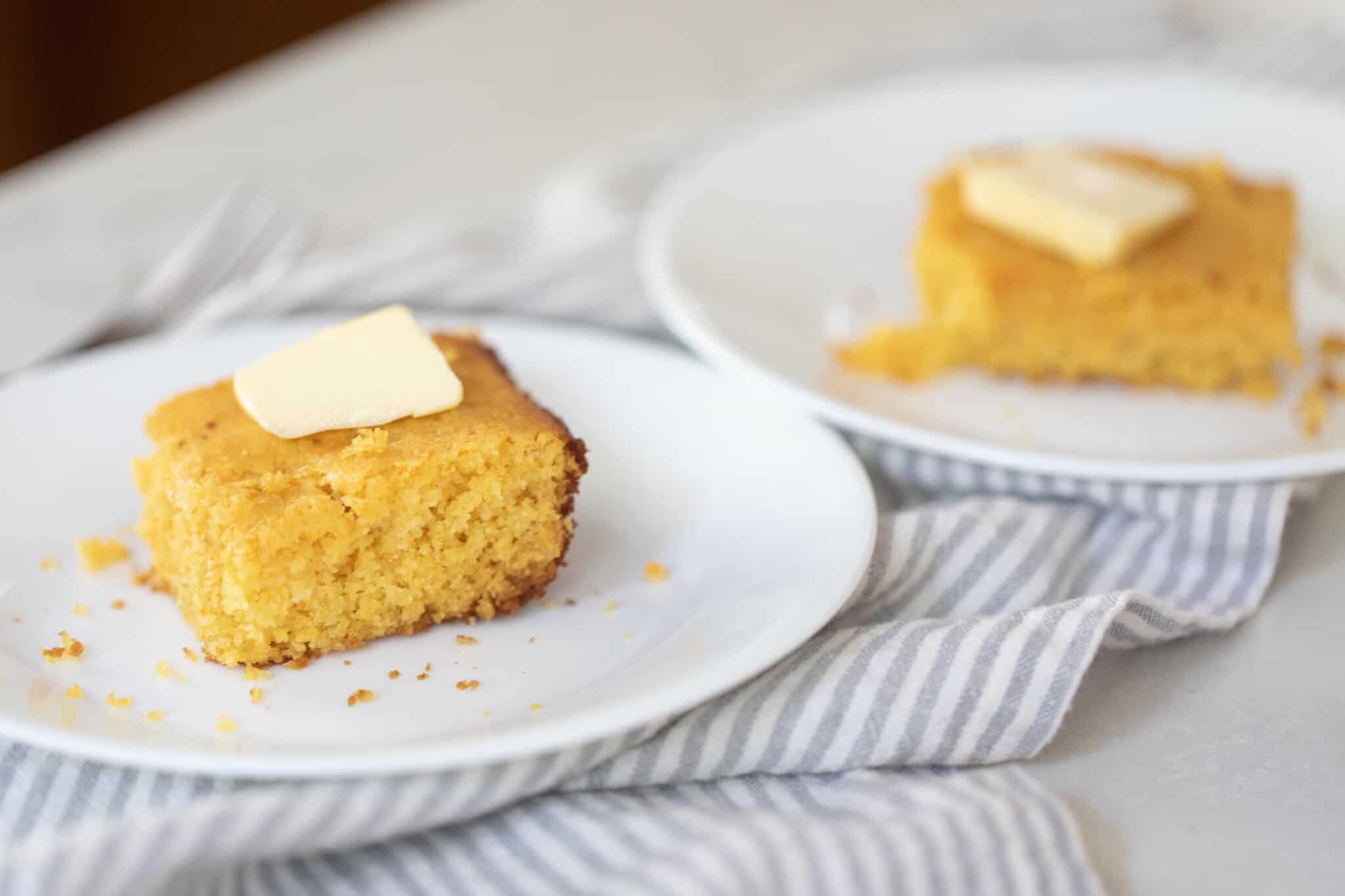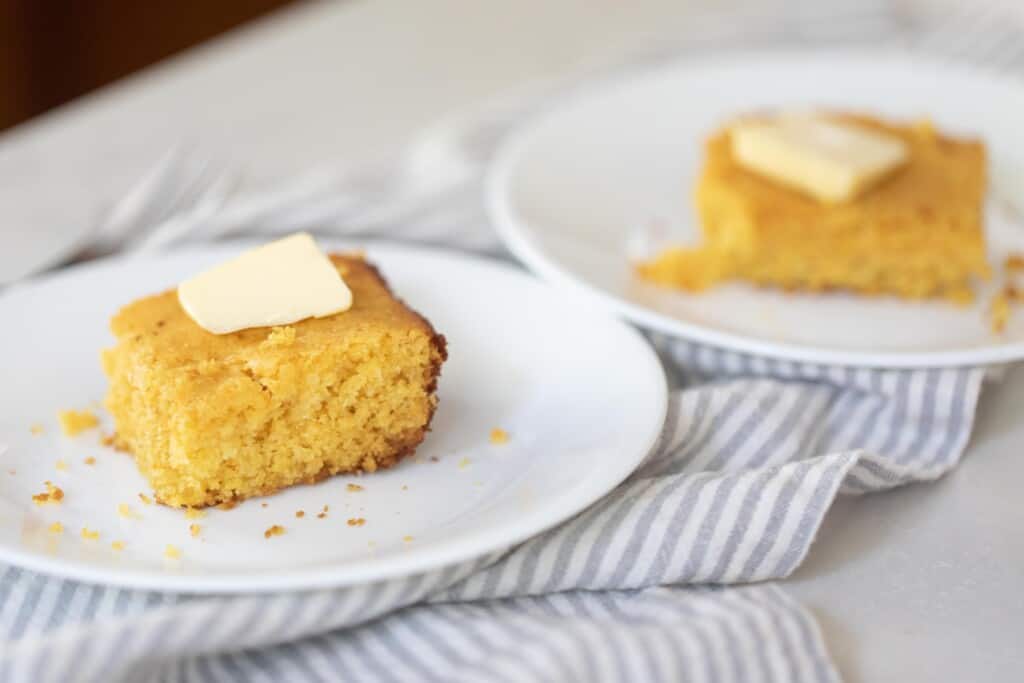 Sourdough cornbread that can be fermented overnight or made into a quick recipe . The perfect combination of savory and sweet, with a hint of tanginess.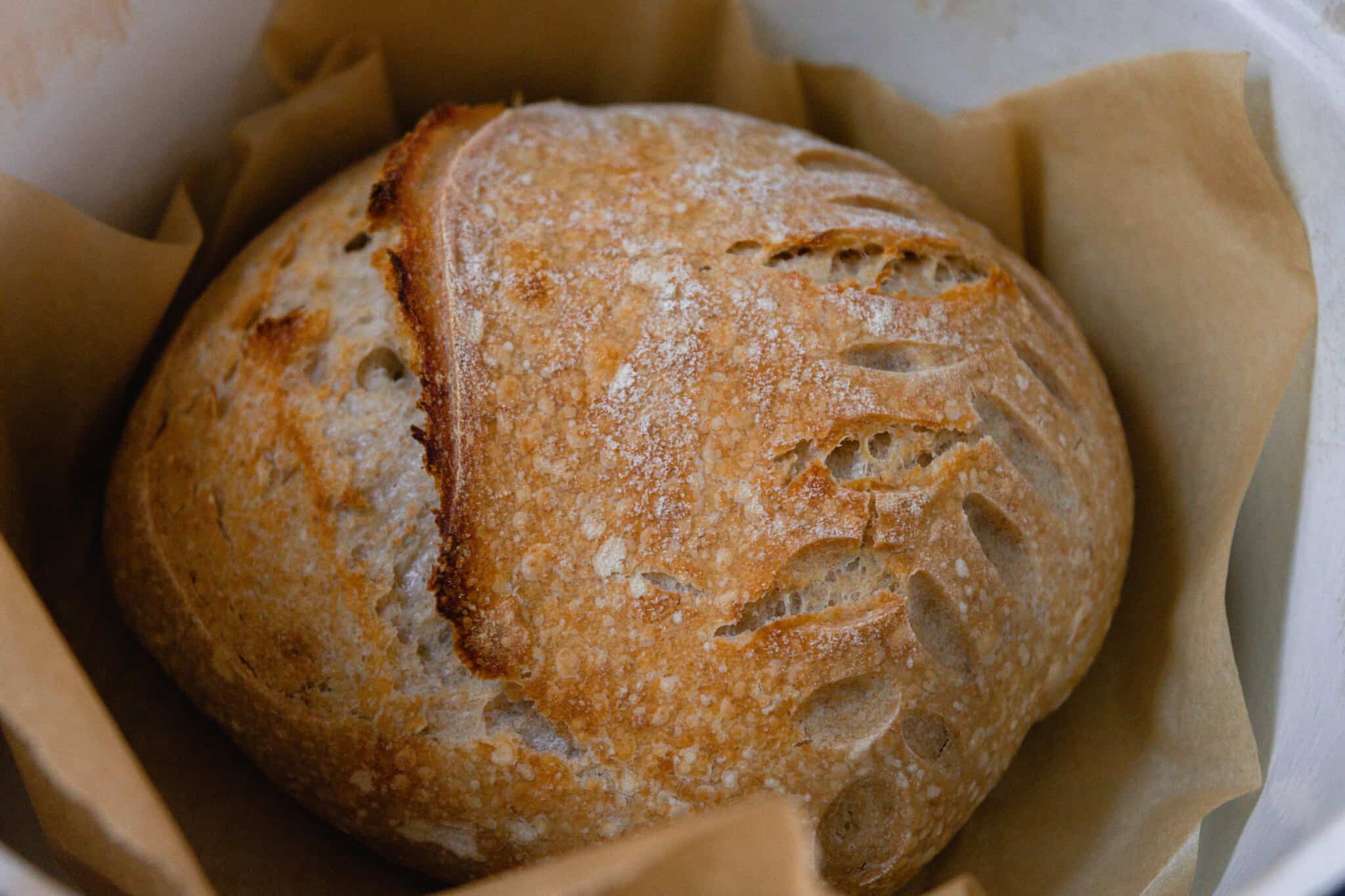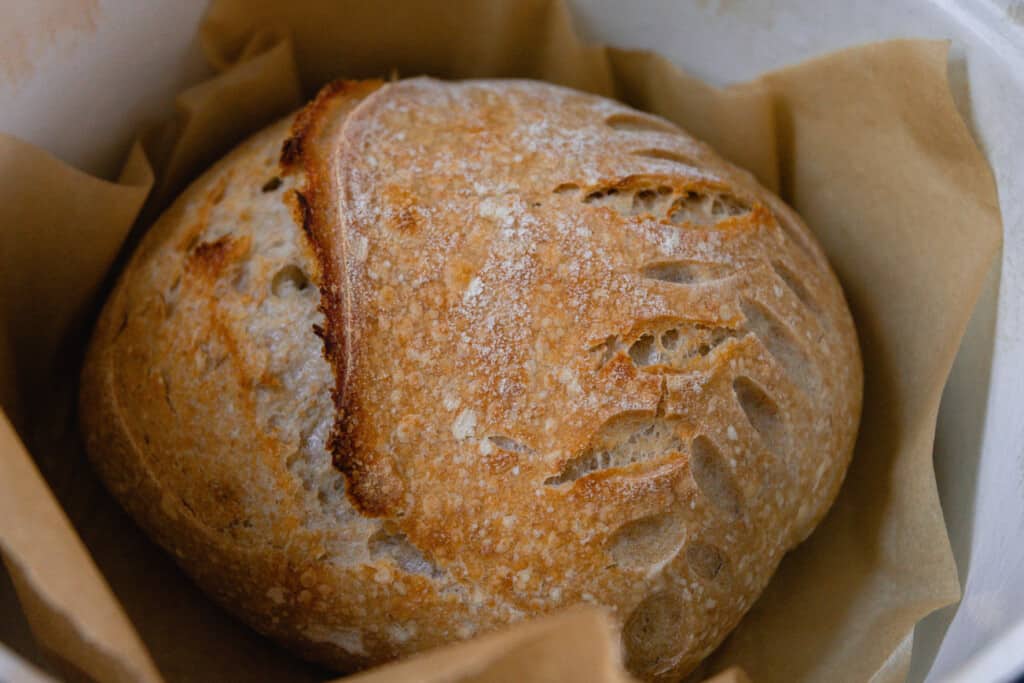 A wonderful crusty exterior and chewy crumb, this no-knead bread starts with ancient spelt and is super easy to make.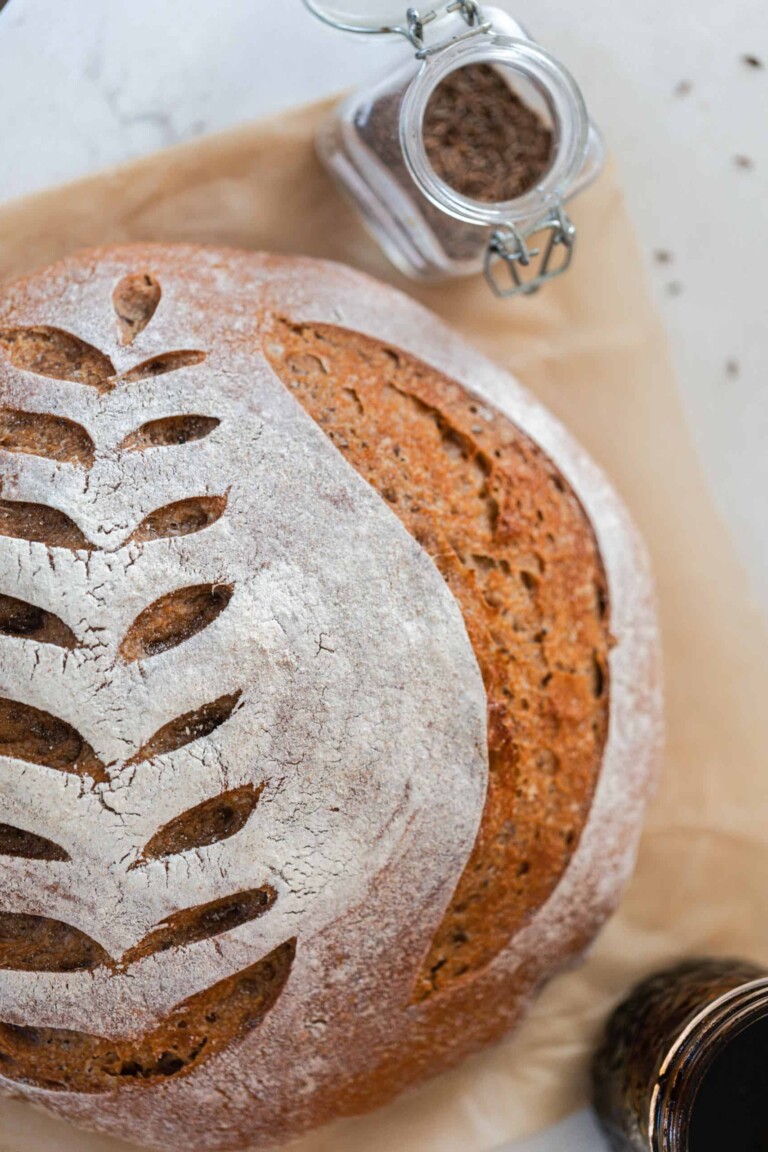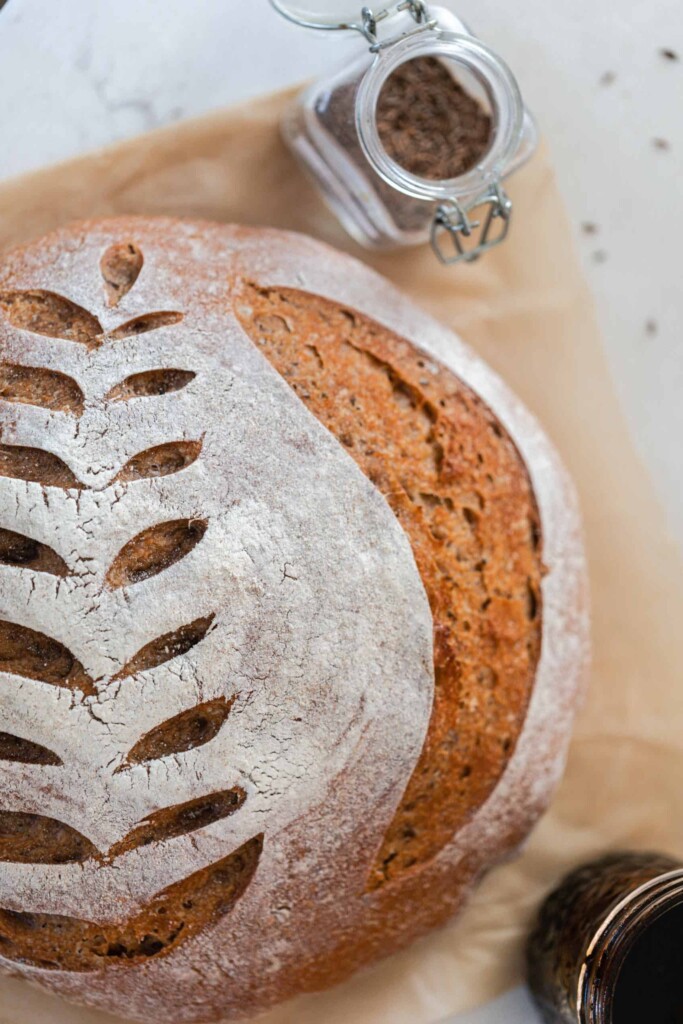 This recipe takes the complex flavors of rye and ferments it to make the yummiest crusty bread. Perfect for bread recipes for sandwiches.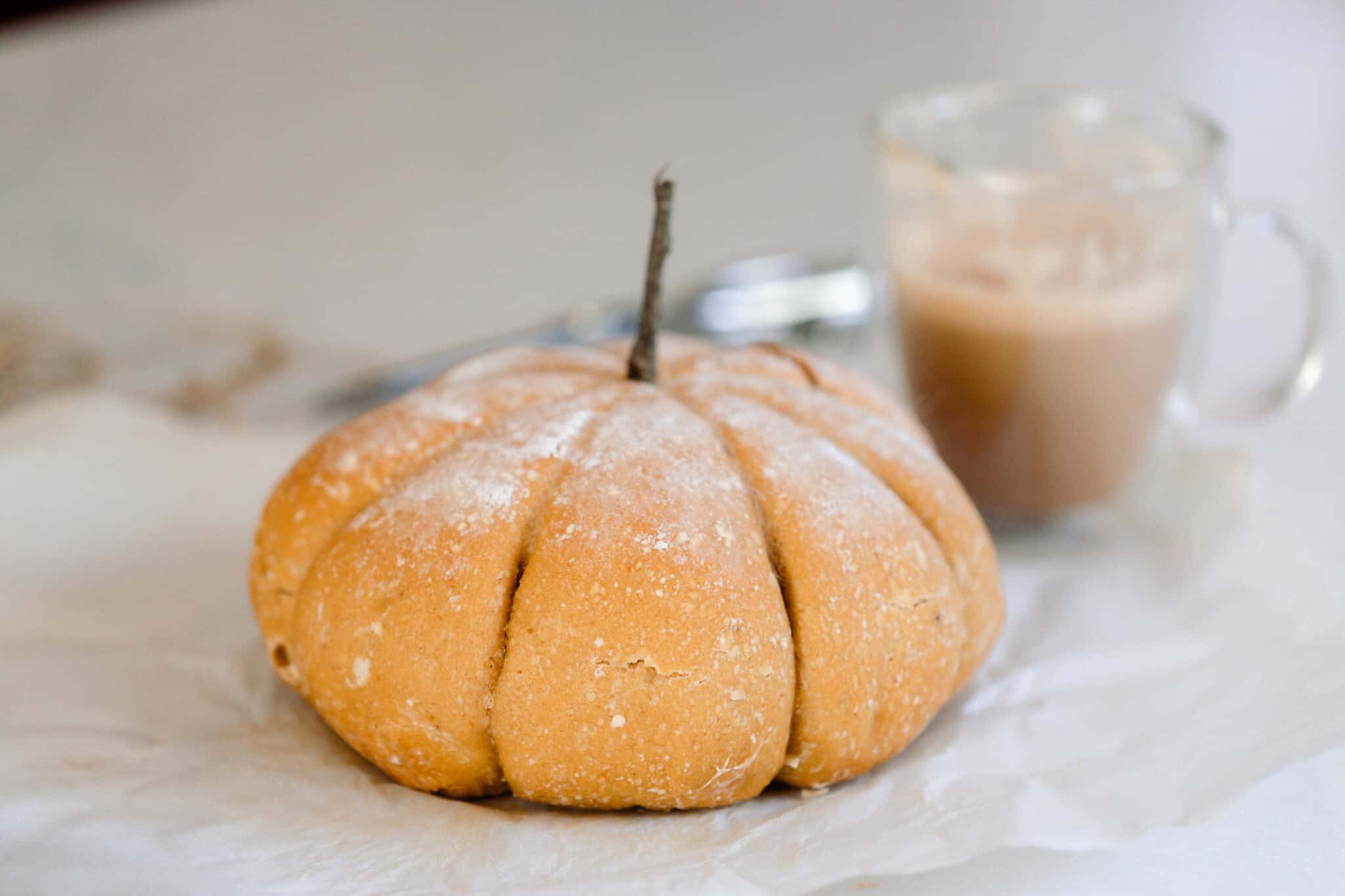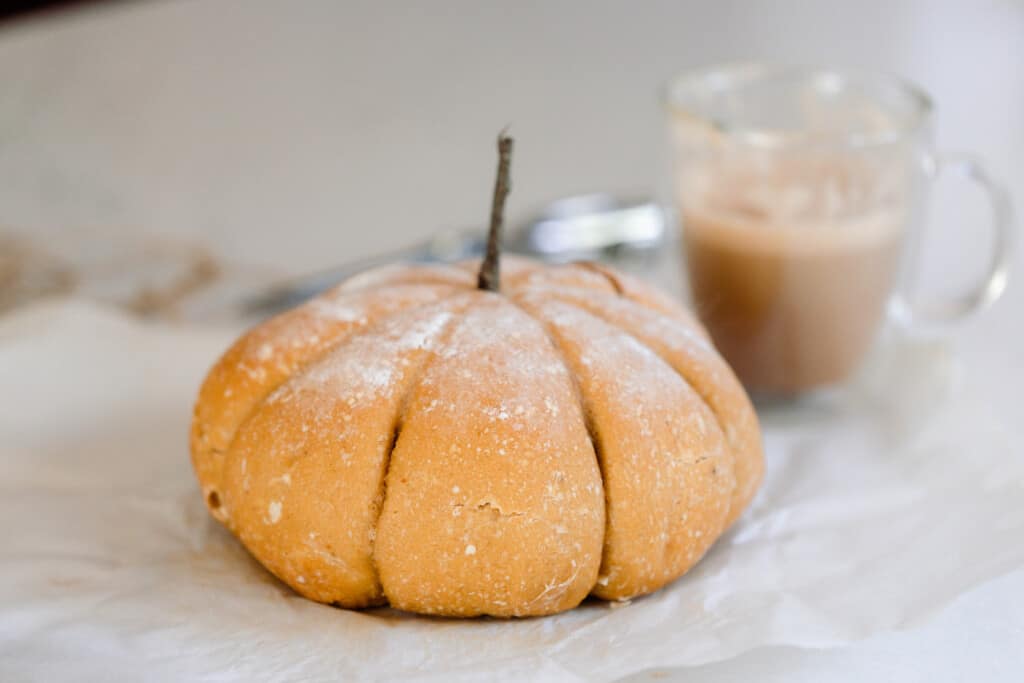 This is not your typical bread. It is fun, pumpkin-shaped, and a little sweet with a little pumpkin spice. Super impressive and whimsical.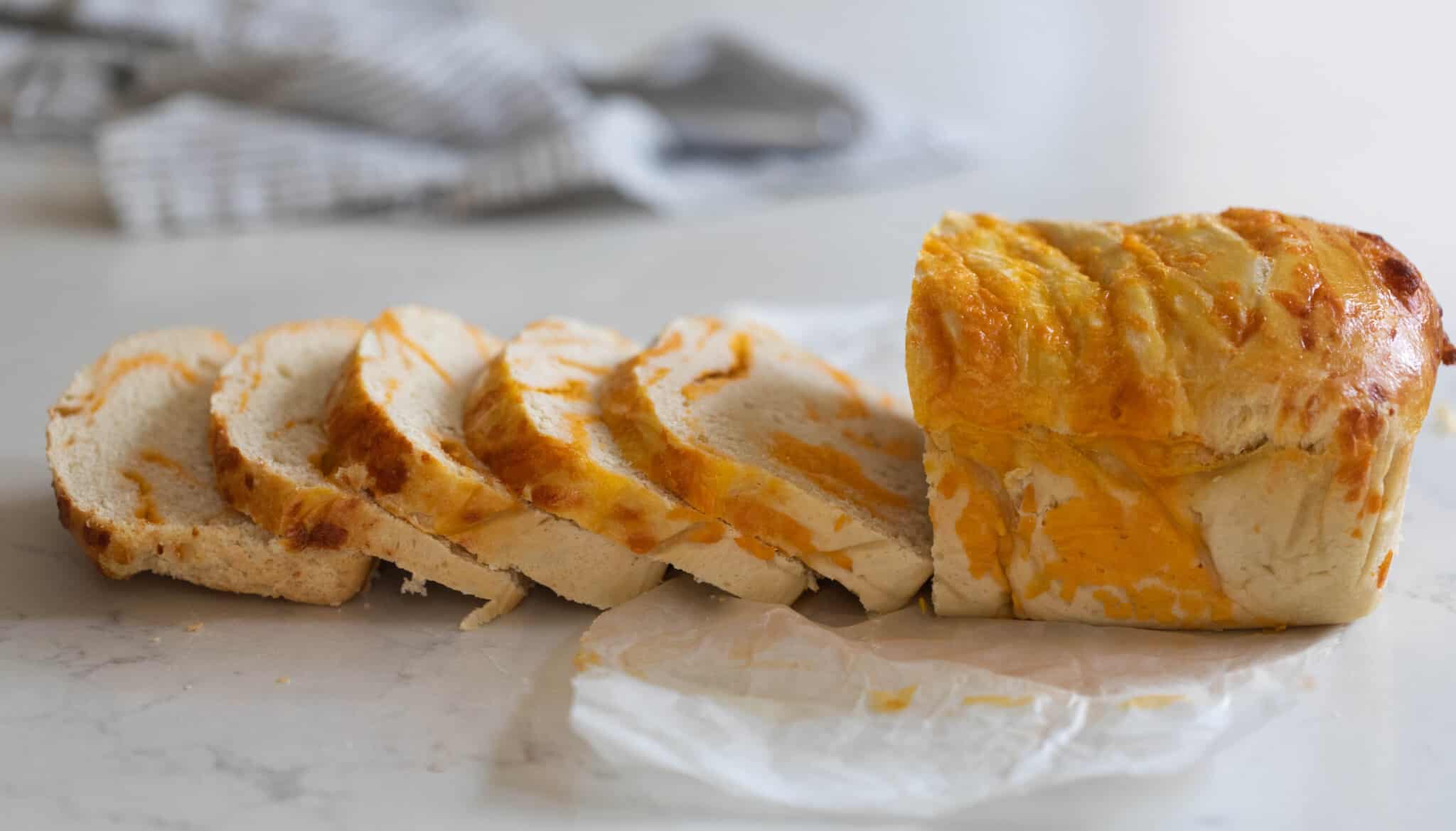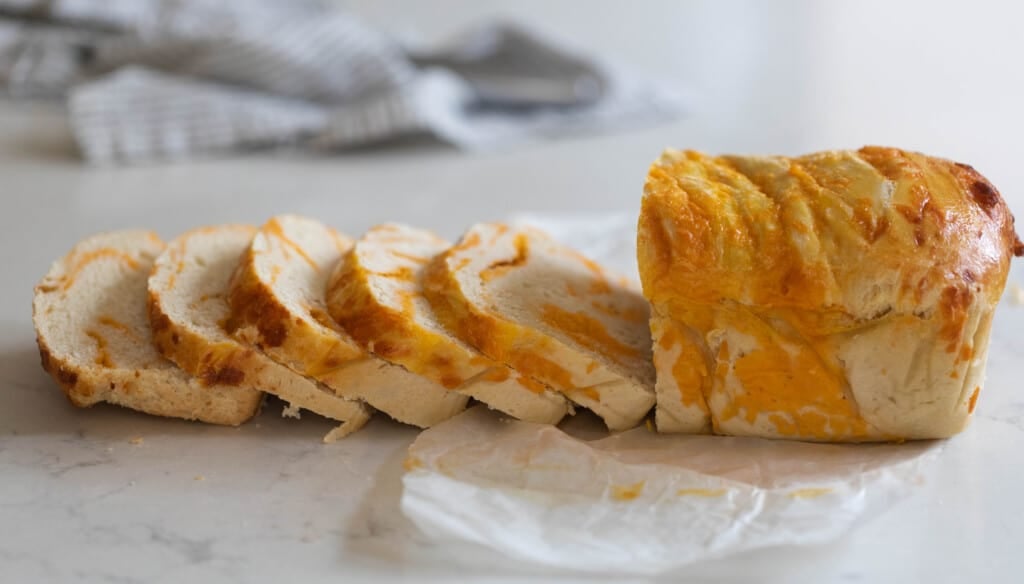 Fluffy and tangy sourdough bread is rolled up and twisted with cheese. This beautiful loaf is baked until golden and melty.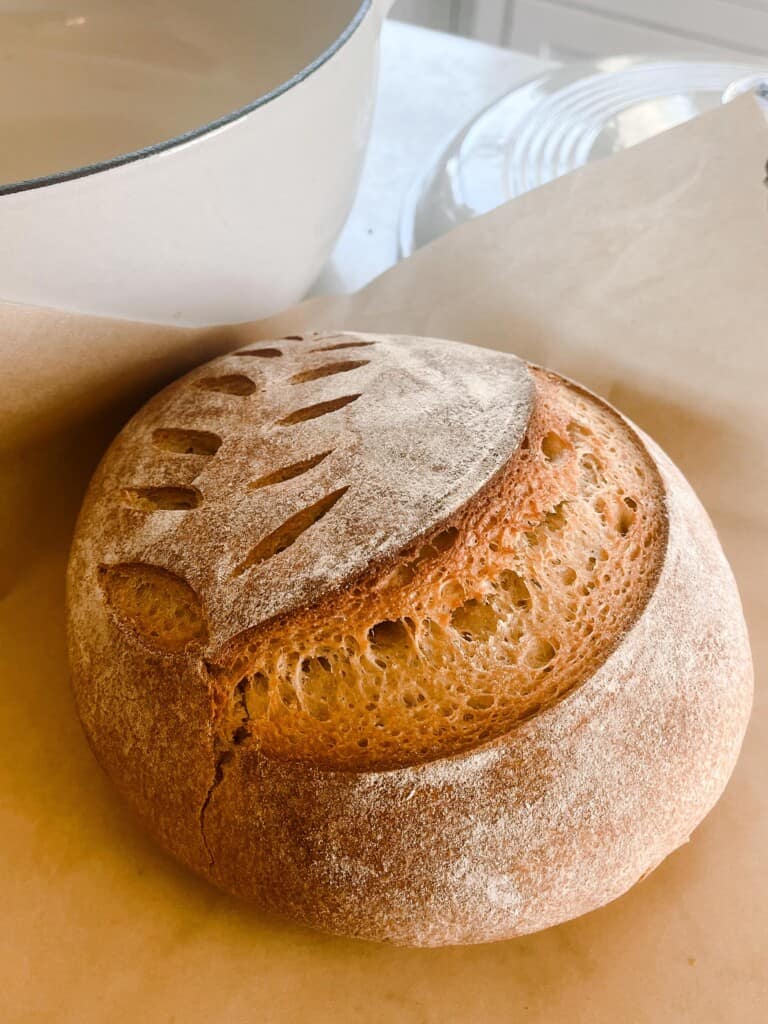 An easy and delicious whole wheat sourdough bread made with 100% whole wheat flour. Crusty on the outside and chewy on the inside. This no-knead bread is super healthy and hearty.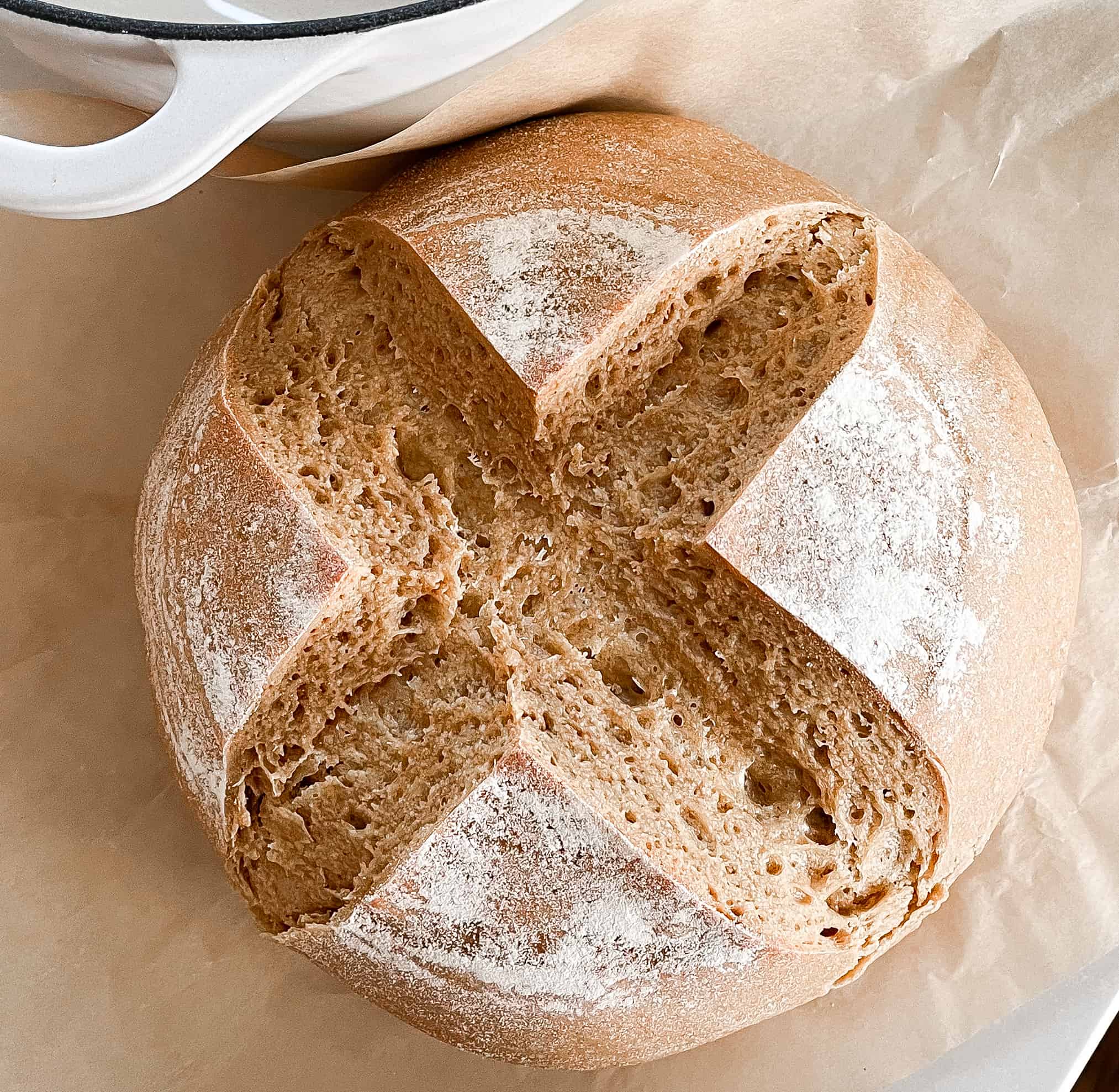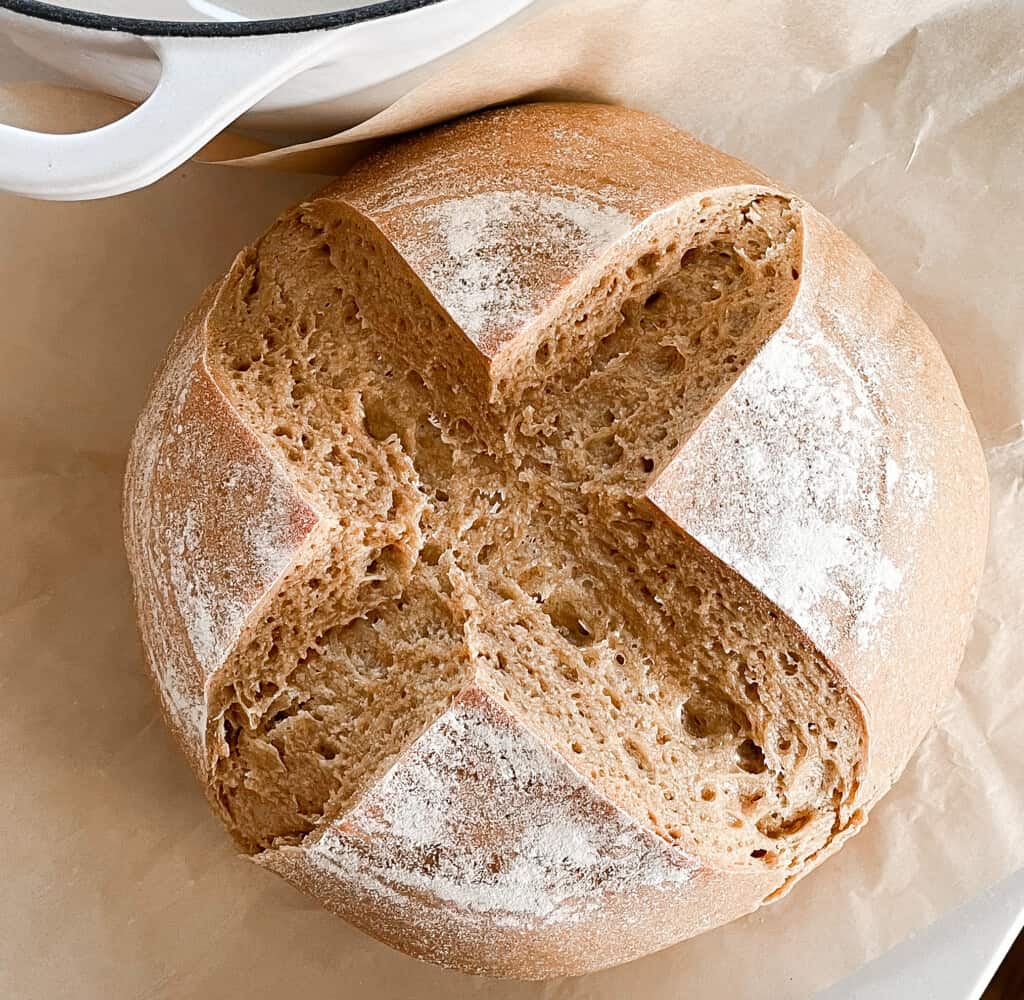 For those that love ancient grains, this einkorn sourdough bread is for you! This crusty boule is made with 100% einkorn for easier digestion and delicious nutty flavor.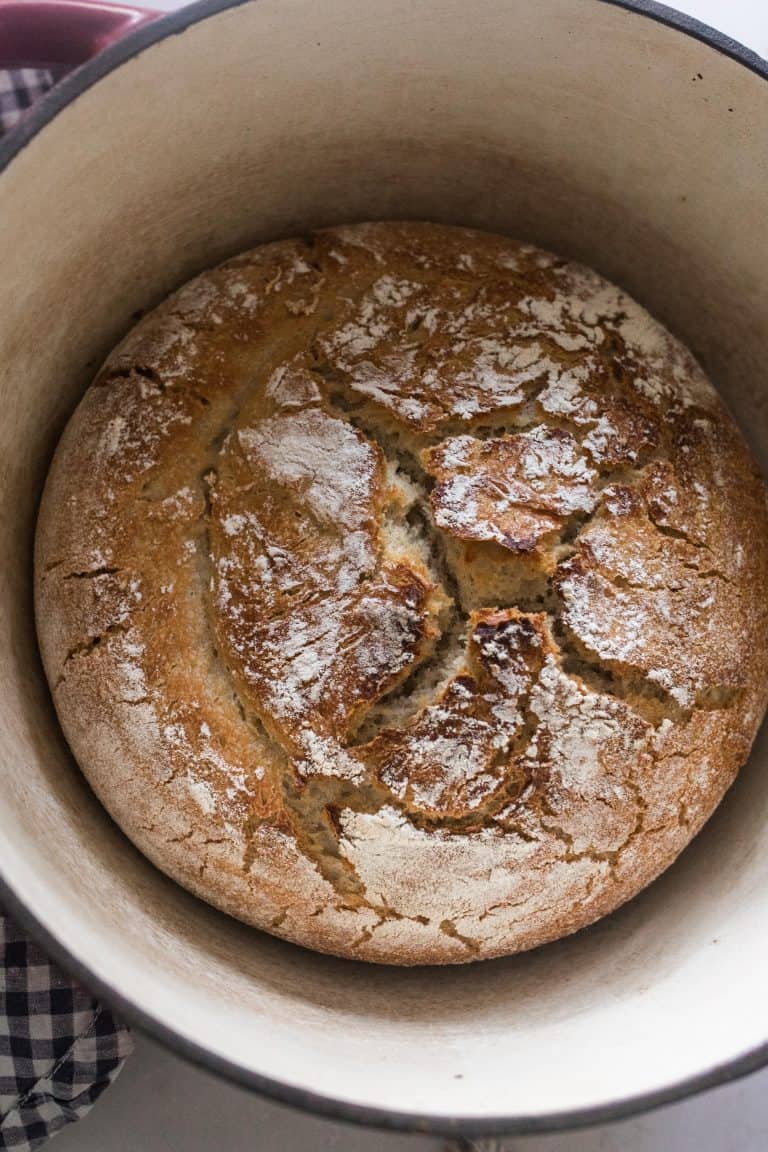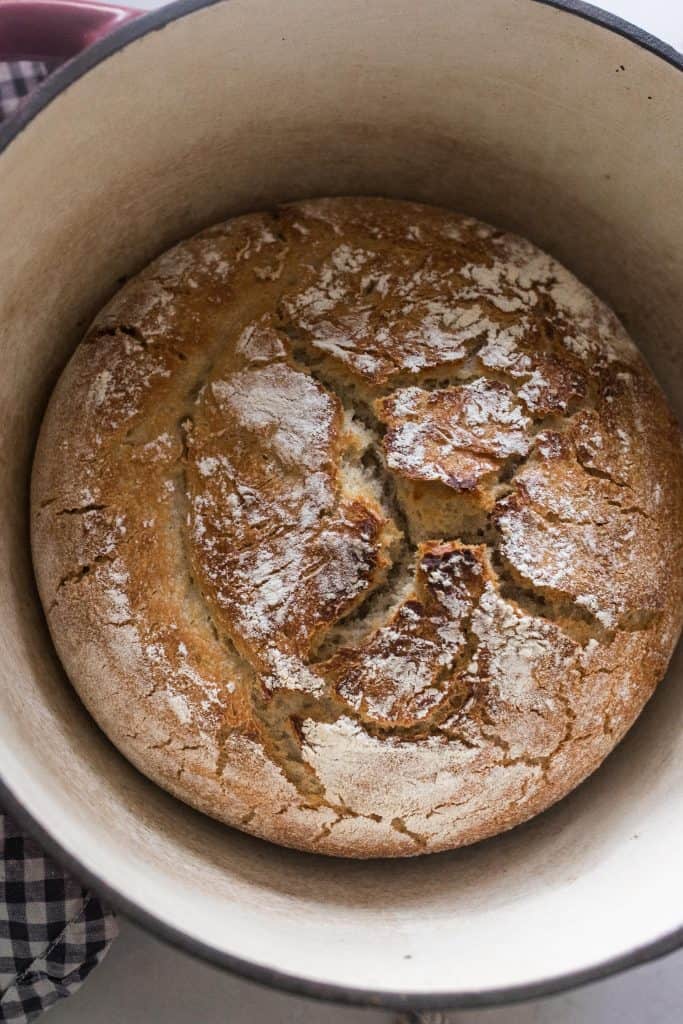 Delightfully chewy interior with a crusty exterior. This is a classic recipe you will want to make over and over again.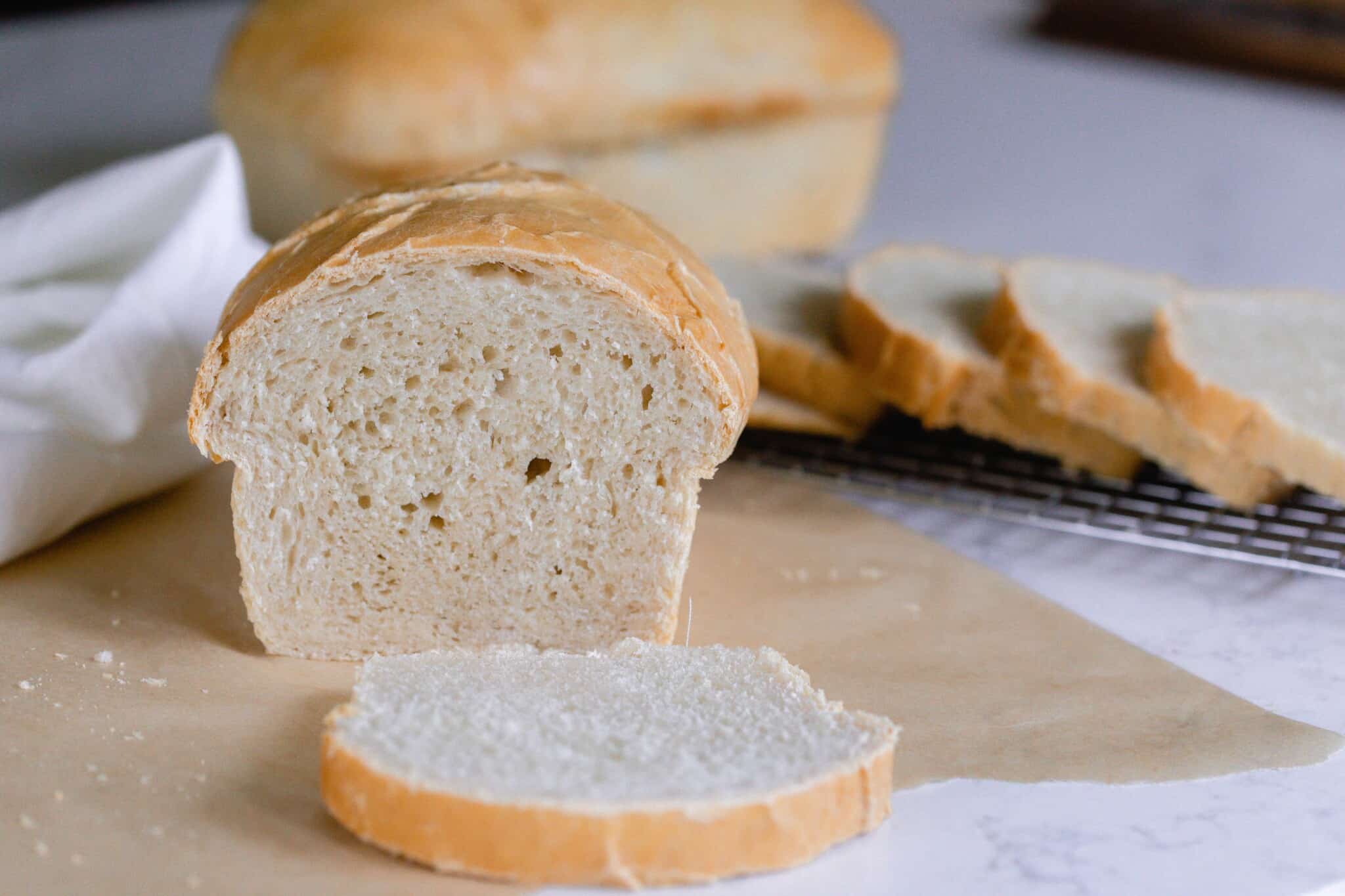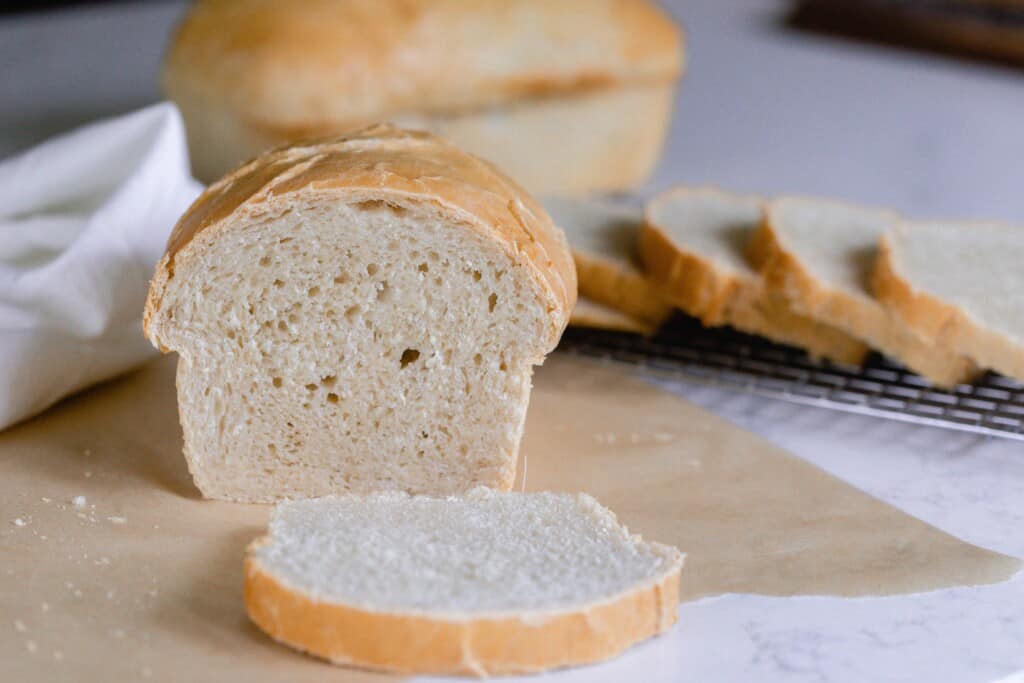 This is seriously the best sandwich bread ever. It is so light and fluffy with some tang. It makes all those basic store-bought loaves seem so blah. I promise, you will absolutely love it.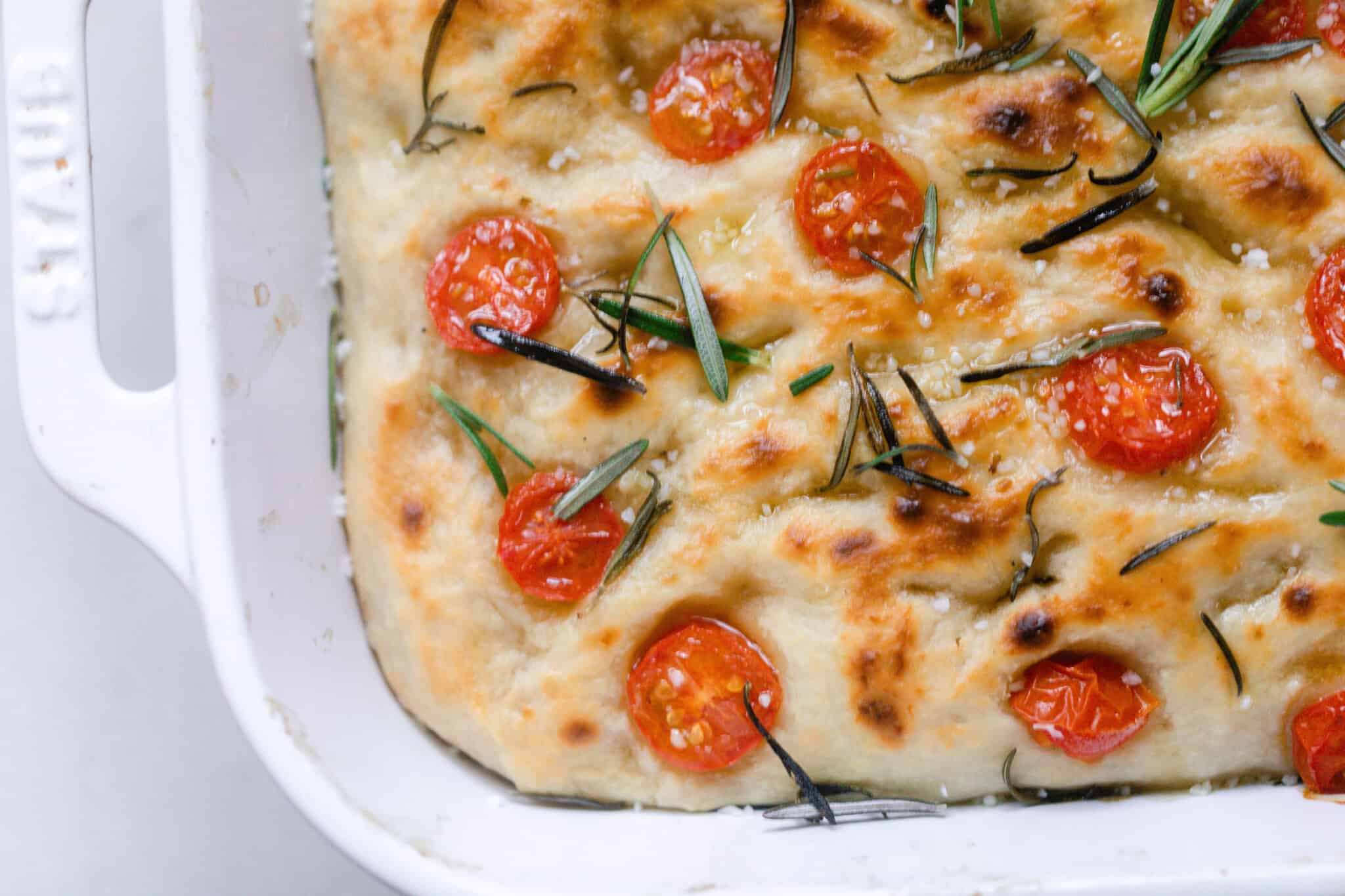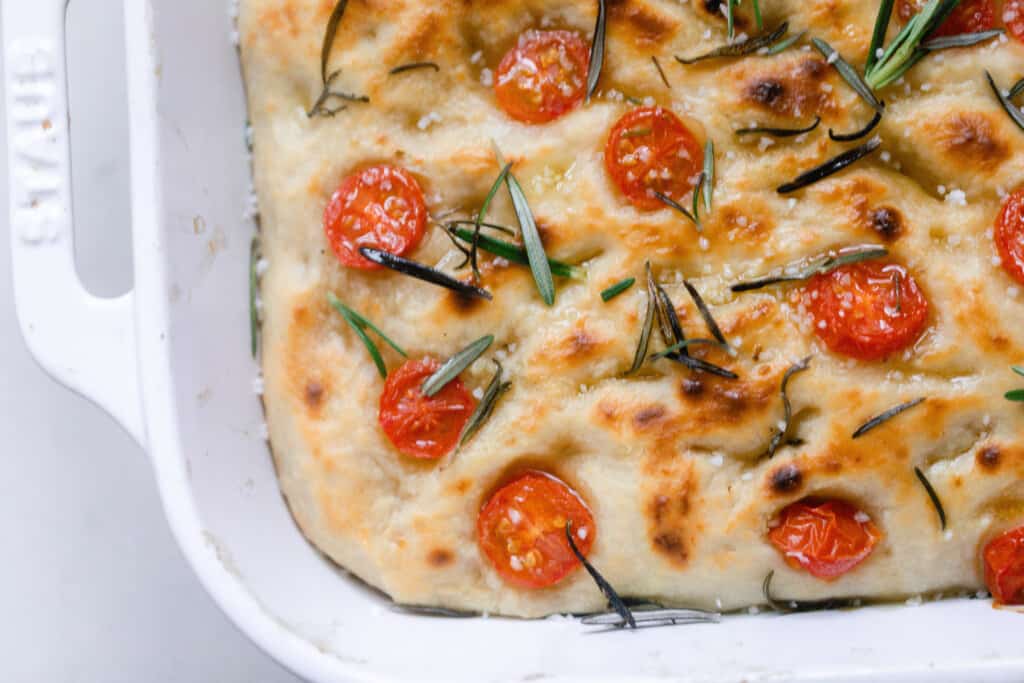 Soft sourdough bread with pockets of olive oil and sprinkled with salt. This Italian rustic bread will become a regular side gracing your table.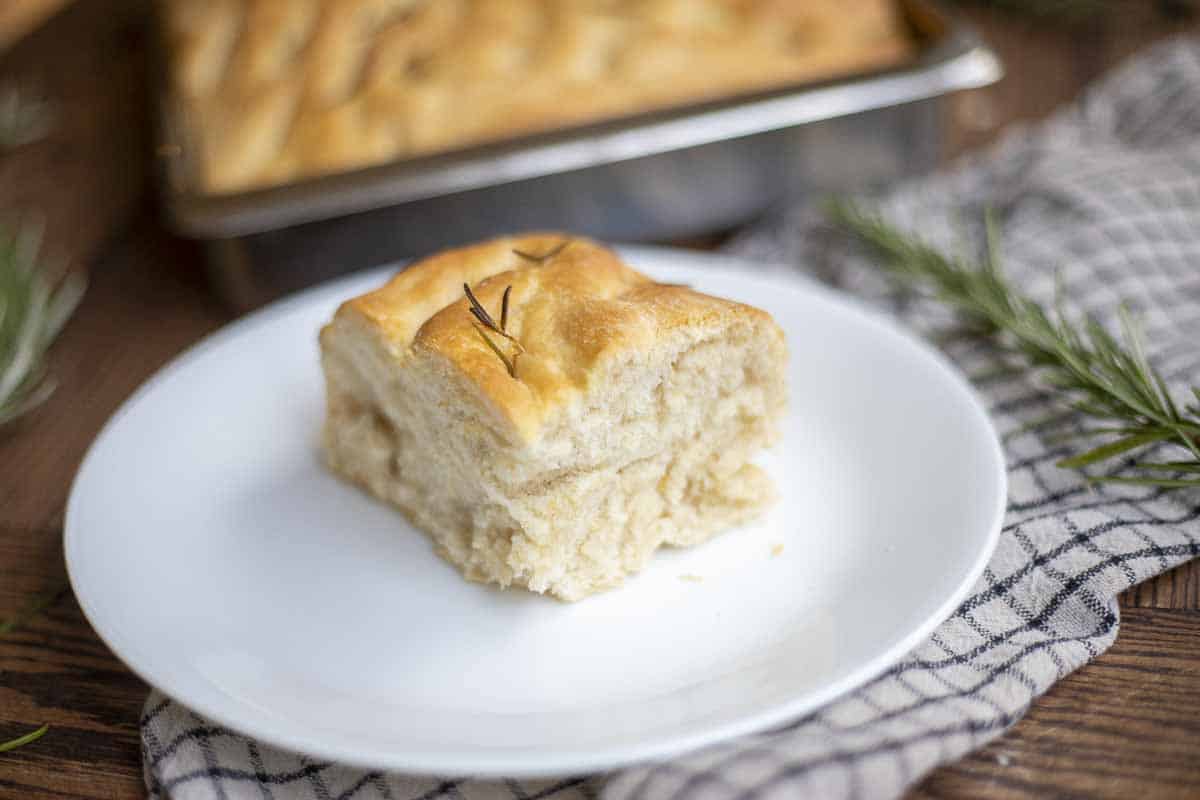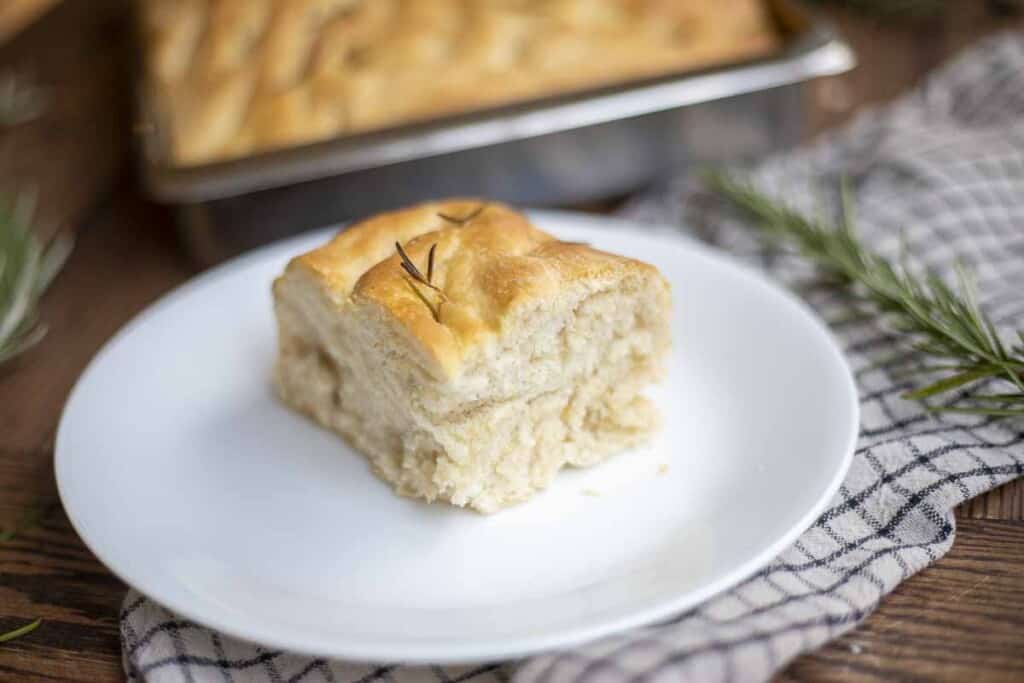 Similar to the recipe above, but this no-fail recipe includes commercial yeast, to ensure rise. This is perfect for when you are just starting out on your sourdough journey and you have to toss half your starter everyday.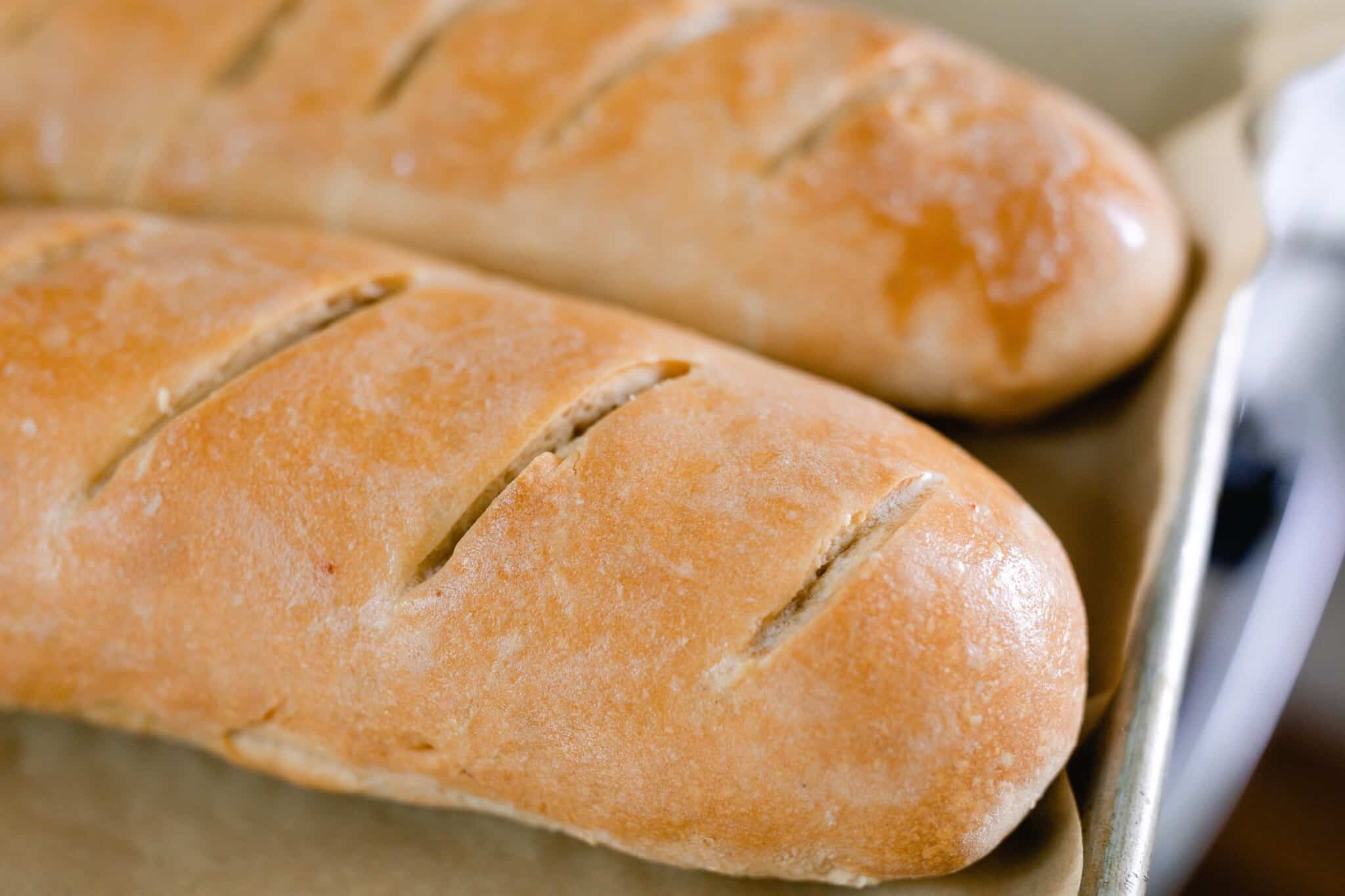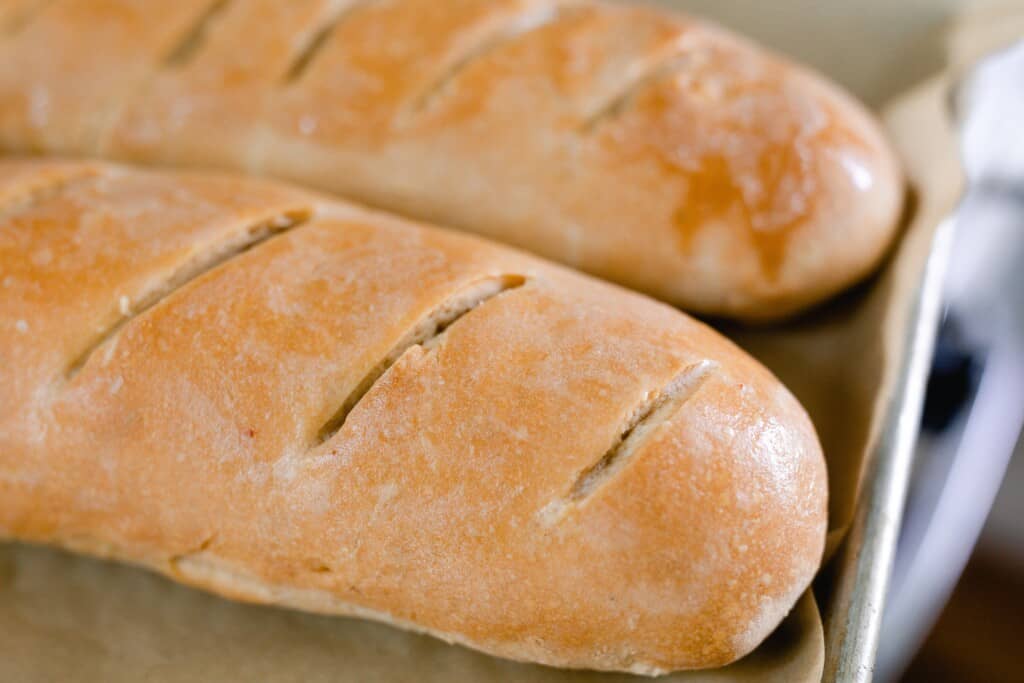 The best crusty long loaves are a staple in the farmhouse. Fluffy on the outside with a crispy crust thanks to lots of steam during baking.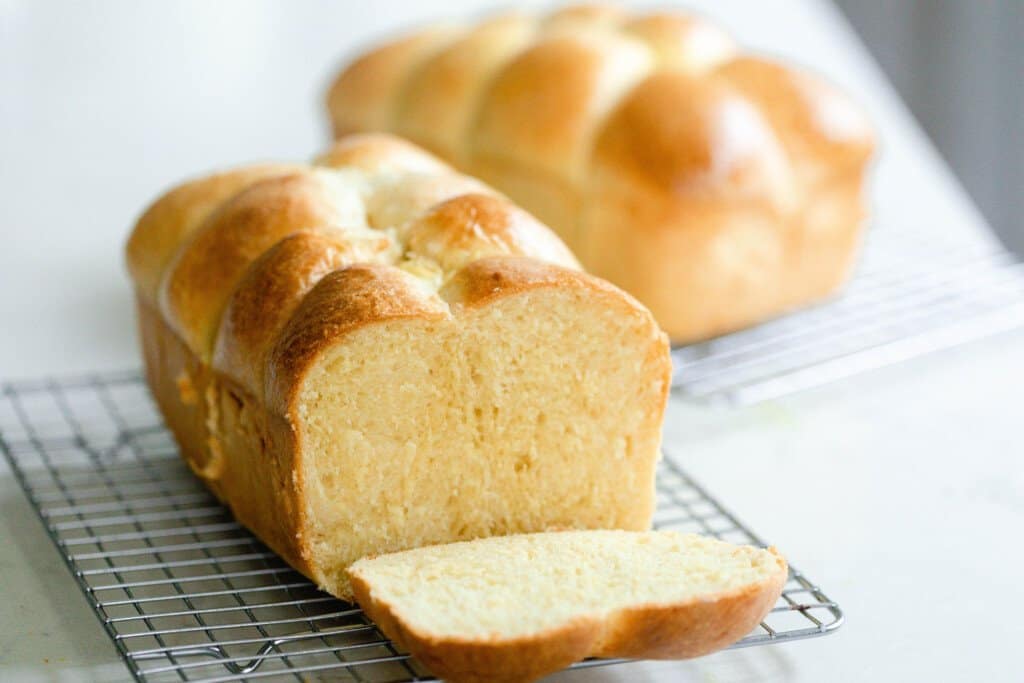 One of the most popular recipes here on Farmhouse On Boone. This enriched dough is fluffy, sweet and delicious.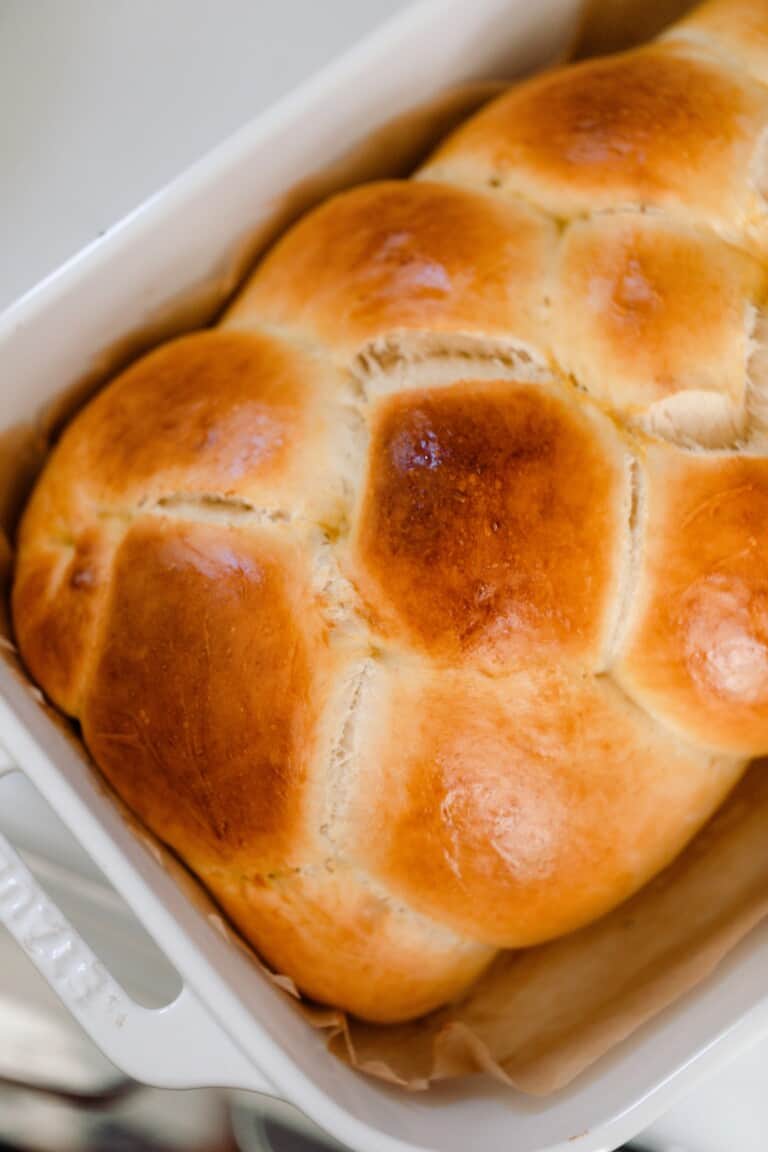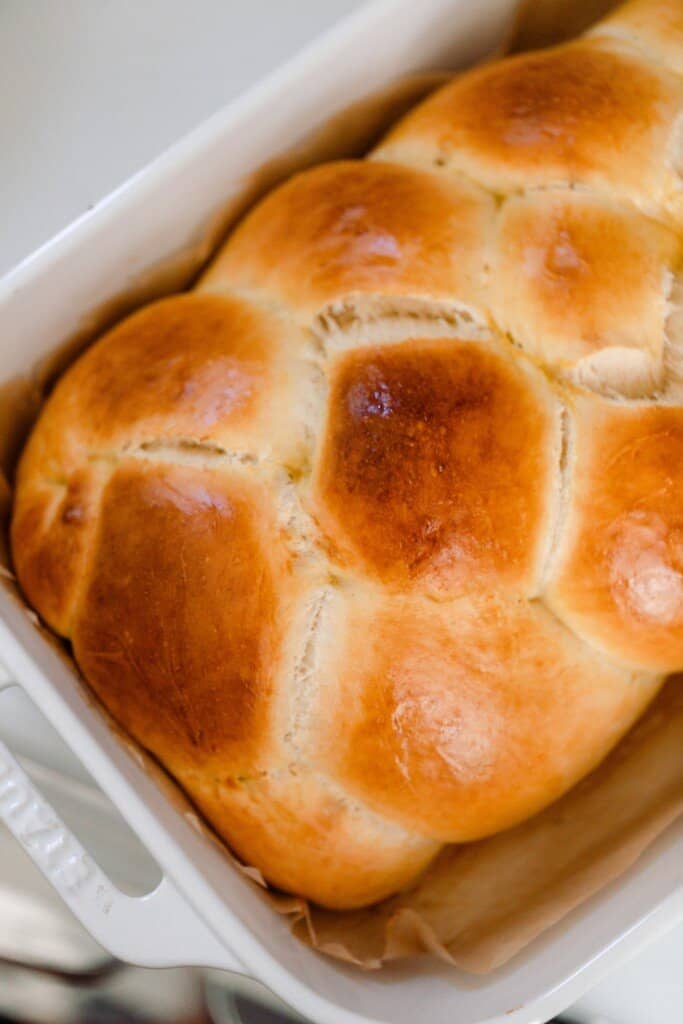 This sourdough challah bread is a braided loaf with a beautiful golden brown crust. Soft and fluffy texture on the inside and a beautiful crust on the outside, it's a perfect and versatile recipe to grace your table for a holiday feast or an average weekday.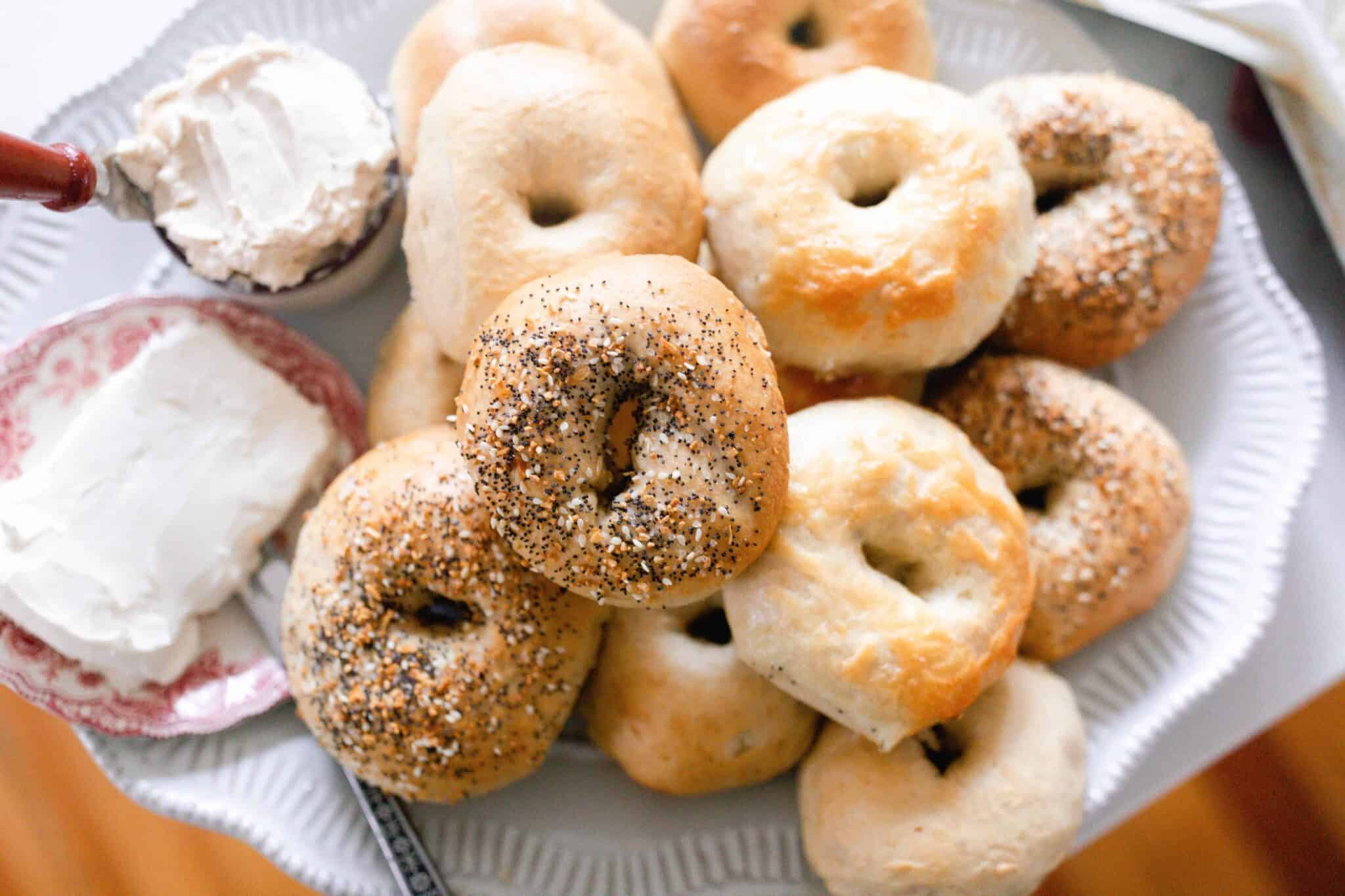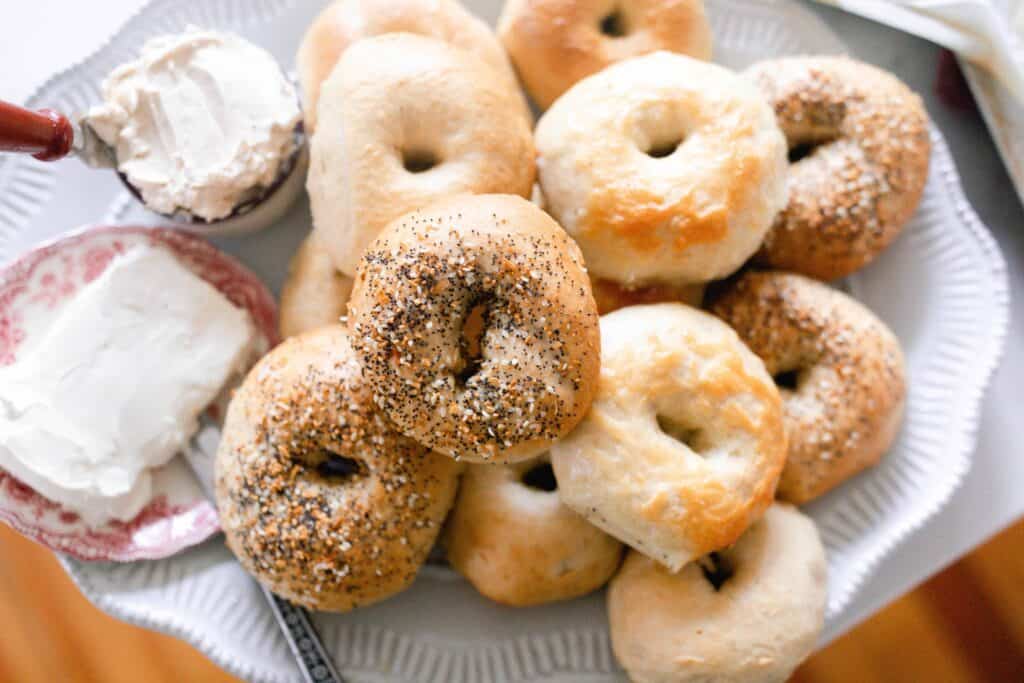 Is this technically a bread or more of a roll? Or maybe something different entirely! But we love to use sourdough bagels for sandwiches. Sourdough bagels are savory, chewy, crusty, and deliciously tangy. 
Rolls Ideas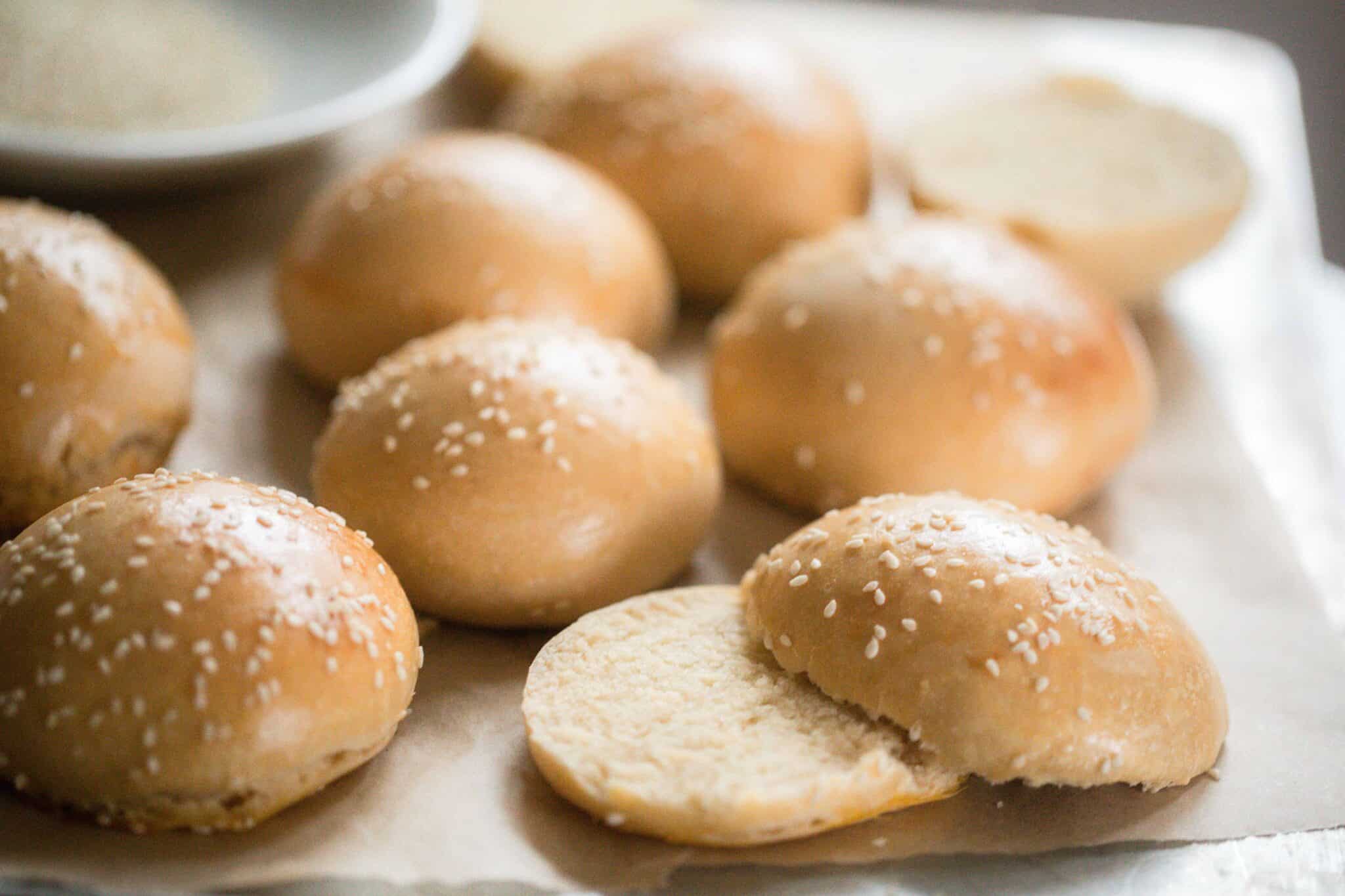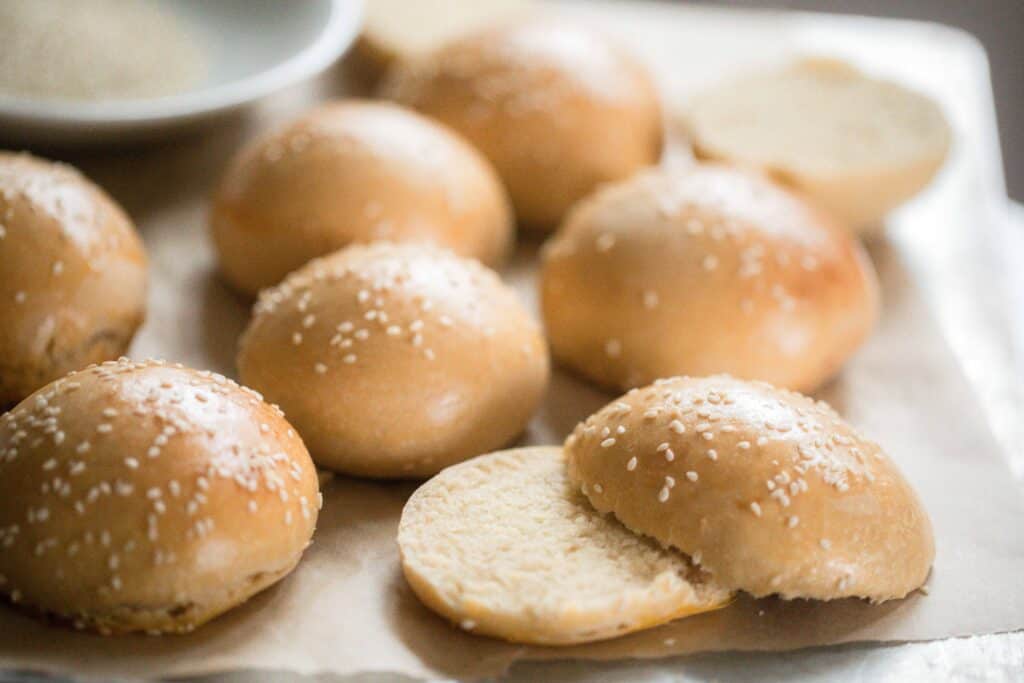 These soft and fluffy sourdough hamburger buns are the perfect way to serve hamburgers, sandwiches, pulled pork and more.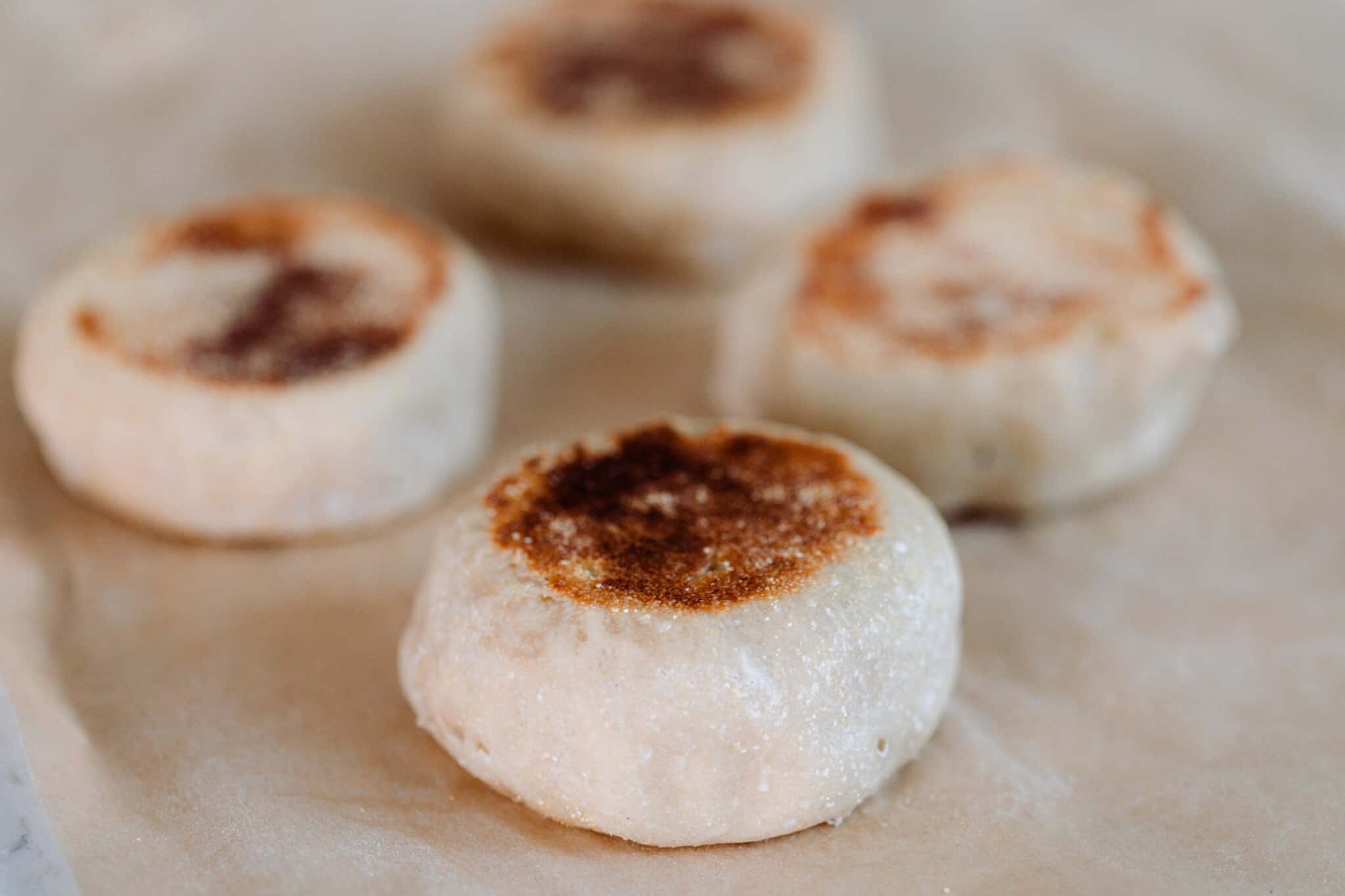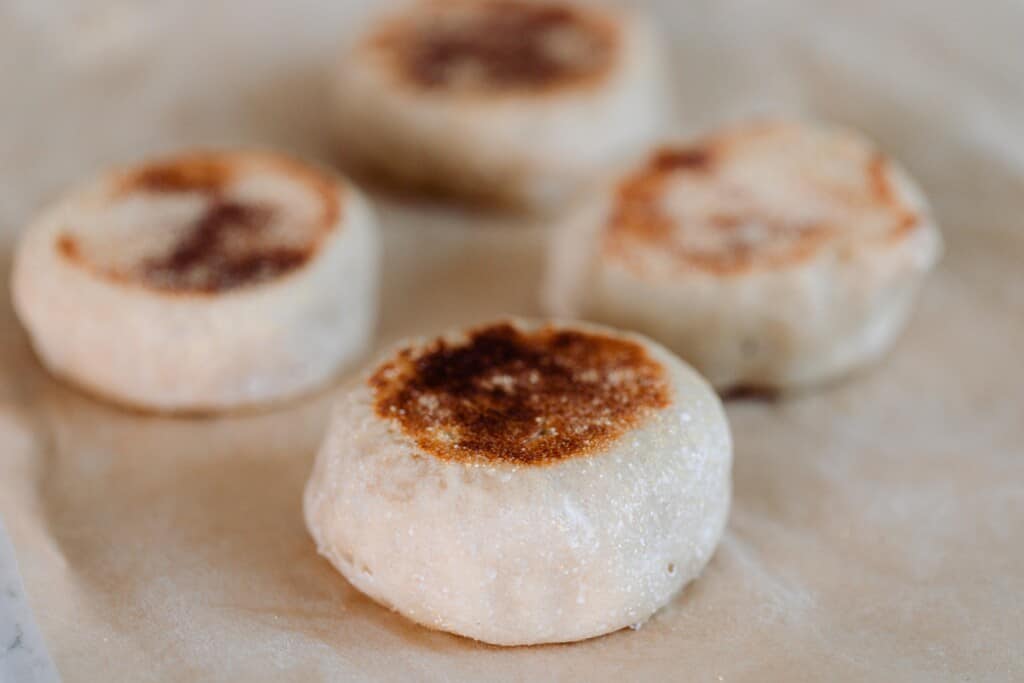 This is my go-to for breakfast. Start this the night before and whip up in the morning for a hearty bread. The is best way to serve breakfast sandwiches in my opinion.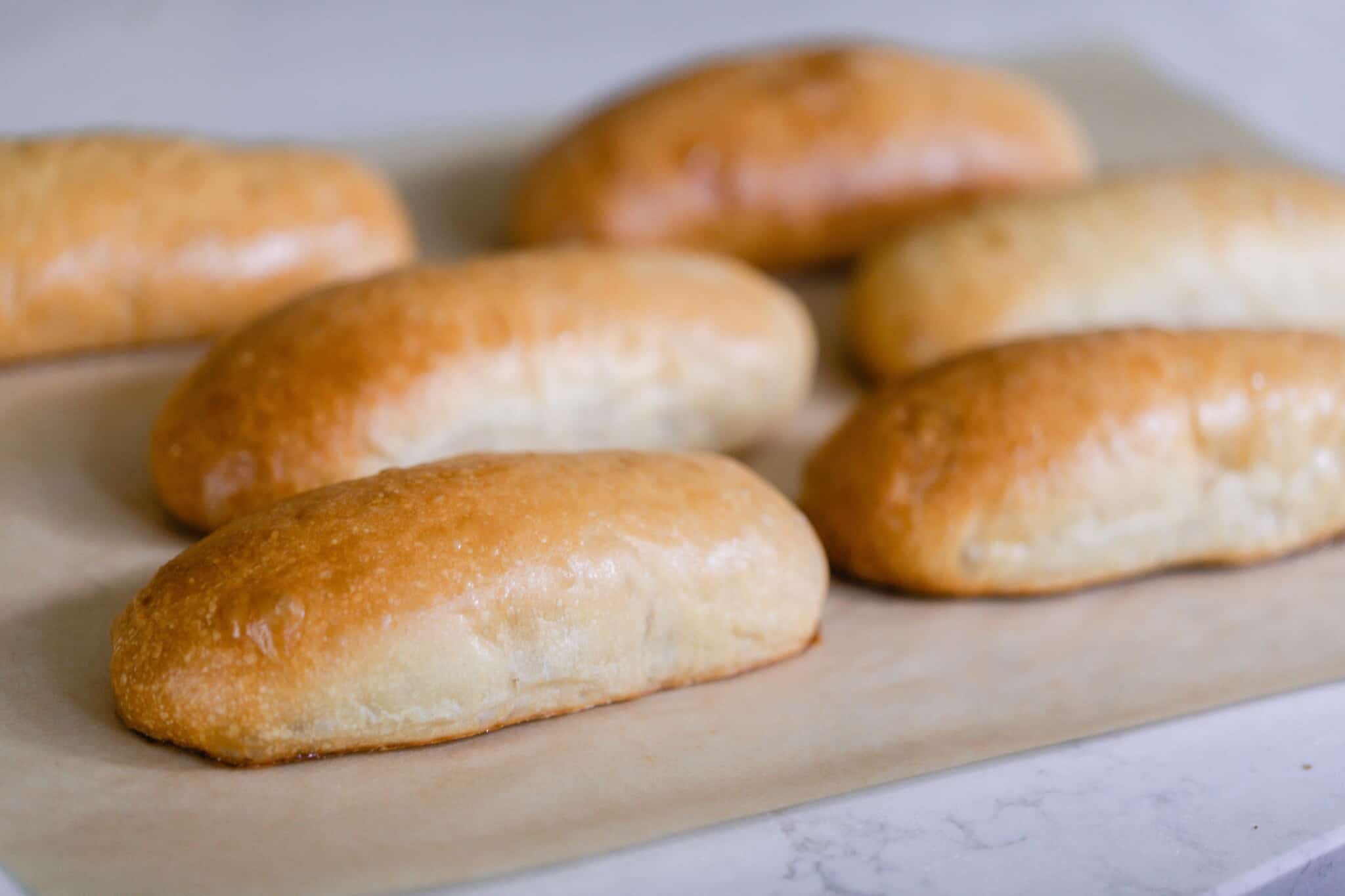 A summer BBQ staple. These sourdough hot dog buns are light, fluffy, and packed full of flavor.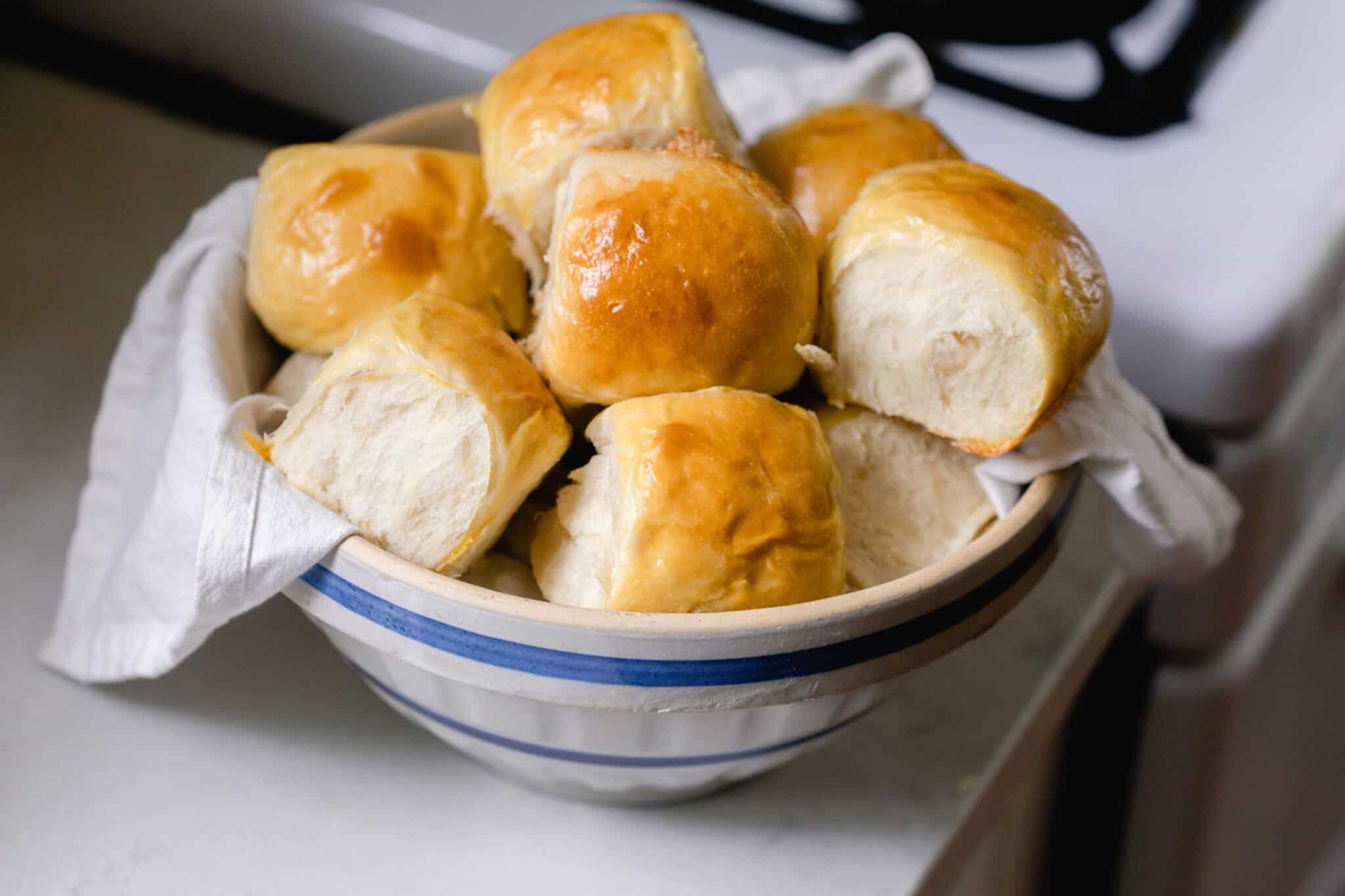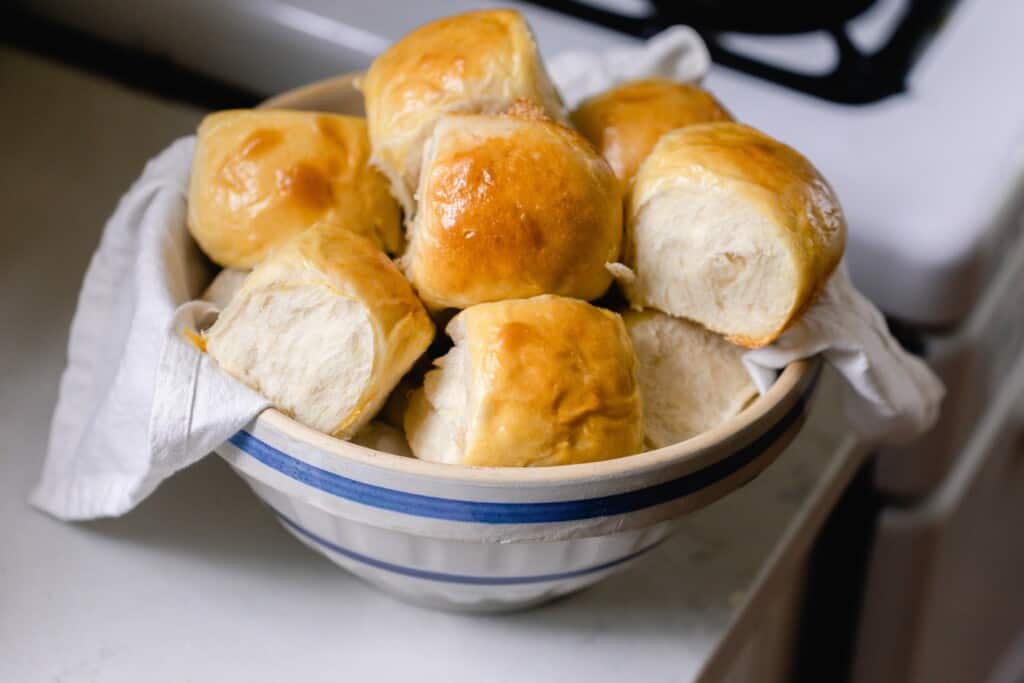 There is something very addicting about these sourdough Hawaiian rolls. These super fluffy and sweet rolls have a scrumptious pineapple flavor and slight sourdough tang.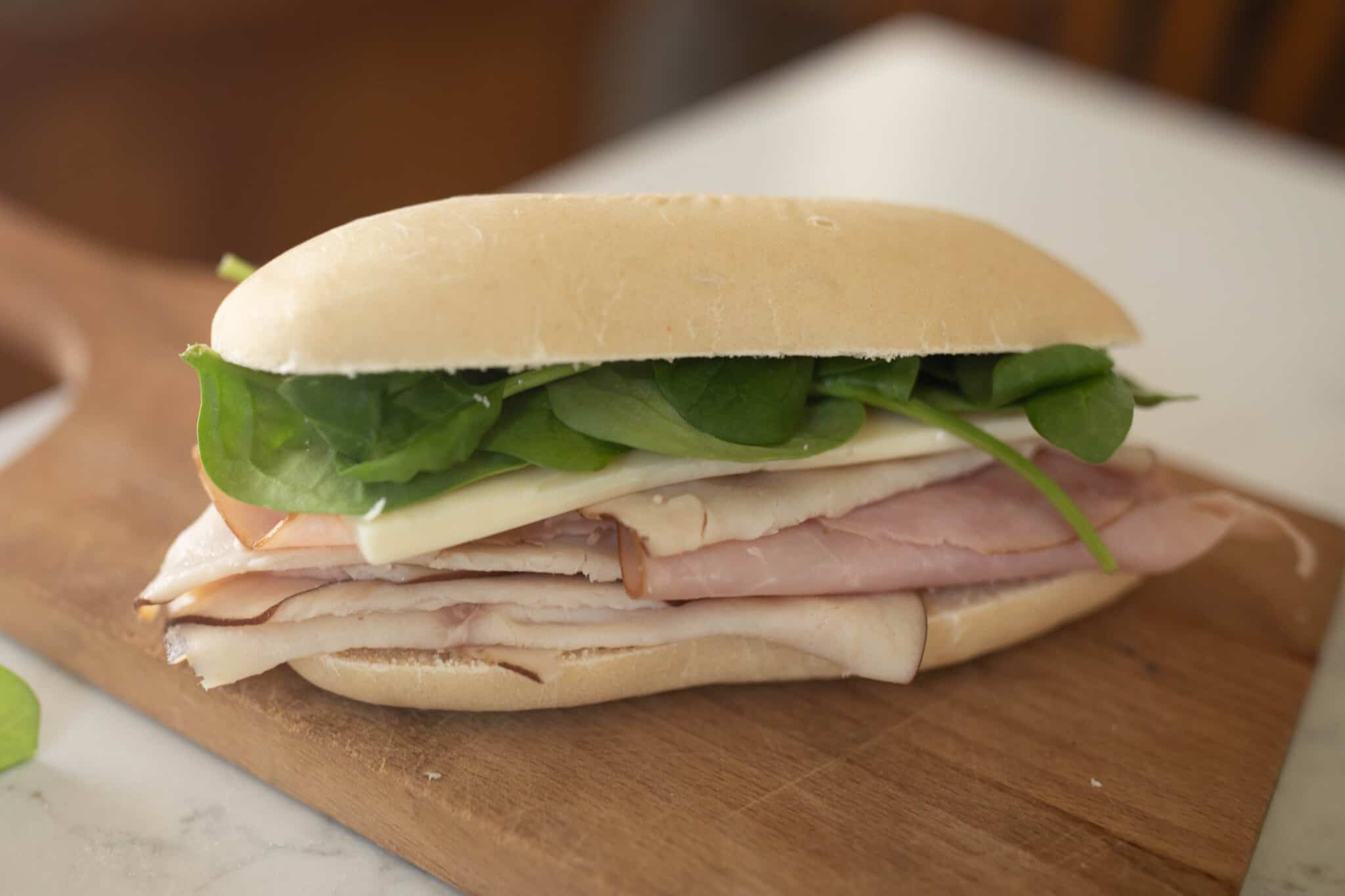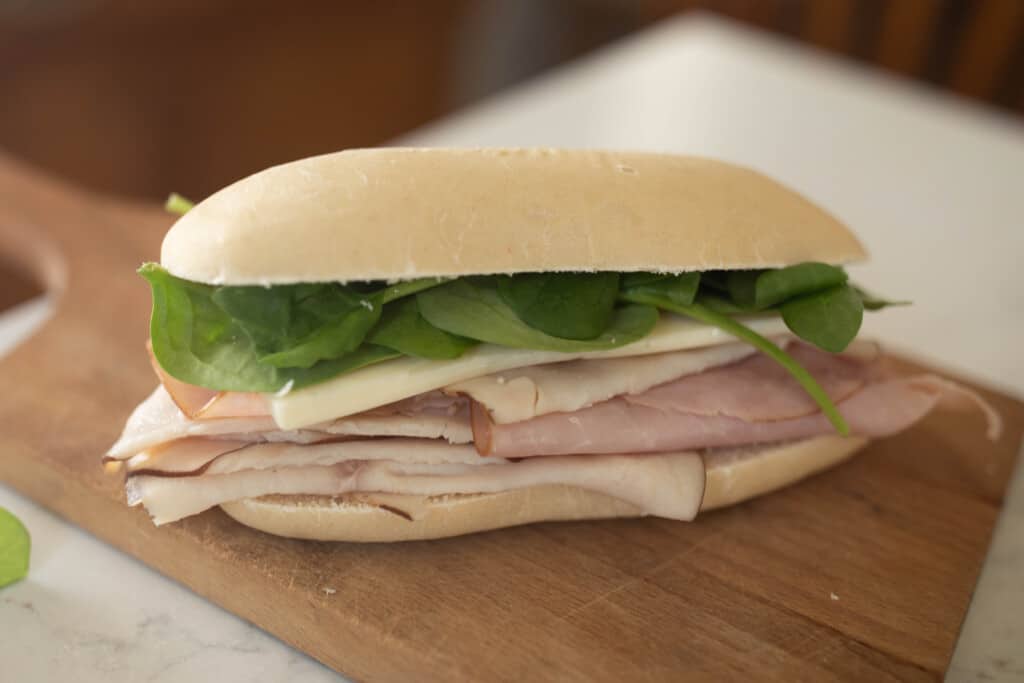 Crispy exterior with a delightful crumb on the inside. The perfect sturdy bread for all your favorite sandwiches.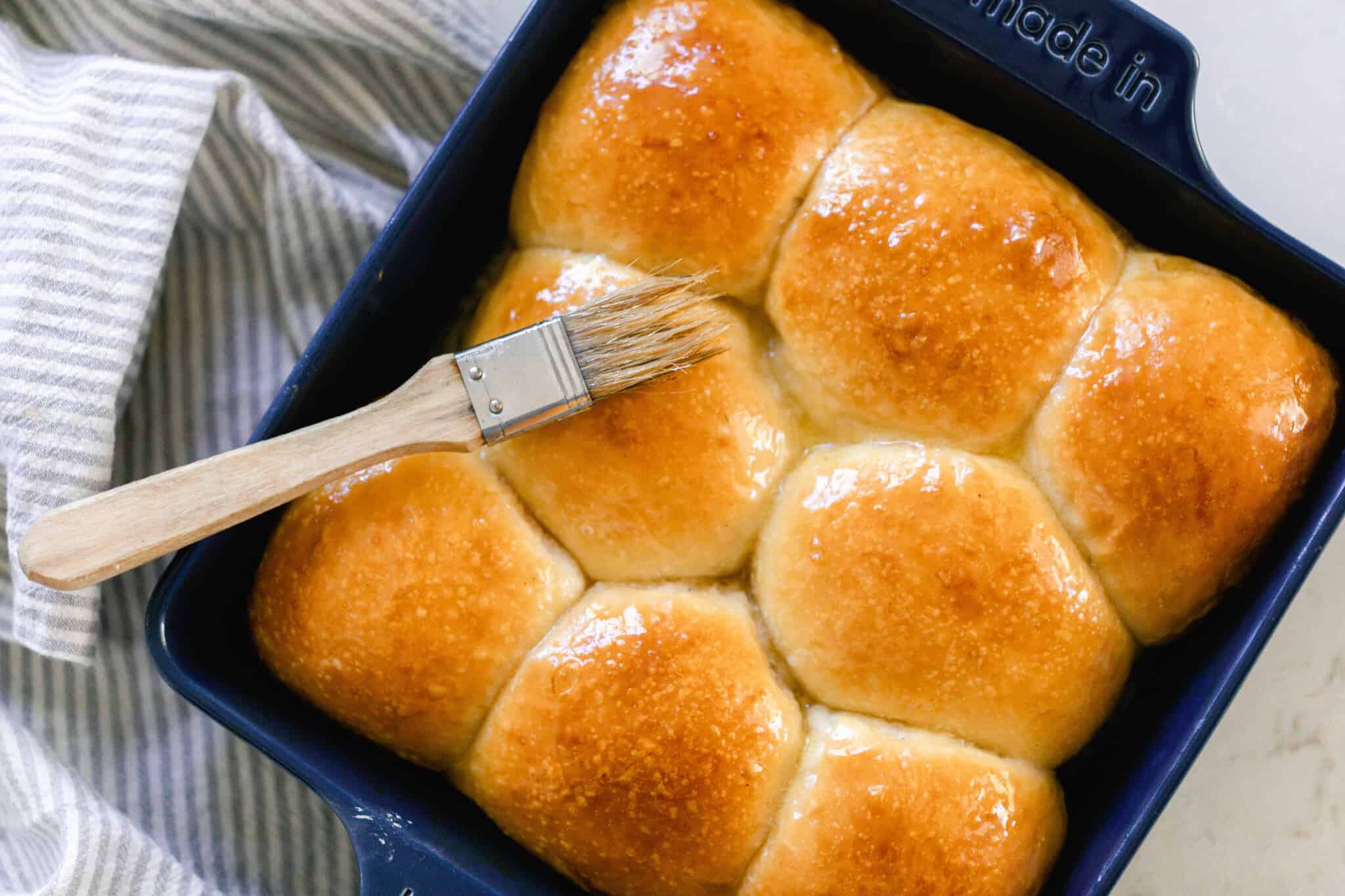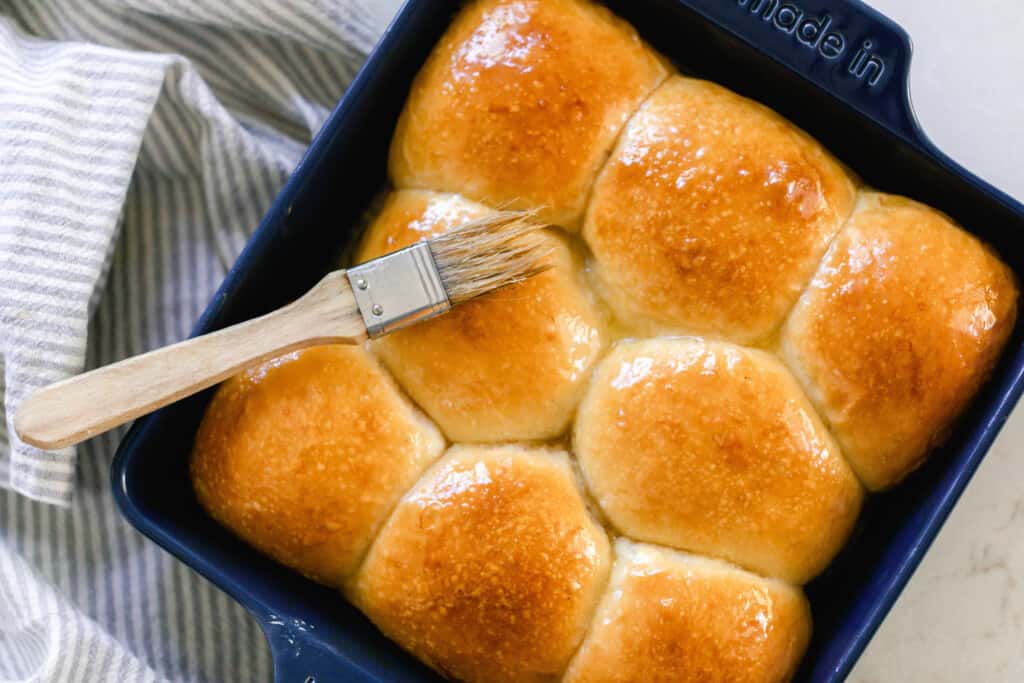 A staple dinner roll, but risen with wild yeast. I've been told "these are the best rolls I've ever eaten!" on numerous occasions.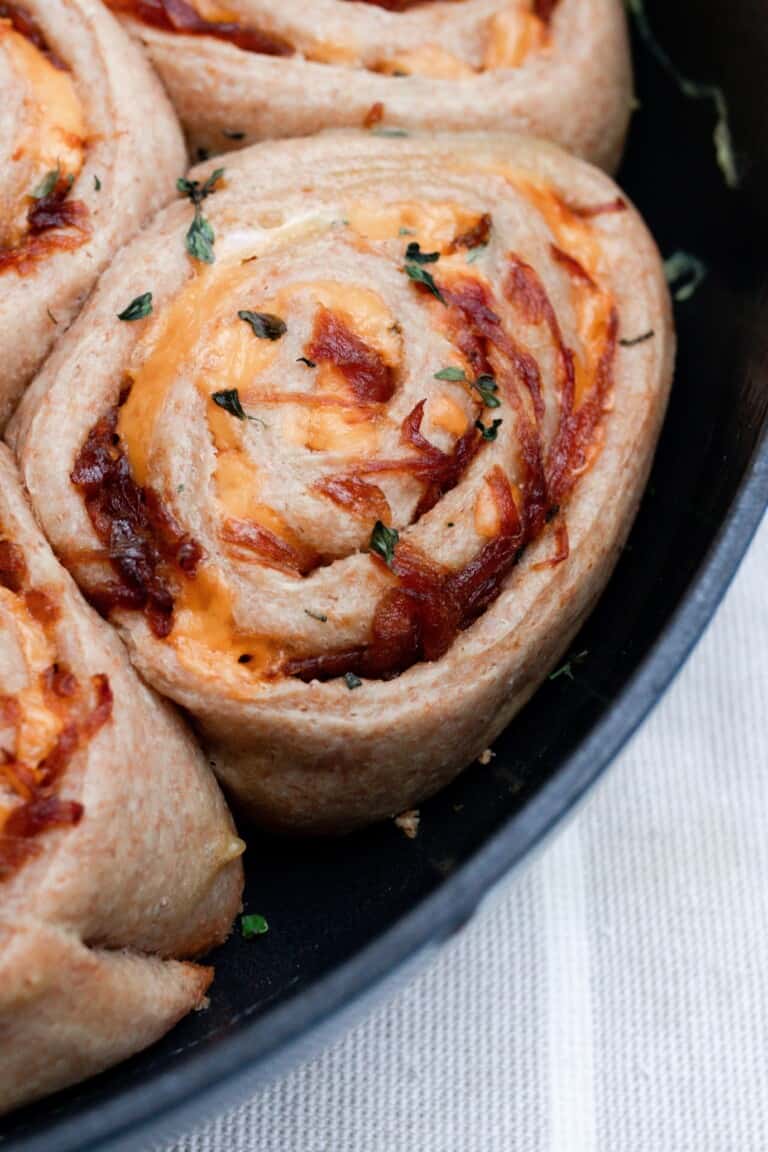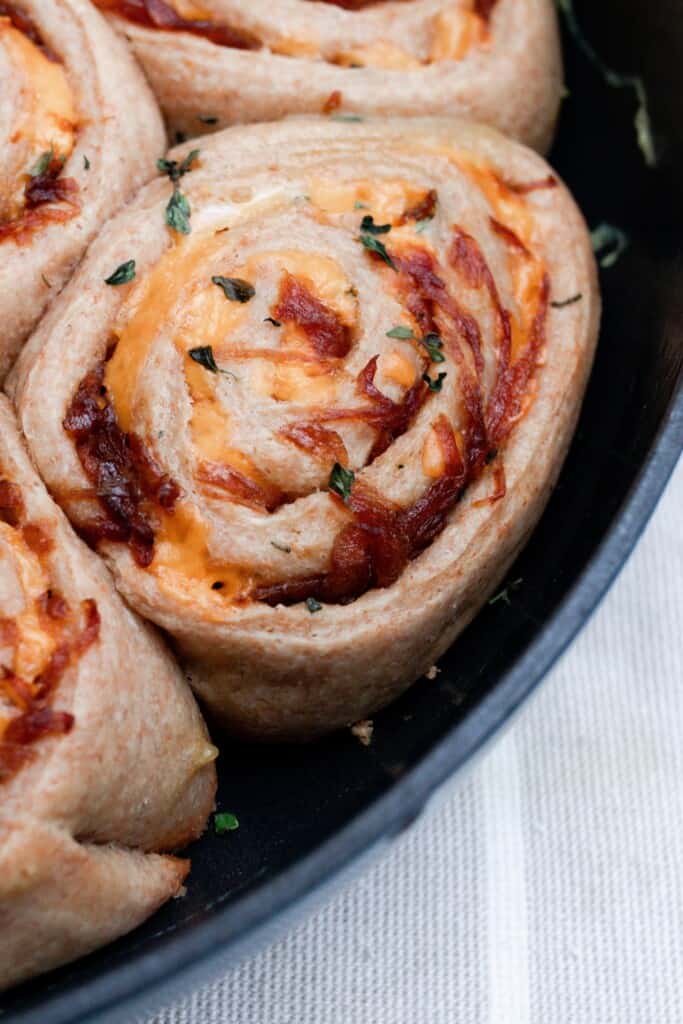 Sourdough biscuit dough that is rolled up with cheese and herbs for the yummiest side or appetizer. You could also add sliced ham to make ham and cheese rolls.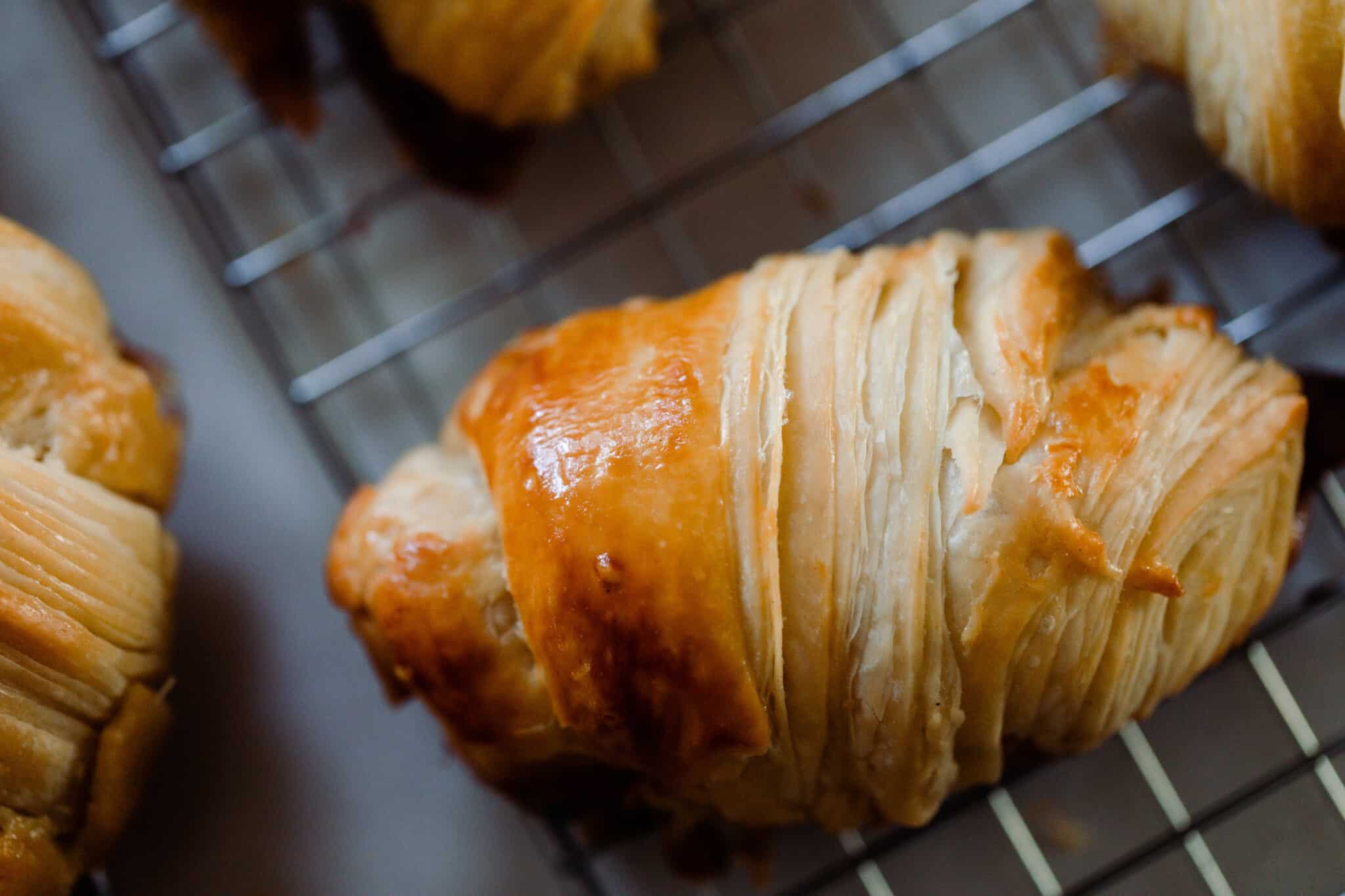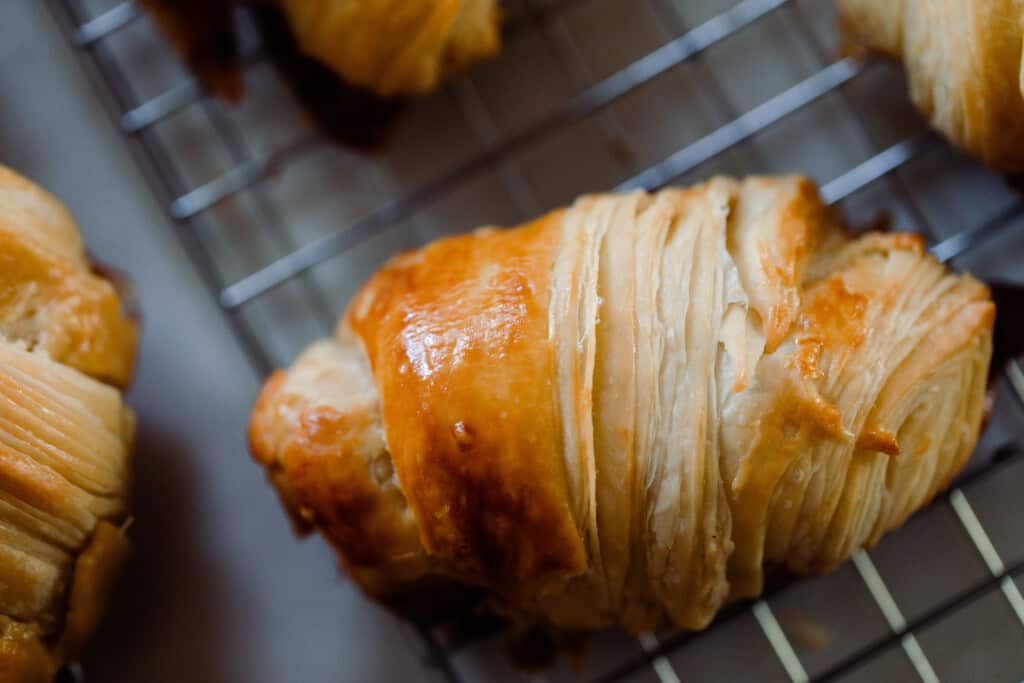 These flaky, buttery croissants are super decadent. Layers of pastry dough and butter are rolled up and baked. They make the best fancy sandwich bread.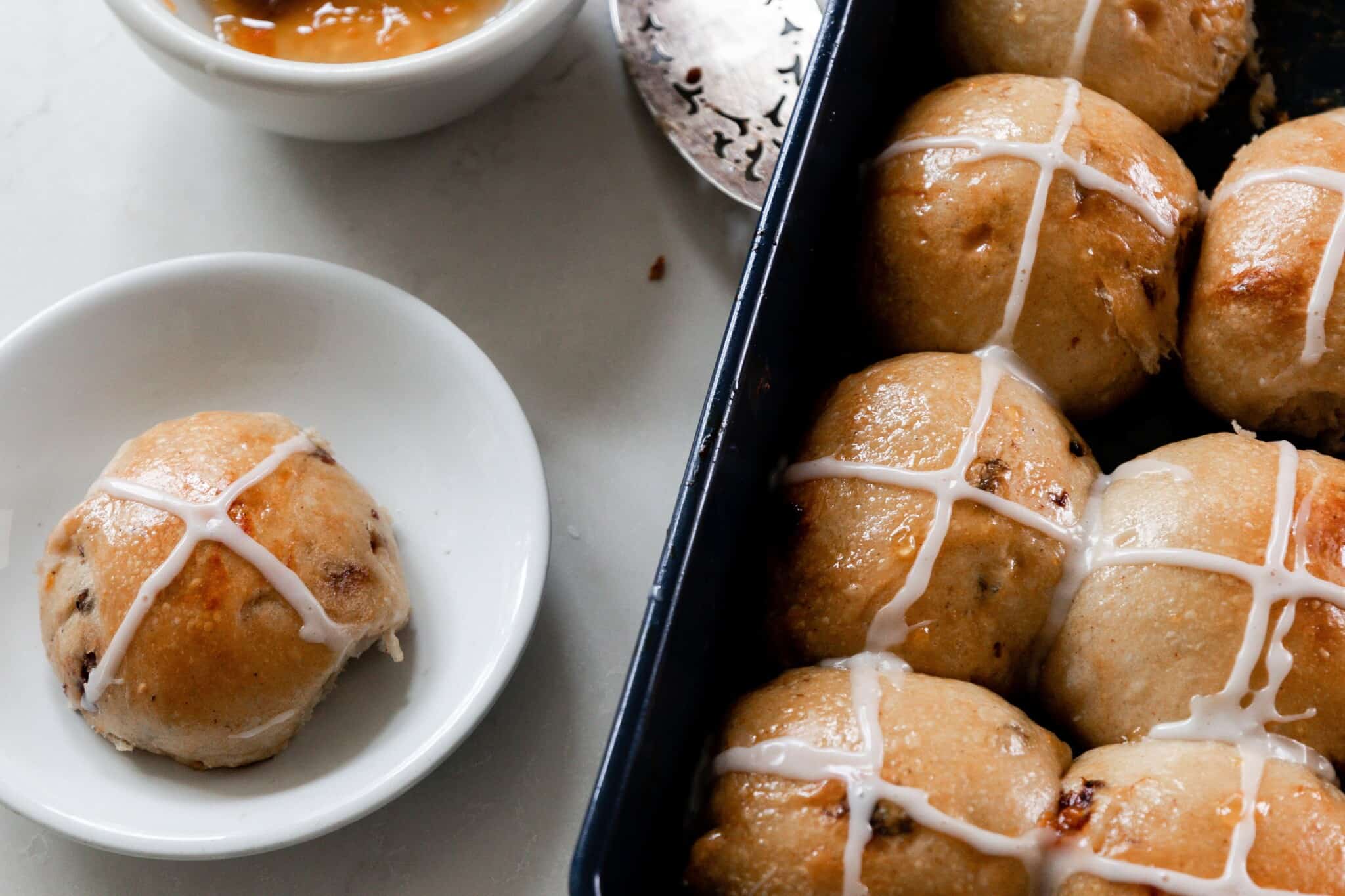 A fluffy spiced bun topped with a decorative cross and an apricot glaze make for a pretty easter treat.
Sweet Sourdough Bread Ideas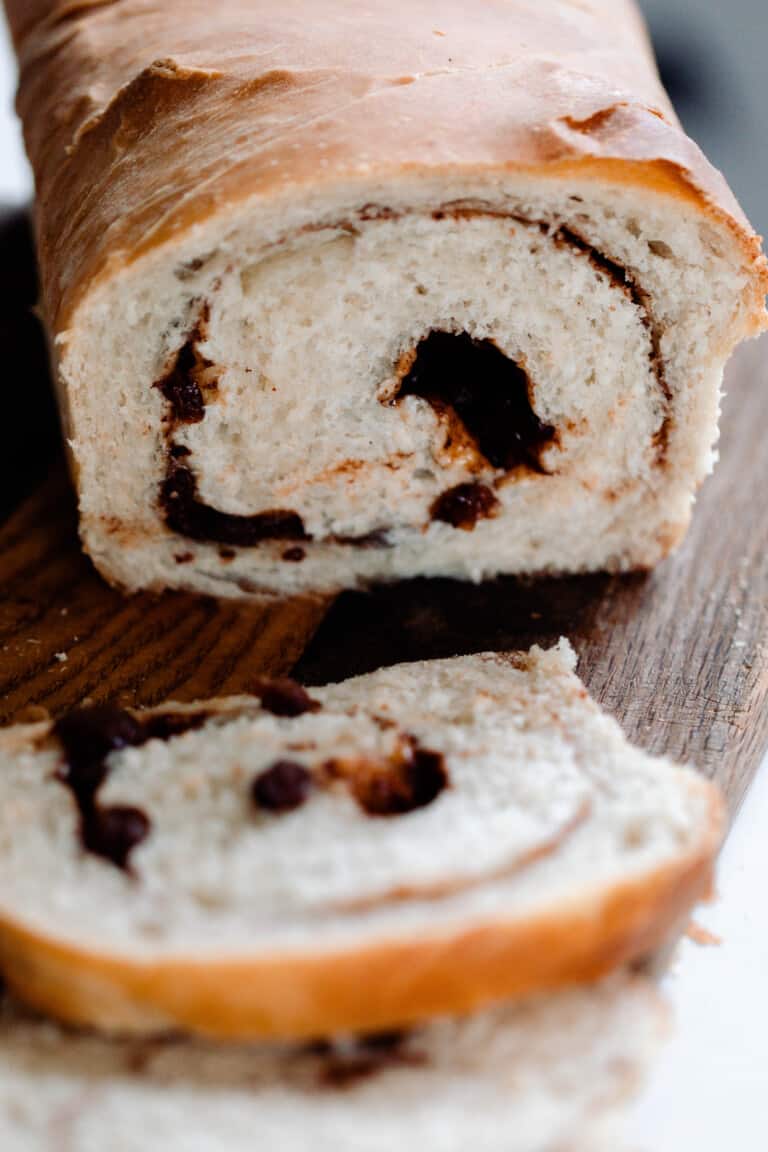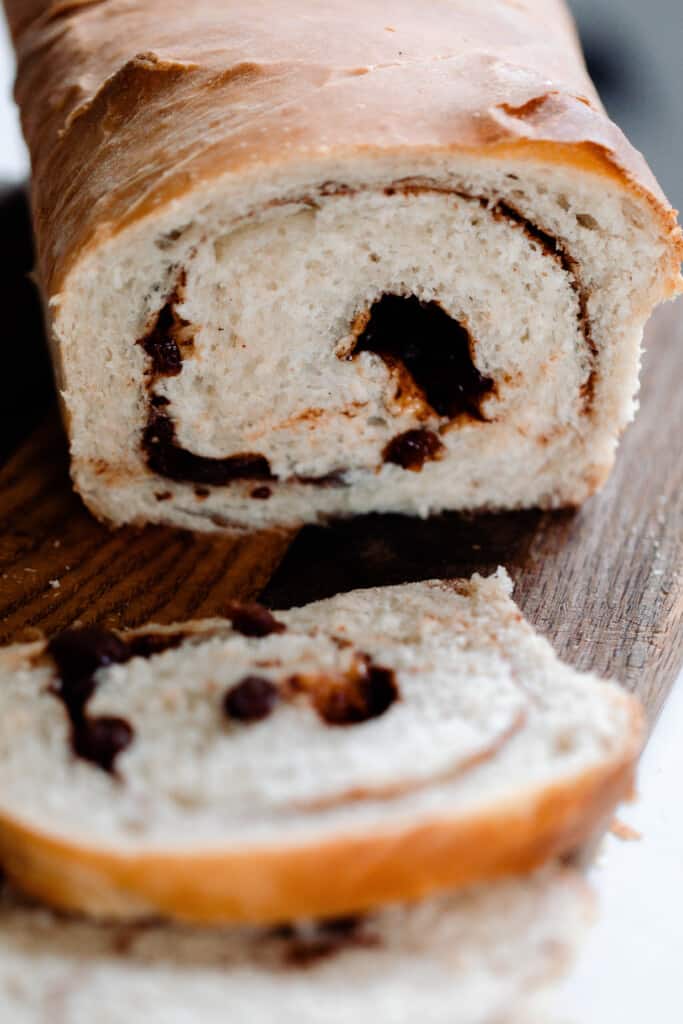 A fluffy sourdough bread recipe with swirls of cinnamon and raisins. This makes a delicious breakfast or dessert. Take French toast up a notch by using this bread as the base.
A chocolate bread base with chocolate chips makes this double chocolate sourdough bread irresistible.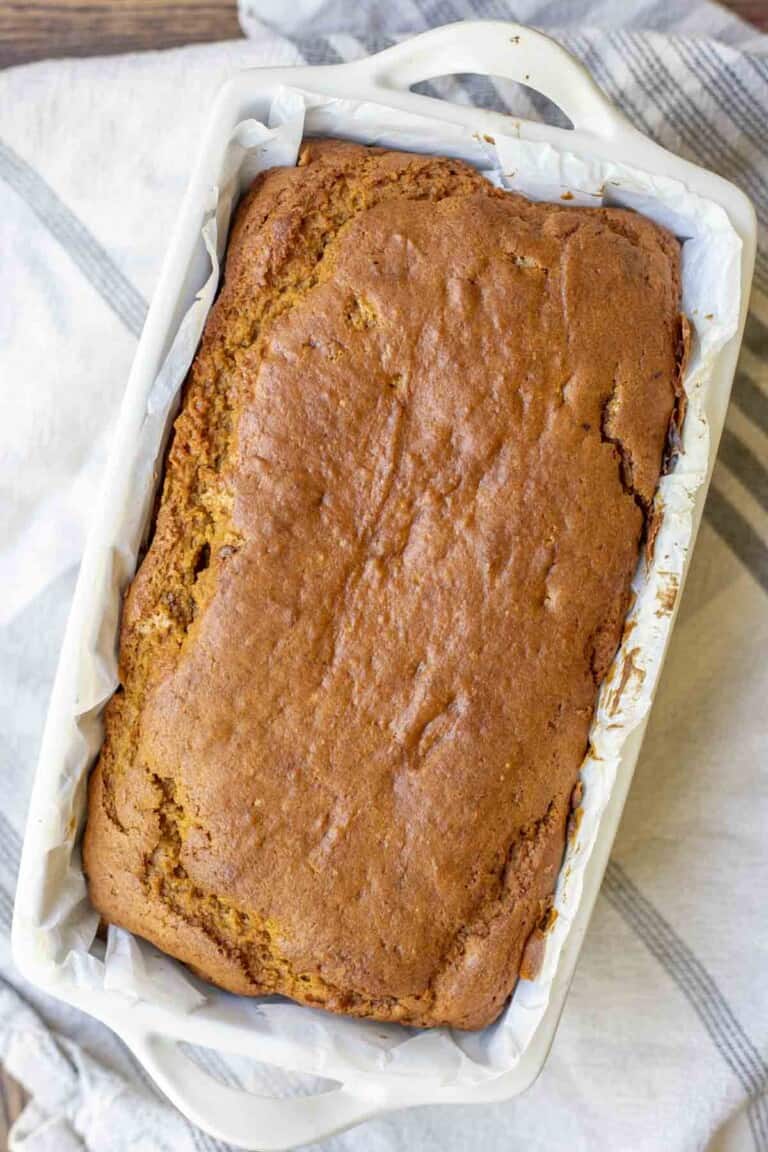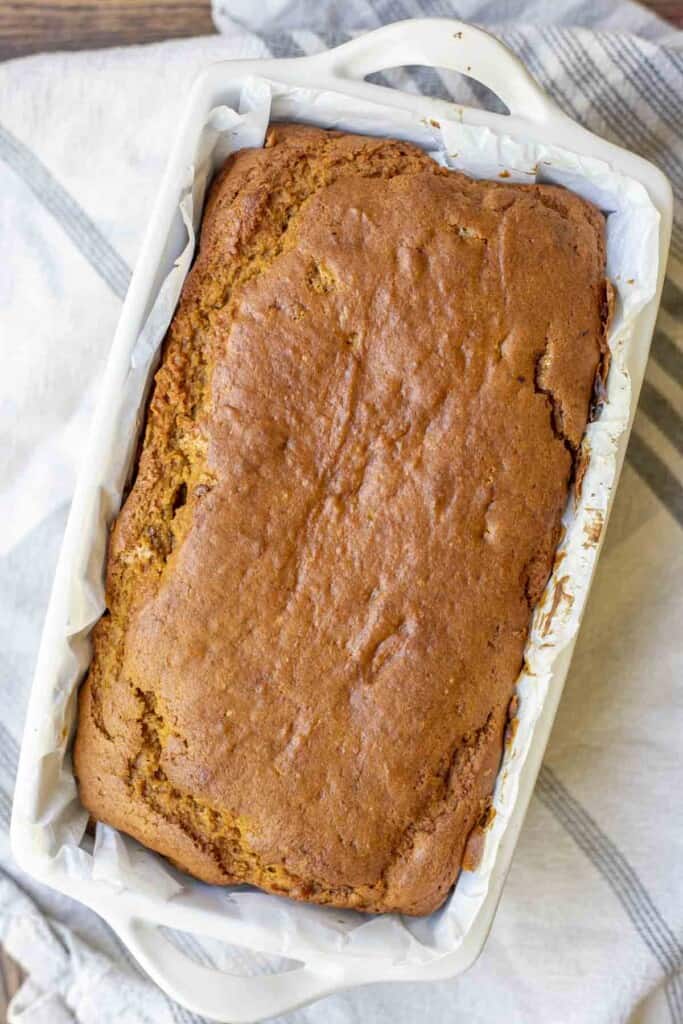 One of my favorite fall time treats. This sourdough "quick bread" can be whipped up in minutes for a fast treat or fermented for more digestibility and health properties.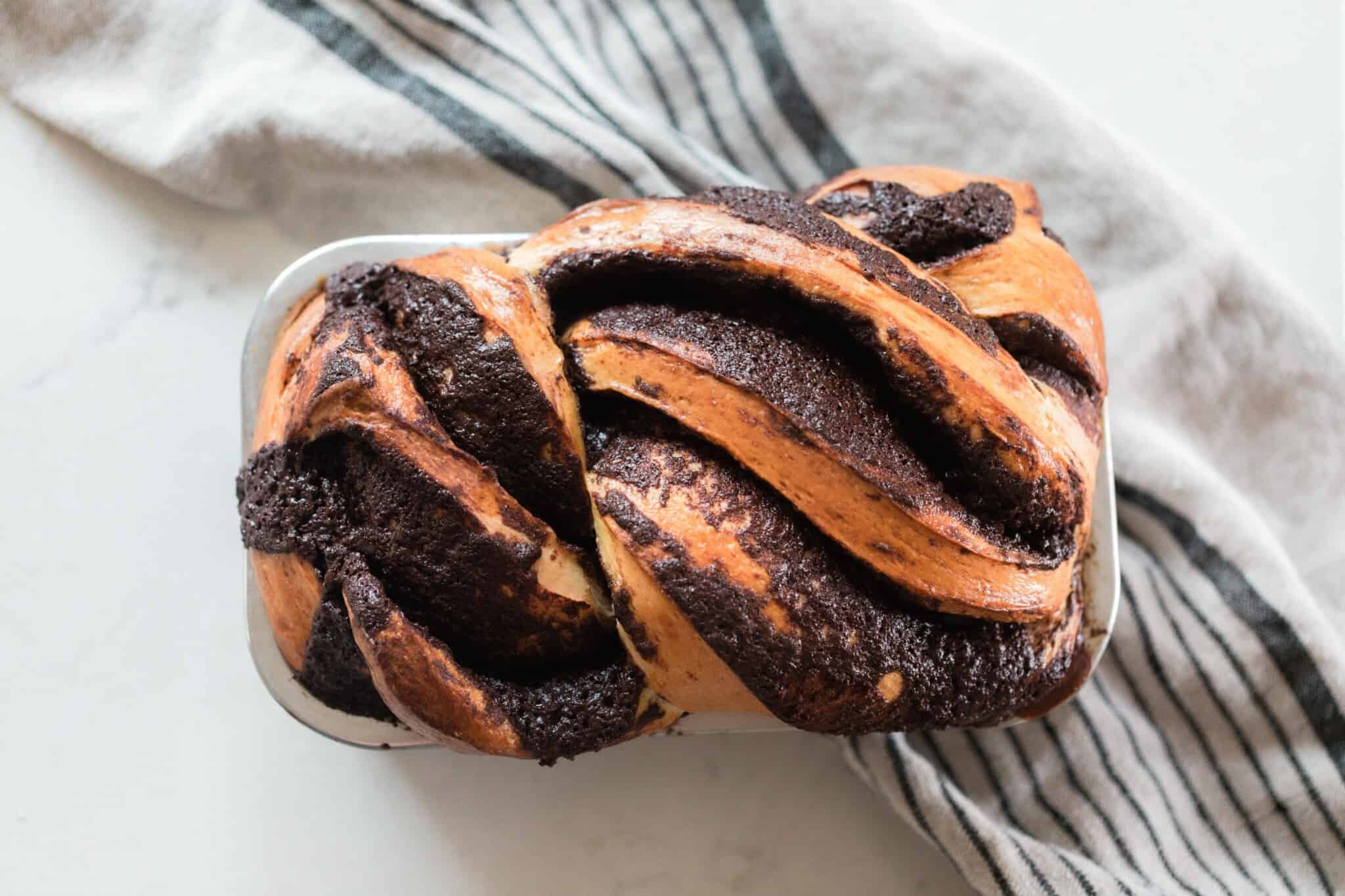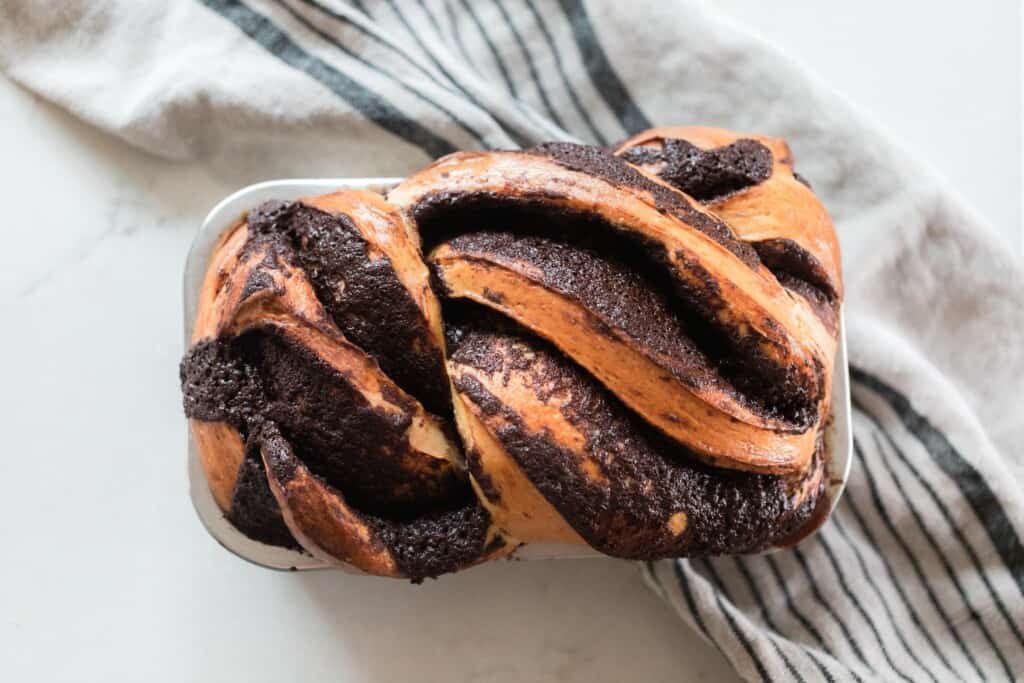 This is a newer recipe on the blog. A sweetened enriched dough is swirled with ribbons of chocolate to make a super decadent bread. You have to try it!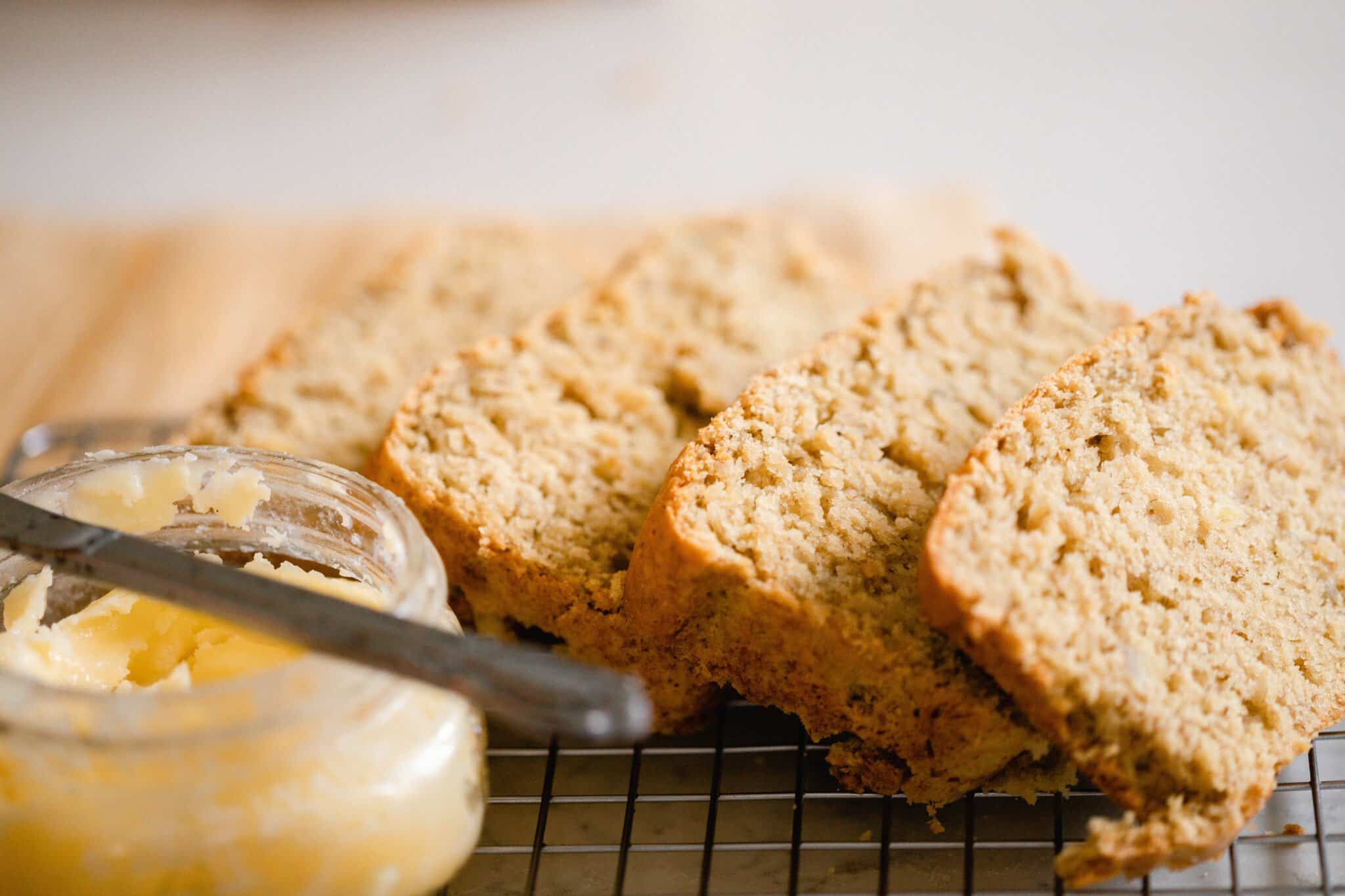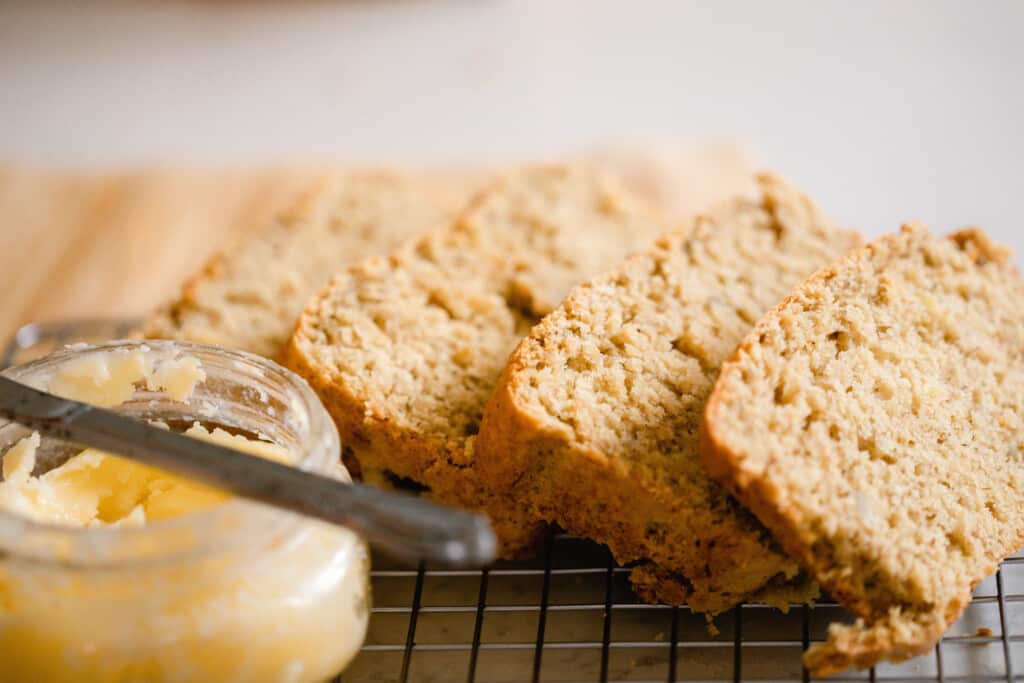 This light and fluffy banana bread is sweet, packed full of banana flavor, and will be your new go-to recipe. It can be made quickly or long fermented.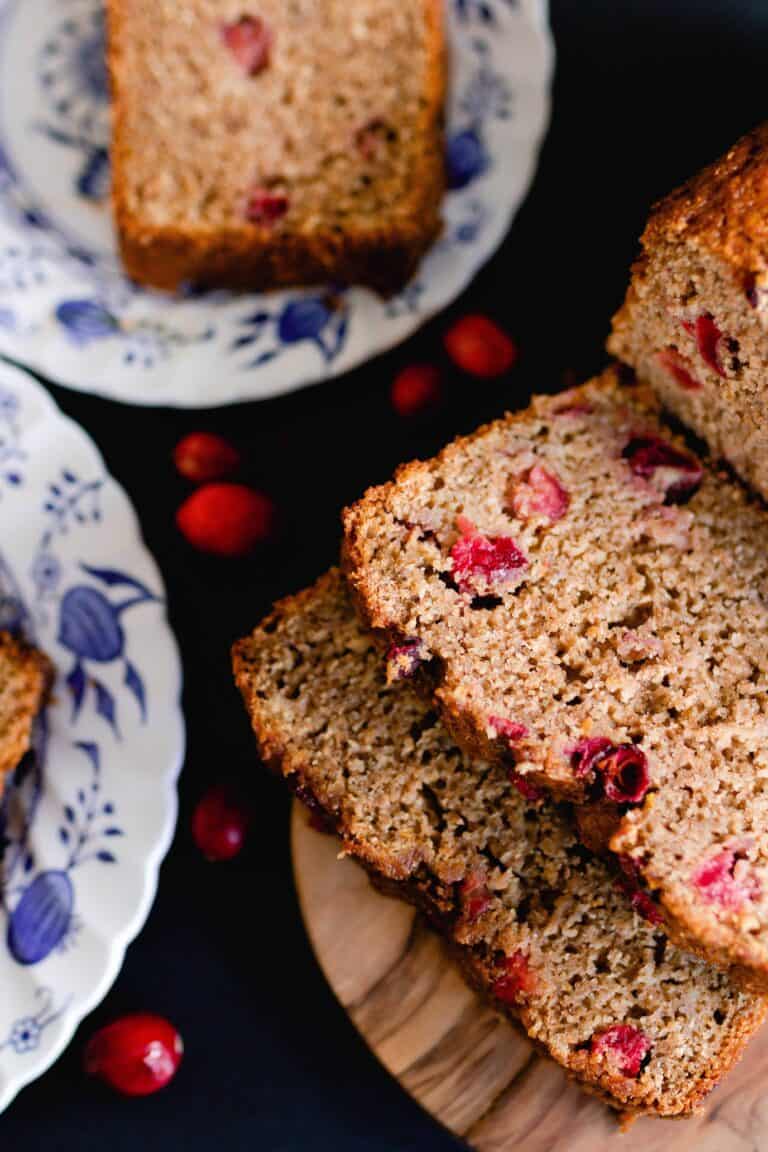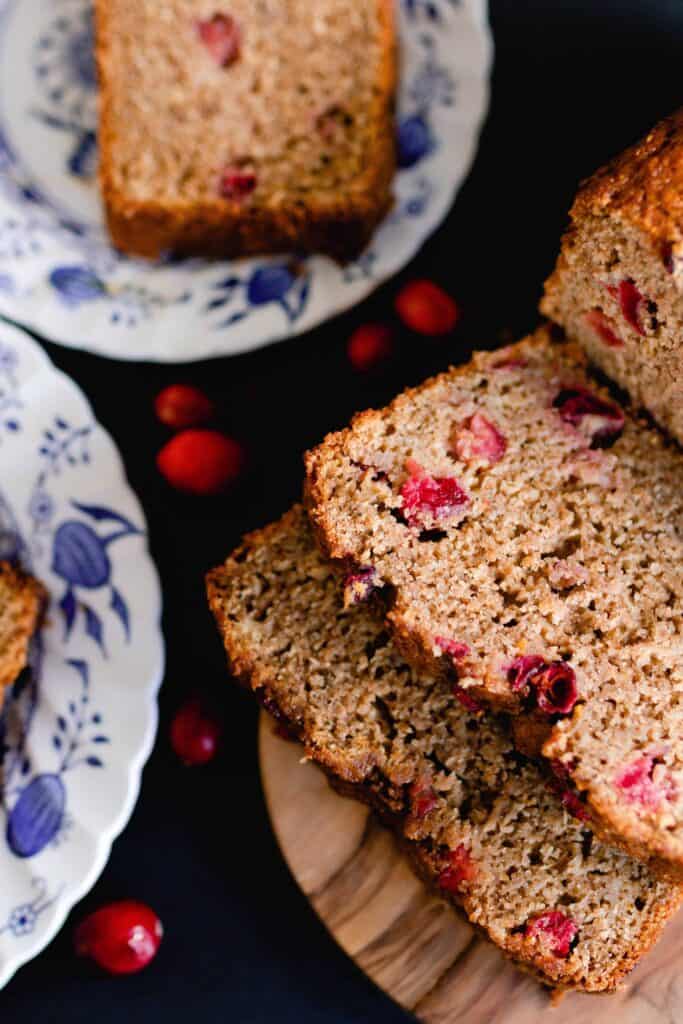 Such a lovely Christmas (or any time of the year) treat. A sweet banana bread batter and is flavored with bursts of orange and cranberries.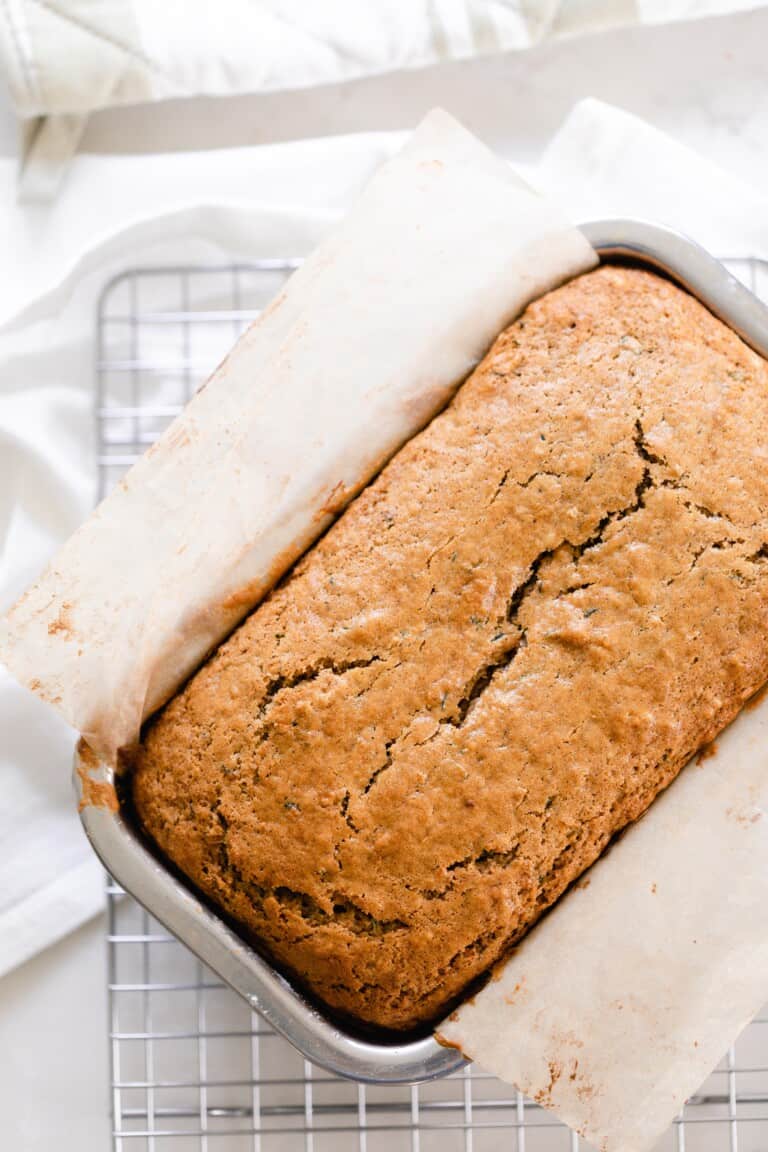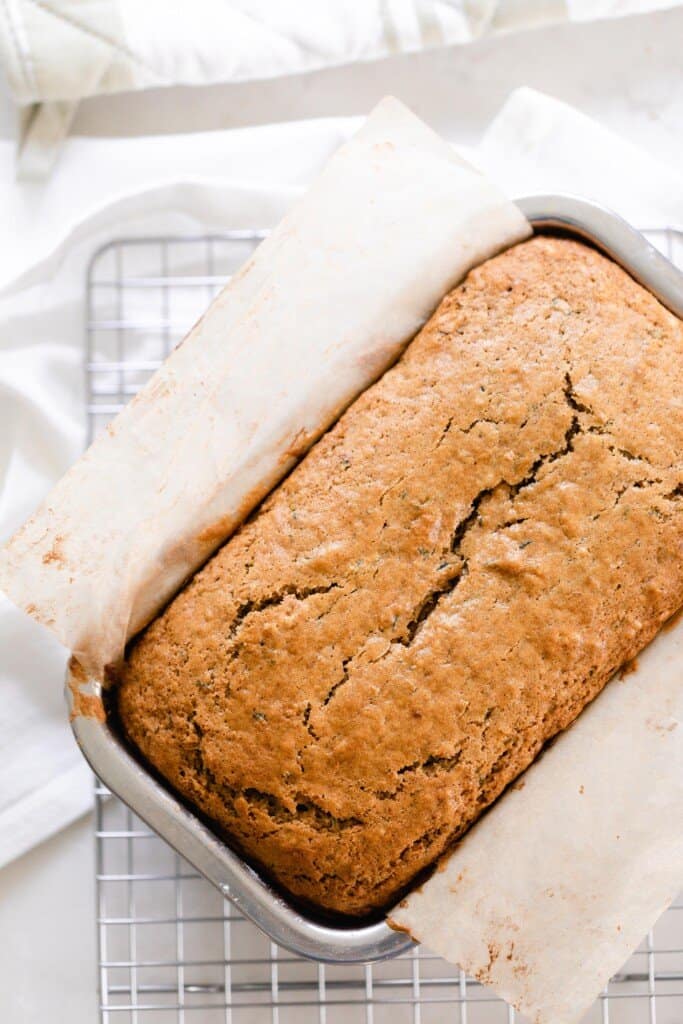 A deliciously spiced, moist bread packed with shredded zucchini. It's a great way to use up all those summertime zucchinis!
There you go! So many wonderful sourdough bread ideas! Make sure to pin this for later. It will be updated as more breads are created and perfected.